The festive season has now set in. Cheerful lights and carols are everywhere. You have taken your favorite Christmas jumper out of the box. The giant Christmas tree has adorned your living room, and there is nothing more beautiful than curling up on your couch in front of the fire and simply savoring the good cheer of the holiday. That is, until you remember that there are gifts to buy and loved ones to give them to.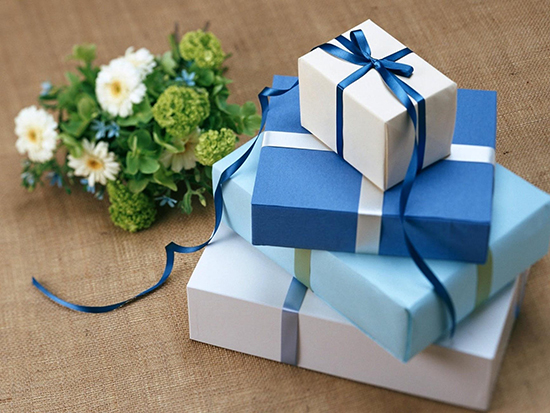 Christmas is one of the many occasions when gift giving is a staple tradition, from the gathering of friends and family reunion to many casual meet-ups with work friends and acquaintances. It is a season of giving and sharing, after all. Gifts come in many forms, and they can give happiness in different degrees.
Some people are doing it for the sake of tradition. But others are going the extra mile to make their gifts heartfelt and unforgettable. Whatever way you want to experience the act of gift giving, you can find reliable holiday gift tips in this article.
Why Do You Need to Give Gifts?
Giving and receiving gifts may be highjacked by consumerism, but its heart still lies in the joy of the simple act of making someone happy. Ideal gifts do not expect reciprocity. The very act of getting your loved ones something and letting them know you remember them this holiday goes a long way already.
Gift giving is done for many purposes. One of them is to show gratitude and appreciation for the people in your life. Gift giving also shows how much you value relationships. Sometimes, though, it can create a strain with those who take it differently because they are expecting something in return.
Ideally, it should be an act that you do not do out of obligation.
Important Tips to Remember When Buying Gifts  
Buying a gift during the holidays is not a breeze. It can be frustrating and tiring, especially when you have to battle it out with large crowds. That is why it's vital for you to know and remember tips that will make your gift-giving journey exciting and more efficient.
Make a List
The most important step before buying gifts is to make a list of the people you re giving gifts to. Will it include only your intimate relations, or will it extend to casual acquaintances? Knowing the people in your life will help you set your budget and get the most suitable gift for every individual.
Get to Know Them
Each person has a unique personality that colors the way they perceive things. You will have a better chance of impressing your loved ones if you know what makes them tick and what can make them smile.
Base your gifts on their personalities. Make careful observations about what they want and need, and take note of them. They will be your guide once you need to buy the gifts.
Give Gifts a Personal Touch
Expensive things can please them, but a gift that complements their quirks and uniqueness can put you on the top spot of the ultimate gift giver. Think about your gift's packaging. The presentation can put a lot of weight on your gift's value. You can also do something different by pulling off a surprise or staging a treasure hunt when you hand out your gifts.
The Best Gift Ideas This Holiday
Gifts for Him
Choosing the best gift for the men in your life is not that tricky. They usually go for something adventurous, practical, or both. This Christmas, get them the very thing that complements their hobbies.
He may be into wood carving or building something out of his hands. A circular saw designed for cutting wood and other materials sounds like a good deal. If he is a techie and business-savvy man, you can get him a leather cord organizer that he can use for his many trips.
For the free-spirited man who exudes coolness, a unique item that he can add to his collection is a great idea. It can be an elegant brandy decanter, a stylish centerpiece to his personal bar. It can also be a grooming set that will give him a kick, with a witty and sweet note to let him know how much you appreciate his presence in your life.
Gifts for Her
Women are either easy to please or not. It all depends on the amount of time and effort you put into getting her the gift that will melt her heart. After all, most women will want to receive something meaningful for a special occasion.
Why not get her a cozy winter weather accessory like an oversized scarf on her favorite color? There is also the monogrammed leather pouch that she can use for her important must-haves when she travels.
Of course, while material things are endless, the thought behind the gesture is what counts. Take it to another level by digging deep into her wants and pastimes. Please the artsy part of her by giving her craft supplies that will indulge her love for DIY crafts. Get her creative juices flowing by finding a gorgeous notebook for her 2019 bullet journal.
The trick here is to know what will make her the happiest.
Gifts for Mom
Getting gifts for mothers is fairly easy. Their weakness usually lies in gifts that are a cross between sentimental and functional. They also need something that can give them a relaxing time.
If she's a homemaker, make her happy by giving her distinctive curtain tiebacks that will remind her of you every time she lets the sunlight in. They come in many shapes, sizes, and styles so you will be spoiled with the amount of choices you will find.
There is also a set of candles with different scents that she can use while lounging in an evening bath or reading a book before bedtime. Make sure to get those with chic jars so they are handy as decors as well.
Gifts for Dad
Dads can be as difficult to shop gifts as your husband is, but there's a surefire way to his heart. Something elegant and practical will do the trick.
It can be a sleek leather wallet that his minimalist nature can't resist. A gold and leather watch for a dad who is always on the go is perfect too. If he loves cooking, get him a box of his favorite filet mignons, top sirloins, and steak burgers.
Or better yet, appeal to his sports-loving heart by getting him his favorite team's merchandise, including a cap and a shirt.
Gifts for Children
Children are the easiest to shop for as they will most likely appreciate toys and candies. If the children are in their teenage years, the latest gadget will always impress them. Don't assume, though, that all girls will like jewelry and cosmetics and all boys prefer "manly" presents.
Gifts for the Best Friend
Your best friend's gift can be determined by their personality. Are they the sentimental kind? Personalized board books with your most unforgettable moments since childhood will make your friend cry happy tears.
It can also be something that they need. Your bookworm friend will simply love the latest version of Kindle or the collection of their favorite author's books. Engraved jewelry will also rate highly on a friend's book.
Giving gifts this holiday can be a fun experience if you let it be so. Just remember that the price does not matter. The true value of a gift lies in the time, effort, and patience you put in getting your loved ones the perfect Christmas presents. Finding the balance between practicality and pleasure is the best choice.