Online shopping has become a popular way for people to buy products without leaving their homes. With the convenience of online shopping, people are now able to compare prices across different websites and retailers to find the best deal.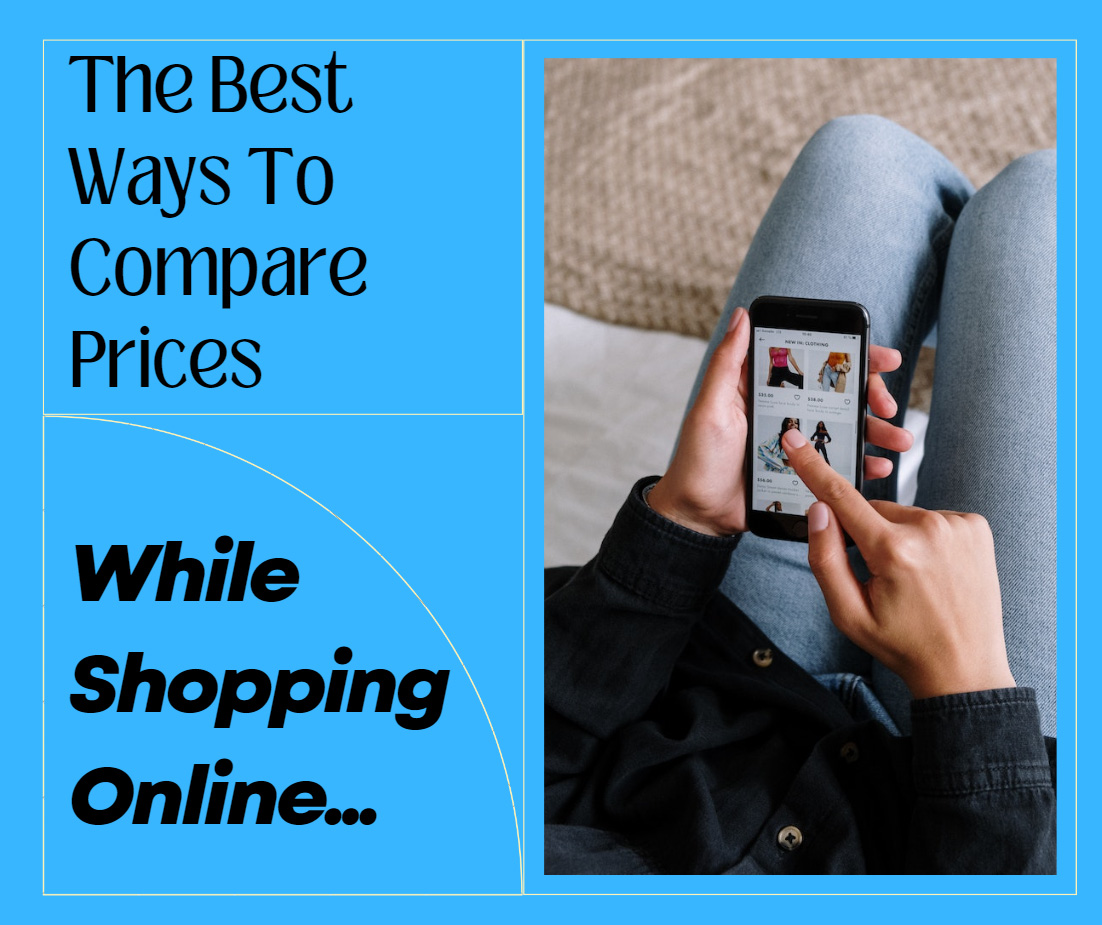 However, with so many different online stores and shopping websites available, comparing prices can be a daunting task. In this article, we will provide you with some tips on how to compare prices while shopping online.
Use Price Comparison Websites
Price comparison websites are an excellent tool for online shoppers. These websites help you compare prices for different products across different retailers. By using these websites, you can save time and money by finding the best deals quickly. Some of the popular price comparison websites include PriceGrabber, Shopzilla, and Google Shopping. All you need to do is enter the name of the product you are looking for, and these websites will give you a list of retailers selling the product, along with their prices.
Check Out Discount Websites
Discount websites are another great way to save money while shopping online. These websites offer products at lower prices than traditional retailers. Websites like Groupon, LivingSocial, and Coupons.com offer daily deals and coupons for products from different retailers. You can also sign up for their newsletters to receive notifications of the latest deals and coupons.
Look for Free Shipping Offers
Shipping costs can add up quickly when shopping online, so it's important to look for free shipping offers. Many online retailers offer free shipping if you meet a certain spending threshold or if you sign up for a loyalty program. Some retailers even offer free shipping on all orders, regardless of the amount. You can also use websites like FreeShipping.org and RetailMeNot to find free shipping offers from different retailers.
Promo codes are discount codes that you can use at checkout to get a discount on your purchase. These codes can be found on retailer websites, coupon websites, or through email newsletters. Before making a purchase, it's always a good idea to check for promo codes to see if you can save money on your order.
Sign Up for Email Newsletters
Signing up for email newsletters from your favorite retailers can be a great way to stay up to date on the latest deals and promotions. Many retailers offer exclusive discounts and promotions to their email subscribers. By signing up for these newsletters, you can be among the first to know about sales and promotions and save money on your purchases.
Cashback websites allow you to earn money back on your purchases by clicking through their links before making a purchase. Websites like AstroWealth, Rakuten and Swagbucks offer cash back shopping on purchases from different retailers. By using these websites, you can earn cashback on your purchases and save money.
Browser extensions like Honey and InvisibleHand can help you save money while shopping online. These extensions automatically search for the best deals and coupons while you shop, so you don't have to do the work yourself. Honey even automatically applies promo codes at checkout to help you save even more money.
Before making a purchase, it's always a good idea to check product reviews to see if the product is worth buying. Websites like Amazon and Best Buy allow customers to leave reviews on products they have purchased. By reading these reviews, you can get a better idea of the quality of the product and whether it's worth the price.
In conclusion, there are many ways to compare prices while shopping online. By using price comparison websites, checking for promo codes, and signing up for email newsletters, you can save money on your purchases. Using cashback websites, browser extensions, and checking product reviews can also help you find the best deals and