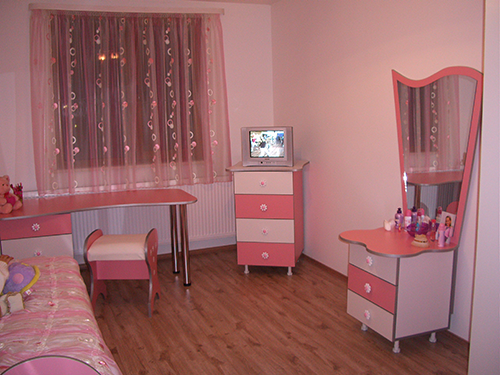 Furnishing a bedroom can be hard work, especially when trying to meet the needs and wants of a picky child! It can be difficult to choose the right options as we all know, kids grow up quick.  From cots to cribs, singles to doubles there are many different types of bed frames and furniture options available to give kids a great night's sleep.
Growing room
The bed is the heart of the bedroom and for your kids it's vital you buy the right frame and mattress to ensure they get that all-important shut eye. There are many different types of bed frames to choose from that vary greatly in cost, so it's important to consider which type of bed frame will most suit your child's needs. If you are looking to make a worthwhile investment it may be prevalent to consider buying a frame which is slightly bigger than the one you need. This will leave space for your growing child and could last them for several year.
Super Storage
It's also worthwhile thinking about what storage requirements you have. If you're decorating a smaller bedroom it could be an idea to get a raised bed which could provide you with ample space to fit additional storage underneath – there are even frames available with pre-fitted storage. Alternatively you could go for a single bunk bed, with many available that will provide you with space for a desk, sofa or even clothes hanging space. It's wise to not get one of these beds too early however as your child should feel confident and safe scaling the ladder up to bed.
Look around
Spend some time planning your bedroom refurbishment, look online for the best deals or consider buying a complete bedroom set to lower the overall cost and achieve that effortless yet consistent look.
Try to think a few years ahead when planning to see if your child will grow out of their chosen style too quickly. If possible, opt for neutral colors and styles over the newest fad to provide longevity to your refurbishment, providing you better value for money in the long-term.