Planning a family vacation is a fun activity, but it is equally challenging. You have to factor in many aspects; top of them is the comfort and safety of your kids and your own peace of mind. From choosing the vacation to packing essentials and budgeting, your focus always remains on making the travel a safe and fulfilling experience for your kids.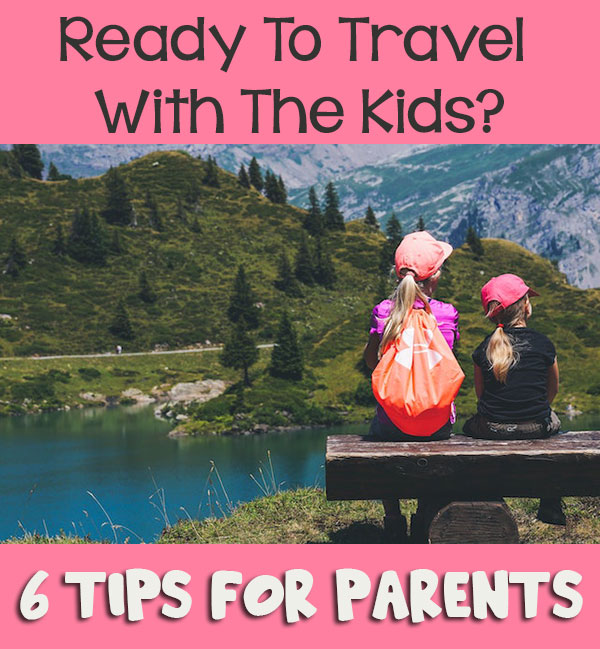 In addition, you are often required to prioritize your kids when making important decisions. For instance, you might have been planning a hiking trip while your kids are in the mood for theme parks like Dollywood. So, what do you do? Choose a destination that offers something for both you and your child! But deciding on a suitable location is just the beginning. 
Ensuring that everyone enjoys the trips is not an easy task. However, it can be made easier with some simple tips.
Huddle up and finalize the location together
The most crucial aspect of planning a vacation is choosing the destination. It is better to finalize the location before everything else. Ask your kids where they would like to go and be patient because everyone will most likely have a different opinion. 
Make a list of the places they want to explore. For instance, one may wish to visit historical sites with museums, while the other may want a trip filled with outdoor adventures, visits to amusement parks, and many fun-filled rides. Based on your kids' interests and suggestions, list the possible destinations. 
Then, select a destination where your kids can see most of their wishes come true while you can also enjoy some adventure or peace. Pigeon Forge could be a potential destination that can check many boxes on your list. You and your kids can enjoy thrilling roller coasters at Dollywood, visit various museums, explore the Smoky Mountains, relish the local cuisine, and engage in outdoor activities—the possibilities are endless.
Pack carefully and systematically
Anyone who has planned a travel with kids knows that packing does not remain the same when kids are involved. You'll need to pack more when they're joining you on the trip, so be meticulous in your packing and ensure you have everything to make the trip comfortable for everyone. 
When packing clothes, check the weather forecasts for your travel dates. If the weather is expected to be cold, pack enough clothing, including socks, warm undershirts, gloves, caps, and more, so they can layer up. 
Use packing cubes and Ziploc bags to keep outfits for each day, which will help you organize your belongings in your travel bag. When you return from the trip, you can easily separate the dirty laundry from the clothes that remained unused during the vacation. 
Allow your kids to select the accommodation
Kids can become very picky when selecting where to stay during their vacation. They might consider hotels with resorts, indoor pools, games, and other entertainment options. 
If you fear your kids will select options well beyond your budget, you can provide them with your own list and let them decide. 
When making the list of possible accommodations, include a variety of options, keeping in mind your kids' preferences and your budget. Include cheaper as well as expensive options, allowing your kids to trade off one feature for the other. For instance, choosing a more affordable stay will enable them to add one more attraction or activity to the trip's plan. Let the kids decide their priorities and finalize the plan.
Define the acceptable behavior 
Traveling with kids can be difficult if they don't behave well, throw tantrums, and make unreasonable demands. So, it is crucial to establish some rules of good behavior and explain what you expect of them during the trip. 
Here are some ideas to ensure good behavior from your kids:
Before your kids' imagination starts running wild, communicate what types of destinations they cannot choose (you could give them multiple reasons for this instead of letting them know they are expensive or out of your budget). Most importantly, tell them that even if they have been given a chance to participate in planning, the ultimate decision-maker is still you. 

In addition, set some rules about safety and good behavior during the trip. For instance, ask them to hold hands when crossing streets, stay close to each other in crowded places, and use seatbelts in vehicles.

Explain that waiting is part of long journeys, so they must stay patient during the vacation, whether waiting in lines, at restaurants, or during delays.

Tell them respecting other travelers is a must, including passengers on planes or trains, locals in the city, and so on. 

Teach them how to communicate their concerns without being cranky.
Make sure your kids agree to the rules before finalizing the trip to save yourself from stress during travel. 
Try to keep kids on the same schedule they follow at home
Yes, we're talking about vacation, and older kids will love to make the most of it by staying up late and sleeping in, which is perfectly fine. But it can be more challenging when dealing with younger kids.  The best approach is to stay as close to your home routine as possible without spoiling your trip's fun.
Here are some tips for keeping your kids closer to the schedule they follow at home.
Stick to their routine sleep schedule to the greatest extent possible, preventing them from being cranky and tired.

Try to adhere to the

meal-time schedule

from home.

Continue your bedtime rituals, including lullabies and stories, signaling your kids that it is time to wind down.
Maintaining some semblance of their home schedule will help your children feel more comfortable and secure during the trip while meeting their basic needs. 
Learn about the selected location
Take the time to research the location together before your journey begins. Exploring the place can be a valuable learning experience for your kids, allowing them to discover its geography and cultural aspects. They can also make a list of activities and attractions they'd like to visit during the vacation.
Conclusion
Traveling with kids is often tough and can even become a nightmare if you don't plan properly. Finding that you haven't packed enough clothes for your kids or they are not happy with the destination is nerve-wracking.  However, proper planning and carefully considering your kids's needs can make the trip blissful and memorable for all the right reasons.