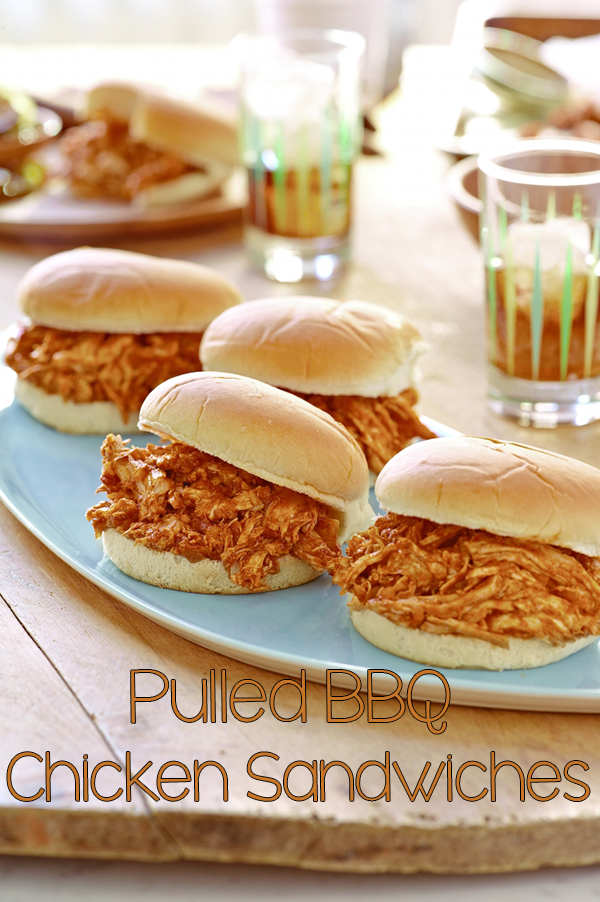 For those of you that got your grill out and looking for something tasty to make, how about some Pulled Barbeque Chicken Sandwiches?
While tasty, many toppings that go on our sandwiches and burgers are not as healthy as we would hope! Recipe Rehab has came to the rescue with a homemade sauce so you can control what goes on your bun. Their Pulled Barbecue Chicken Sandwiches feature a barbeque sauce far better than anything you could find in a bottle at the grocery store.
Pulled Barbecue Chicken Sandwiches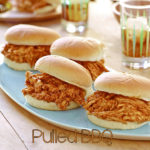 1 Nonstick cooking spray
3 pounds pounds bone-in (skin-on chicken breast halves)
1 tablespoon olive oil
1 teaspoon freshly ground black pepper
1 tablespoon olive oil
1 small onion (finely chopped)
2 garlic cloves (minced)
2 tablespoons tomato paste
1 tablespoon apple cider vinegar
1 cup low-sodium tomato puree
1 cup no-salt-added ketchup
1 tablespoon Worcestershire sauce
1 tablespoon Splenda Brown Sugar Blend
1 tablespoon paprika
1 tablespoon dry mustard
1 teaspoon chili powder
1 cup water
12 1 ounce slider burger buns
To make the chicken, preheat the oven to 375˚F. Line a baking pan with aluminum foil and coat with nonstick spray.
Arrange the chicken breasts side by side in the prepared baking pan and drizzle the olive oil all over the top; season with pepper. Bake the chicken until barely pink in the center, about 40 minutes.
To make the sauce, put a pot over medium heat and coat with the oil. When the oil is hot, add the onion and garlic.
Cook, stirring, until soft and fragrant, 2 to 3 minutes. Stir in the tomato paste until fully incorporated. Stir in the vinegar, loosening up any brown bits on the bottom of the pan.
Add the tomato puree, ketchup, Worcestershire, sugar blend, paprika, mustard, chili powder, and water. Bring the barbecue sauce to a simmer, stirring, and then reduce the heat to low and simmer gently for 20 minutes, until the sauce is slightly thickened.
Allow the cooked chicken to cool slightly, then peel off and discard the skin. Using 2 forks, shred the meat and discard the bone.
Add the shredded chicken to the sauce and stir to incorporate. Simmer for another 5 minutes, until the chicken has soaked up the sauce and is heated through. Divide the chicken among the buns and serve.