Finding the perfect gift for your brother or sister's children can be really difficult. To start with, they probably already have a plethora of toys at home already, and you don't want to end up gifting something they already have.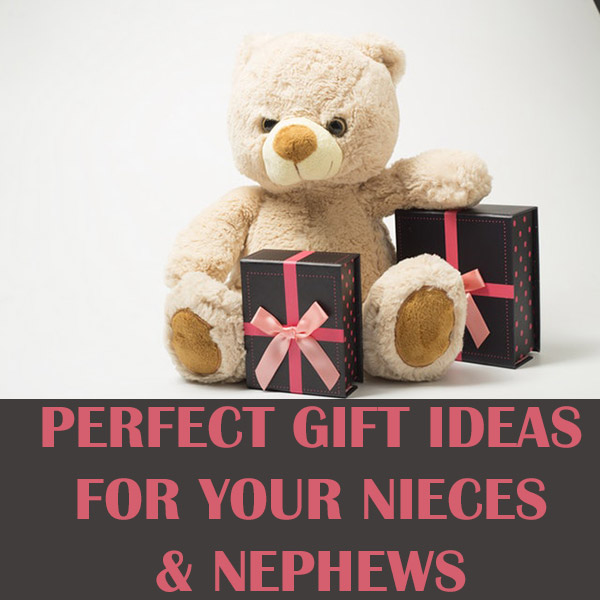 It can be a bit of a minefield finding the perfect gift, so here are a few ideas that you should choose from, depending on your niece/nephew's age. It is also worth clicking onto a site like Wicked Uncle, as they allow you to filter down gifts by budget, age and gender, ensuring that you find something that is perfect.
What to buy a 4-year-old
We'll start by looking at what to buy a 4-year-old little boy or girl. Four is an age where children generally become a lot more independent as they begin school and start learning to read and write, so you may want to look for something that will stimulate their mind and imaginations more than standard toys.
Simple games can be a good place to start, as this will enable them to start learning about rules and playing fair. Game such as Pop-up Pirate or Buckaroo can be especially popular as there is a "jump" element at the end of the game.
All kids love creating things, so Junior Lego can also be a great choice – you can often find kits which are suited to certain interests and genders now, so it isn't too difficult to find something suitable.
What to buy a 3-year-old
At 3, children are developing every day, improving their fine manipulative and gross motor skills, not to mention engrossing themselves in imaginative storylines played out by their favorite toys.
Role play toys and costumes can be a good choice, such as a cash register to play shops with or a toy cleaning set for them to pretend that they're helping out around the house. Toy kitchens can also be a big hit, depending on your budget.
Alternatively, why not look at figurines from their favorite TV program? From Peppa Pig to Paw Patrol, there are plenty of options out there with something to match every kids' TV show. You will also find that there are options to suit most budgets, ranging from single figurines to full playsets.
What to buy a 2-year-old
The "terrible twos" as they're known can be the start of a child beginning to properly express themselves – in more ways than one!
For a 2-year-old, you would be well served looking at gifts that allow them to exercise their creativity in a range of different ways. Outdoor chalks can be a good and inexpensive gift, as this will effectively turn any outdoor space into their canvas, which can then simply be washed away afterwards.
Large building blocks, such as Duplo or Mega Bloks, are also a good choice as this will help them begin to develop their fine motor skills as they learn how the blocks connect together and how they can connect them in a range of different ways.