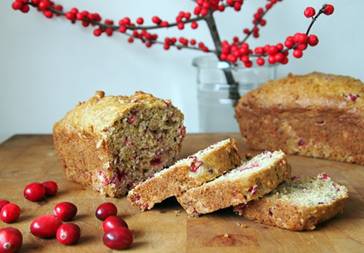 Looking for a new recipe to try on Thanksgiving? Cranberries and pears are simple ingredients, yet ideal for elevating a festive dessert full of fall flavors. This moist loaf will be bursting with fruity goodness, so get ready to roll up your sleeves and get your bake on!
Check out the recipe below courtesy of WearEver for Pear & Cranberry Loaf.
Pear & Cranberry Loaf Recipe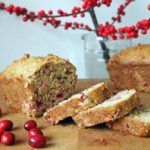 2/3 cup rolled oats
1 cup milk
1 cup self-rising flour
1 teaspoon baking powder
1 cup fresh or dried cranberries
1 cup fresh or dried pears (diced)
1/3 cup brown sugar
1 teaspoon ground cinnamon
3 tablespoons maple syrup
1 large egg (lightly beaten)
Preheat oven to 350F.
Put oats and milk in a bowl. If you're using dried pears, put them in the bowl to soak and plump up before baking.
Stir remaining ingredients into the soaked oat mixture. Mix together well and spoon the mixture into a WearEver Pure Living Loaf Pan.
Bake for 45 minutes, until the top is golden and toothpick comes out clean. Cool for 5 minutes and then turn out onto a wire rack to cool completely.