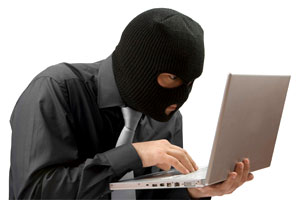 Okay, the last few months if not more I have been seeing that my content of this blog is being scraped by another site. I have sent emails, but get ignored. This idiot is not only stealing my content, but my bandwith too! I even tried to block him last week from being able to pull my images of my server, but ended up messing up my blog instead causing me more trouble than it was worth.
Well we all know that Google frowns upon duplicate content. This idiot is not only stealing my content and bandwith, but my PR from Google. I went from having a PR3 to now a PR0. He isn't the only scraper out there, but one that I do not like.
I called this Mr Scraper this morning, his response was to suck his ****.
Not very professional in my opinion, but I could care less what he thinks.
So Mr Scraper if you are reading this, please remove my content from your blog before I put you on blast!
Update – Mr Scraper has removed my content. Now I have identified Mr Scraper 2 and ready for take down…