Being a mom of kids and pets means I have done my fair share of cleaning around the house. One of the things that I can tell you that gets the dirtiest in your home is your floors. This is especially true if you have a pet and this can be really true when you have multiple pets! When you have kids and pets you honestly need on floor duty almost daily if not more. You can't just have any vacuum either, having a good one is IMPORTANT!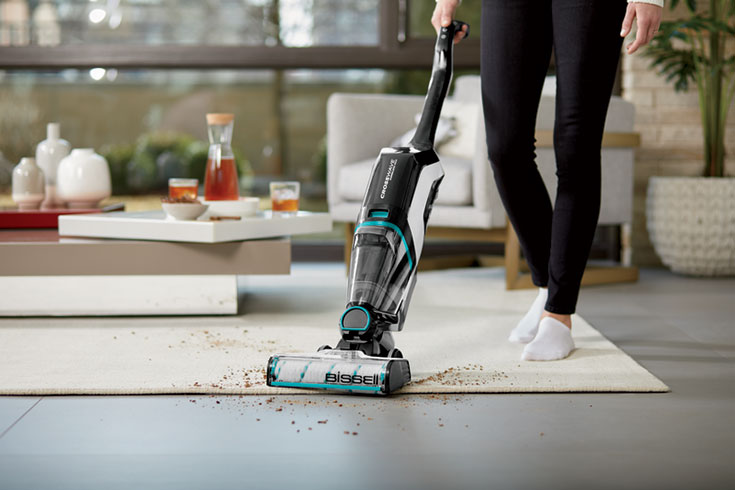 Not all vacuums are the same. They come in a variety of price tags with different features. I am going to tell you about the BISSELL CrossWave Cordless Max at Best Buy and why you are going to want one to clean your floors with!
With the BISSELL CrossWave Cordless Max you can vacuum and WASH your floors at the same time. You can also do it with NO cords! I don't know about you but I LOVE the cordless technology. I remember pushing my grandparents heavy vacuum when I was a kid with the big long cord I knew not to run over.  I love the cordless freedom days! This awesome gadget is cordless and provides you with up to 30 minutes of cordless cleaning power!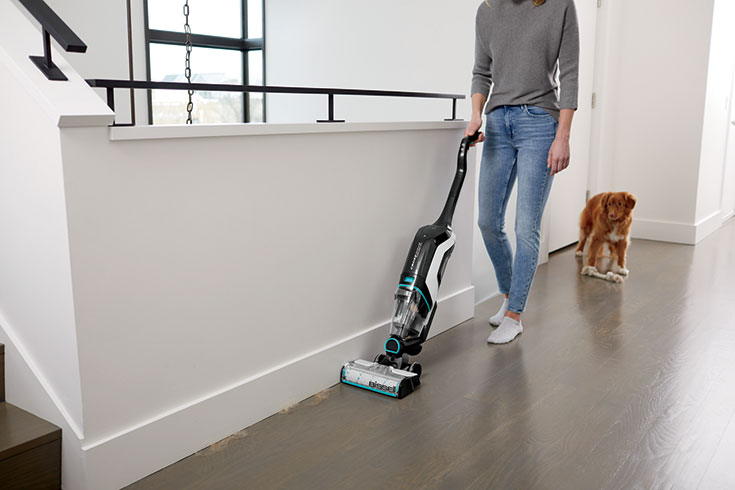 What I also like is that is cleans multiple surfaces! I have tile I have carpet in my home so I love that I only need one floor cleaner to clean my tile and my carpets. The BISSELL CrossWave Cordless Max is safe and effective for use on tile, sealed wood floors, laminate, linoleum, rubber floor mats, pressed wood floors, and more. It even refreshes area rugs.
What makes this floor cleaner even more AWESOME is there is an app that you can use with it! Wi-Fi connected capabilities and the BISSELL Connect app provide helpful alerts, maintenance tracking and usage tips. Sounds like this might make a great gift idea for those that have everything.  🙂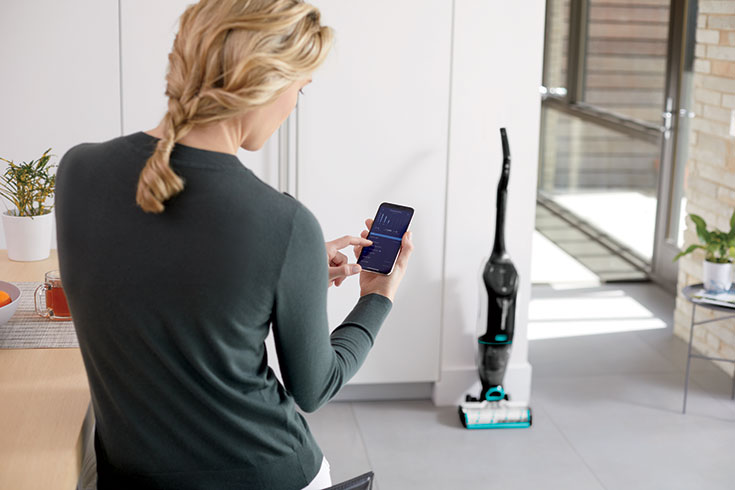 Here are some more features you will love:
Self-cleaning cycle  helps maintain machine's cleaning performance thanks to Two-Tank Technology that keeps clean water and formula separate from dirty water and dry debris.
Improved edge cleaning** to easily pick-up pet hair that gathers along baseboards and in corners of your home. **Compared to CrossWave® and CrossWave® Pet Pro.
To learn more visit: https://bby.me/2ks2m
Buy BISSELL®, Save Pets. BISSELL will donate $10 to BISSELL Pet Foundation® for each CrossWave® Cordless Max purchase upon activation. Just visit BISSELL.com/pets to register your device & BISSELL will make the donation.