I love this time of year! It is almost time to decorate for Christmas and it is definitely the time to start watching all of the fun Christmas movies. If you are into cute Christmas love stories, A Cinderella Story: Christmas Wish is NOW available on Blu-ray, DVD and Digital Code.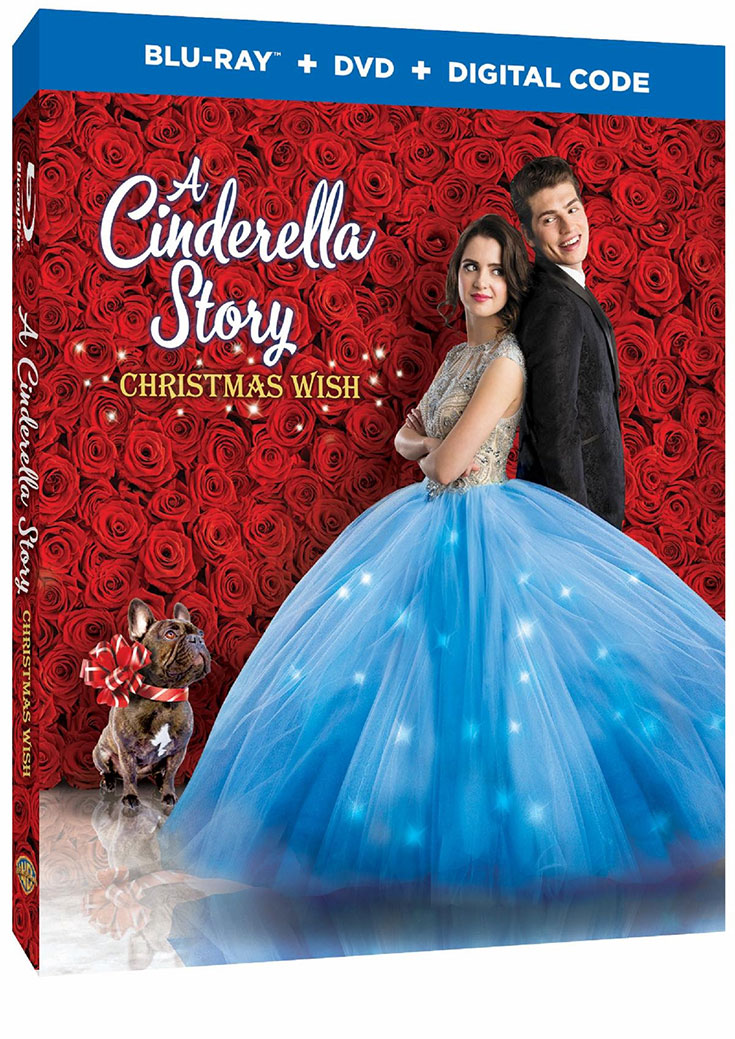 Brimming with overtones from the classic fairytale, this contemporary musical follows Katherine "Kat" Decker (Laura Marano) dreaming of becoming a famous singer-songwriter. Her reality, however, is suffocated by her conniving and cruel stepfamily and a demoralizing job working as a singing elf at billionaire Terrence Wintergarden's Santa Land. When she starts to fall for Nick (Gregg Sulkin), the handsome new Santa at the tree lot, things begin to look up. Unfortunately, when her stepmother and stepsisters realize Kat has been invited to the prestigious Wintergarden Christmas Gala, they'll stop at nothing to procure their own invitation and keep Kat from attending. With the help of her attentive dog, a true friend, and a little bit of holiday magic, Kat may just make it to the gala, discover the true identity of Nick, and experience the true meaning of Christmas.
Take a peek at the trailer here:
This is the fifth installment in the A CINDERELLA STORY movie series, and first one with a Christmas theme. Other titles include A Cinderella Story (Hilary Duff), Another Cinderella Story (Selena Gomez), A Cinderella Story: Once Upon a Song (Lucy Hale) and A Cinderella Story: If the Shoe Fits (Sofia Carson).
Go behind-the-scenes with a never-before-seen clip from our bonus features with Costume Designer, Valerie Halverson, speaking about the amazing dancers and choreographers in the movie – and how wardrobe was more about function vs. fashion, while remaining true to the iconic characters!

Find ways to watch this fun movie here: https://amzn.to/36ABJs2