A dream kitchen starts with having a nice fridge to keep all your foods fresh, cold and even frozen! Refrigerators might serve as an appliance to keep your food cold but they are not all made the same.  Some are fancy and features that you will definitely want when you purchase your next refrigerator.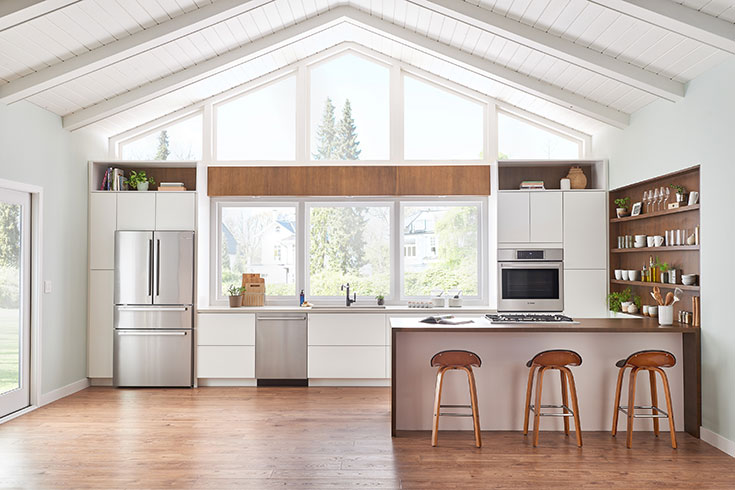 The revolutionary FarmFresh System™ combines four innovative technologies to keep your food fresh up to 3x longer, for less food wasted.* (as compared to a Bosch refrigerator without FarmFresh System. Results may vary among different foods).
Here are some of the features:
VitaFreshPro™ offers preset settings that automatically balance BOTH temperature and humidity.
FreshProtect™absorbs naturally occurring ethylene to slow ripening, so produce stays fresher, longer.
MultiAirFlow™ evenly circulates cool, fresh air to maintain consistent temperatures throughout the entire fridge cavity, from the door bins to back corners.
AirFresh® Filter absorbs even the toughest food odors, keeping your refrigerator and freezer air fresh.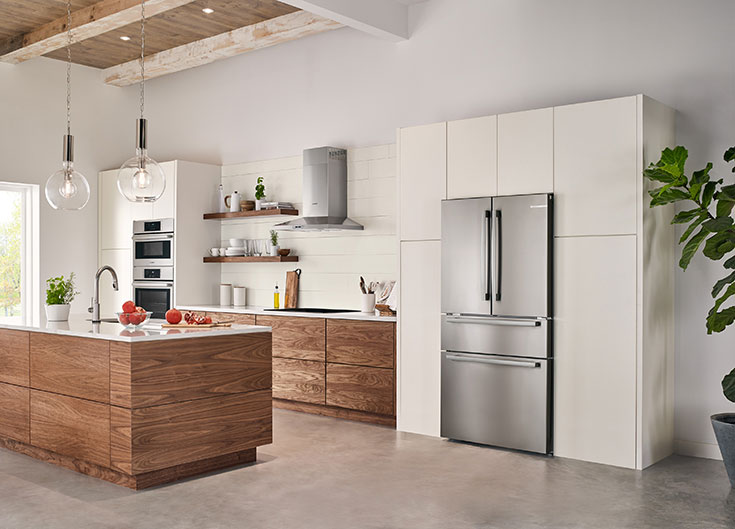 I am one that drinks a lot of water every day! I LOVE that this offers an internal water dispenser that delivers filtered water with one touch. The Bosch UltraClarityPro™ water filter reduces >99.9% of sediments that may be found in your water, including harsh elements like chlorine and chloramine. I normally buy bottled water so having this in my kitchen would save me from having to buy all of the cases of bottled water I buy every month.
If you like to be organized, it has has the the FlexBar™ that creates extra space in your refrigerator – it's the perfect home for wine bottles, condiment jars, eggs, and more. It has a generous 21 cu. Ft. capacity with 5 tempered glass shelves, 4 of which are adjustable and half-width, 3 gallon door bins and 2 humidity controlled compartments to provide ample space for storing items.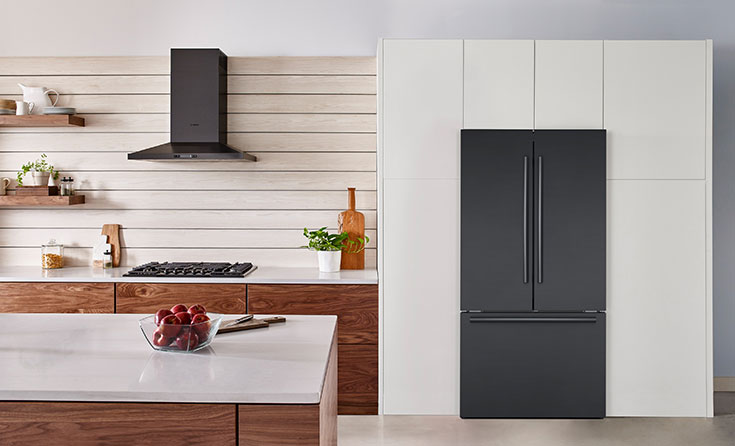 There is even an app for those that are like using your smartphones. Master your day, in your own way, with Home Connect™.  The Home Connect™ app allows you to remotely monitor and control your Bosch refrigerator from your smartphone or tablet. Control the temperature, adjust lighting, run diagnostics—wherever you are,** for ultimate convenience. Connected refrigerators from Bosch are designed to give you peace of mind, customization, and simplification. **Connectivity and speed varies based on network and Wi-Fi levels.
Even more features you will love: 
Stainless-steel finish: Aligns perfectly with any stylish kitchen design.
Touch sensitive controls: Make operation simple.
LED interior lighting: Bright lights to illuminate interior.
Door alarm: Alerts you when the refrigerator door is accidentally left open to save energy.
Automatic ice maker: Provides a steady supply of ice without the mess of having to refill ice trays.
Want to learn more or maybe even buy one? Visit >>> https://bby.me/d7zky