My son's favorite sport is soccer! We both like robots so I now have a fun little game from Tomy that I can play with my son that we find both amusing! We received the Soccerborg robotic came for review that is geared for children ages six and up!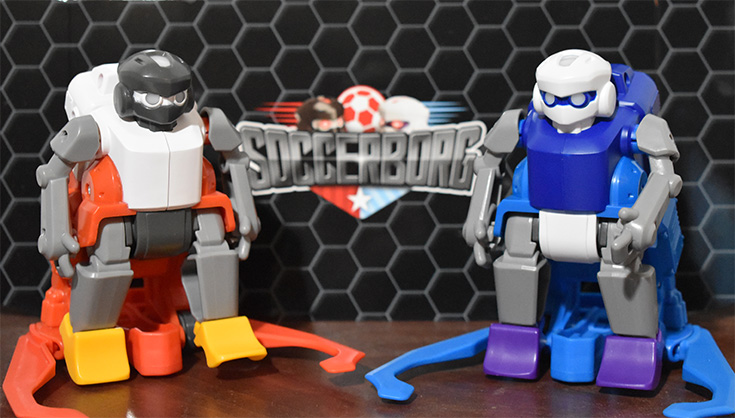 I was one of those kids that loves remote controlled toys. With this robotic soccer game you use a RC technology to dribble, tackle, pass and shoot! Each of the Soccerborg packs come with 2 robots, 4 bumper, 2 balls, 2 remotes, 1 goals and a sticker pack to design your robot.<!–more–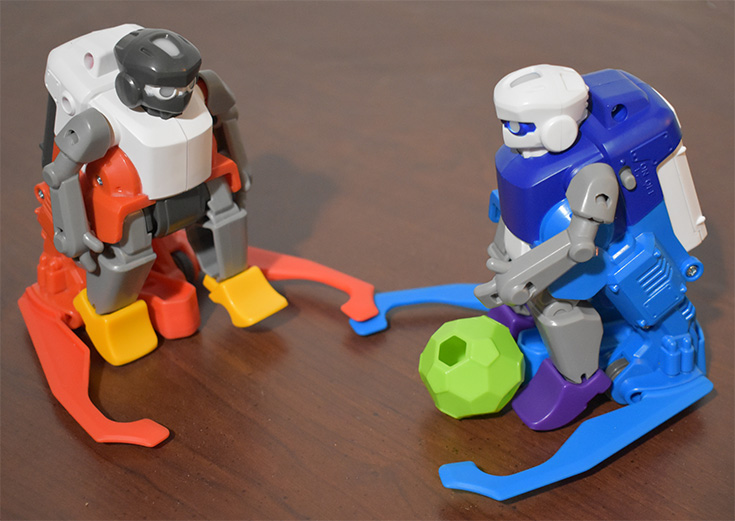 Soccer fans are going to be excited to try this fun little soccer themed toy. I know I had fun trying it out with my son since it didn't involve using a computer or smartphone.  When you purchase this toy you will need 10 AAA batteries to play since they are not included and a must to make your robots move. You will need 3 for each of the robots and 2 for each of the remotes.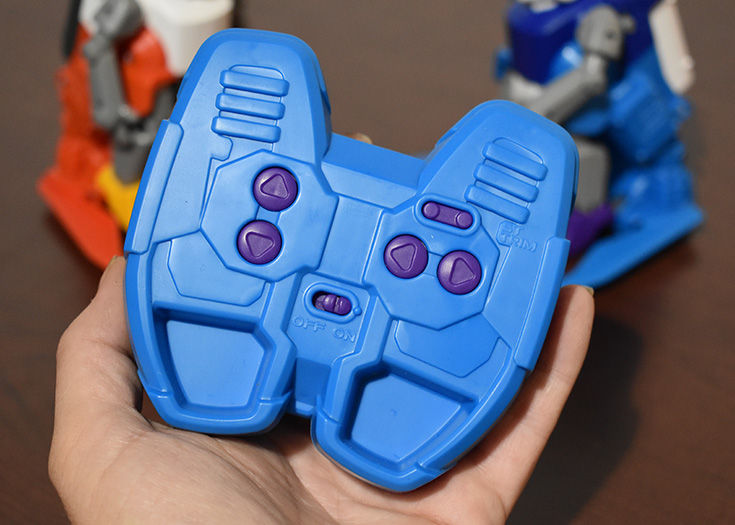 Perfect for soccer fans big and small, Soccerborg is the new innovative games experience from TOMY. With your favorite soccer players replaced by robots, footie fanatics will enjoy hours of entertainment as friends and family go head-to-head. You don't need to be able to bend a ball like Beckham to win, simply make the remote-controlled robots dribble, tackle, pass and shoot to win. Just in time for the world's biggest soccer match in Russia, Soccerborg arrives as futbol fever is set to sweep the nation!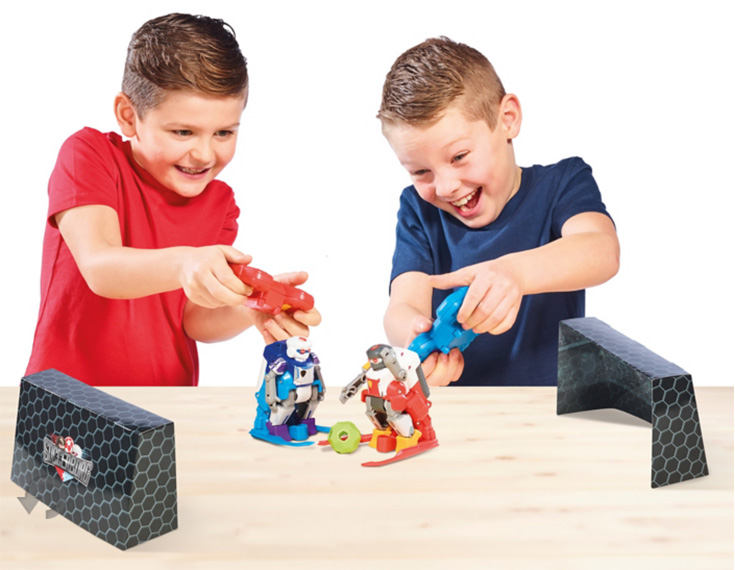 To learn more about the toys from Tomy visit: tomy.com.