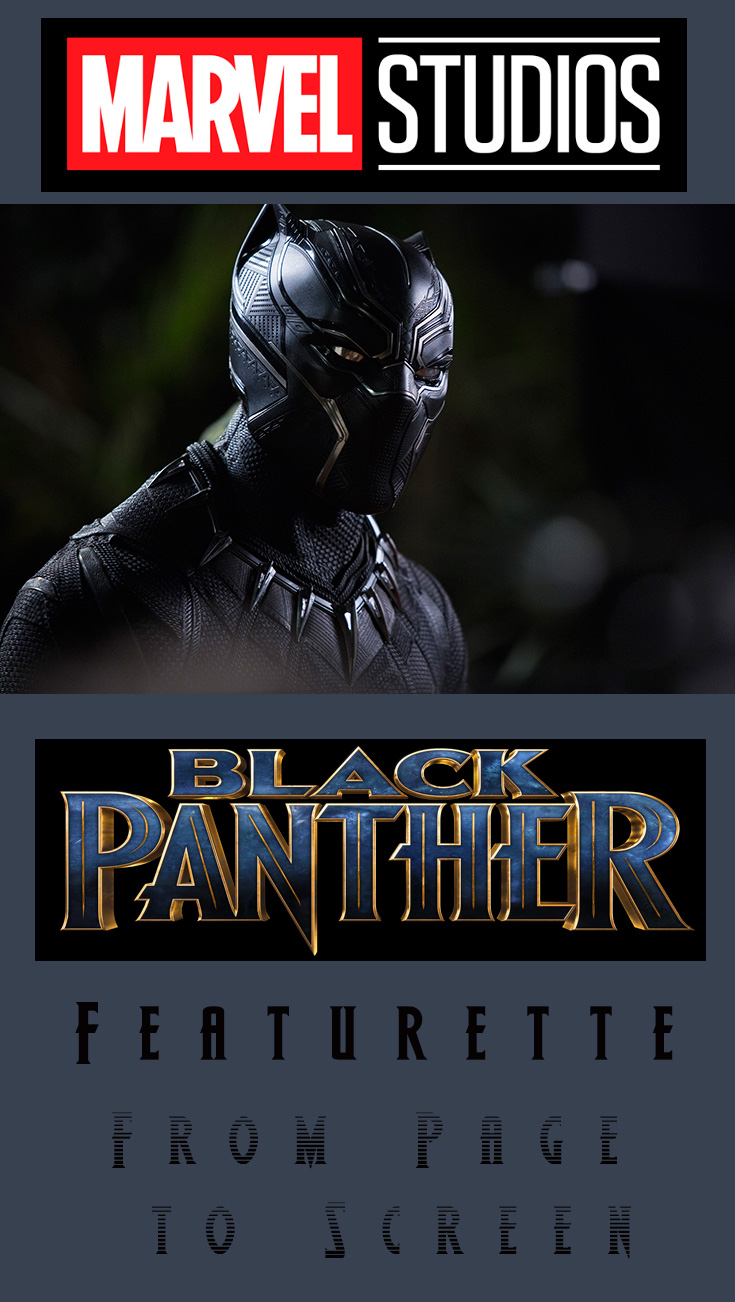 Next month we will finally be able to see the BLACK PANTHER on the big screen again!  Marvel Studios' "Black Panther" follows T'Challa who returns home to the isolated, technologically advanced African nation of Wakanda to become king, but when a powerful old enemy reappears, T'Challa's mettle as king—and Black Panther—is tested when he is drawn into a formidable conflict that puts the fate of Wakanda and the entire world at risk.
Marvel Studios' Black Panther Featurette
Want to keep up on the BLACK PANTHER news? Be sure to…
BLACK PANTHER arrives in theaters everywhere on 
February 16, 2018

!