This is a partnered post with JSL Foods. All thoughts an opinions expressed below are my own.
I have always had a love for noodles since I could remember. My first favorite noodle was spaghetti when I was young because the noodles where fun to eat. Then ramen was my favorite noodle as a teenager because it was easy to make and you could get creative if you wanted to. Now there are many noodles that I enjoy eating including the Fortune Udon Soup Noodles that I find PERFECT for making soup on a cold day with!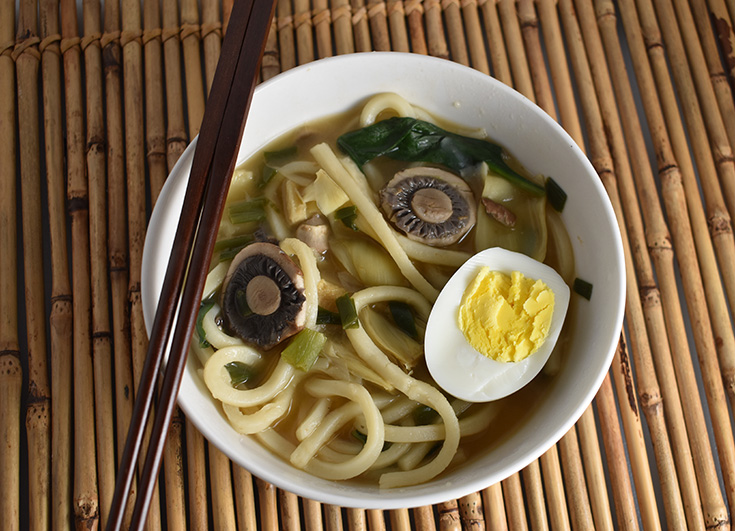 I recently took a challenge with #ChefYaki to create a soup recipe that includes the Fortune Udon Soup Noodles. Since my daughter Hannah loves noodles like I do I thought it would be fun to create a soup recipe for two that we could eat together. I also like to encourage my kids to try new foods so this was a perfect opportunity since I have never prepared this type of soup recipe before.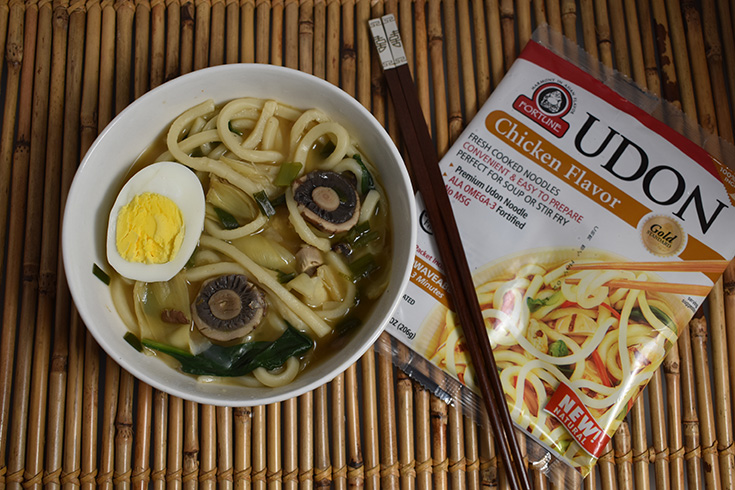 I created a Mushroom & Artichoke Udon Soup Recipe For Two that includes some of the Fortune Udon Noodles, Miso broth, chicken broth, mushrooms, spinach, artichoke hearts and green onions. I also added some pad thai sauce and soy sauce to give the soup some extra flavor.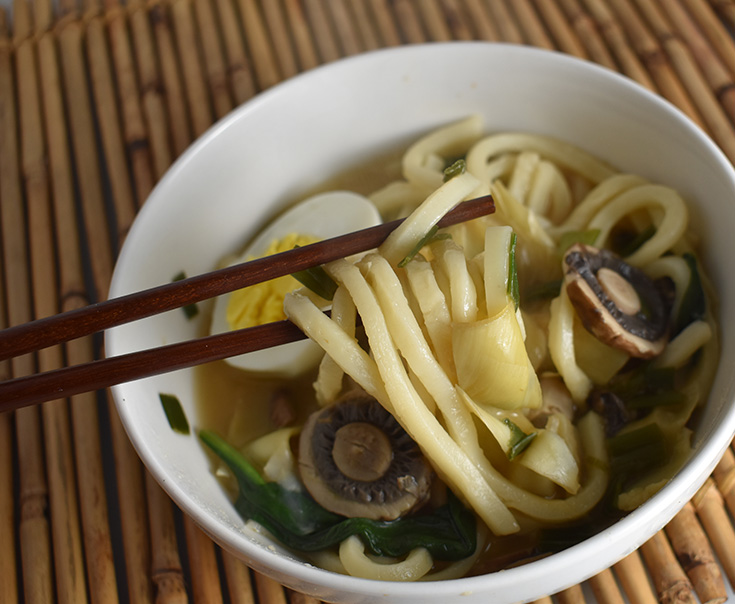 I used two flavors of the Fortune Udon Noodles in my soup (Original & Chicken) for this recipe. You can purchase the JSL Foods products at: Shaws, Star Market, Jewel, Albertsons, Randalls, Stater Bros, Safeway, Lucky's, Food Maxx, Food 4 Less, Savemart, Bashas', Raley's, Bel Air, Nob Hill Foods, WinCo and Target.
Making your own Asian themed soup can be FUN because you can get creative with the broth, the veggies, the meat and even the noodles. Want to try my Mushroom & Artichoke Udon Soup Recipe For Two? Be sure to print my recipe below: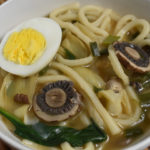 Mushroom & Artichoke Udon Soup Recipe For Two
Ingredients
2 7

oz

packages of Fortune Udon Soup Noodles

3

cups

chicken broth

1

cup

Miso broth

1

cup

sliced mushrooms

1/2

chopped green onions

1

cup

artichoke hearts

1/3

cup

spinach leaves

1

tbs

pad thai sauce

1/2

tbs

soy sauce

1

hard boiled egg
Instructions
In a pot add the chicken broth and miso broth and bring to a boil. Reduce heat to a simmer.

Add the remaining ingredients (except spinach) and allow to simmer until heated through.

Add the spinach leaves and allow to simmer for another 2-3 minutes until the leaves have reached desired softness.

Pour soup into two bowls. Slice hard boiled egg and place 1/2 of egg on top of soup in each bowl.

Allow to cool for a couple minutes and enjoy!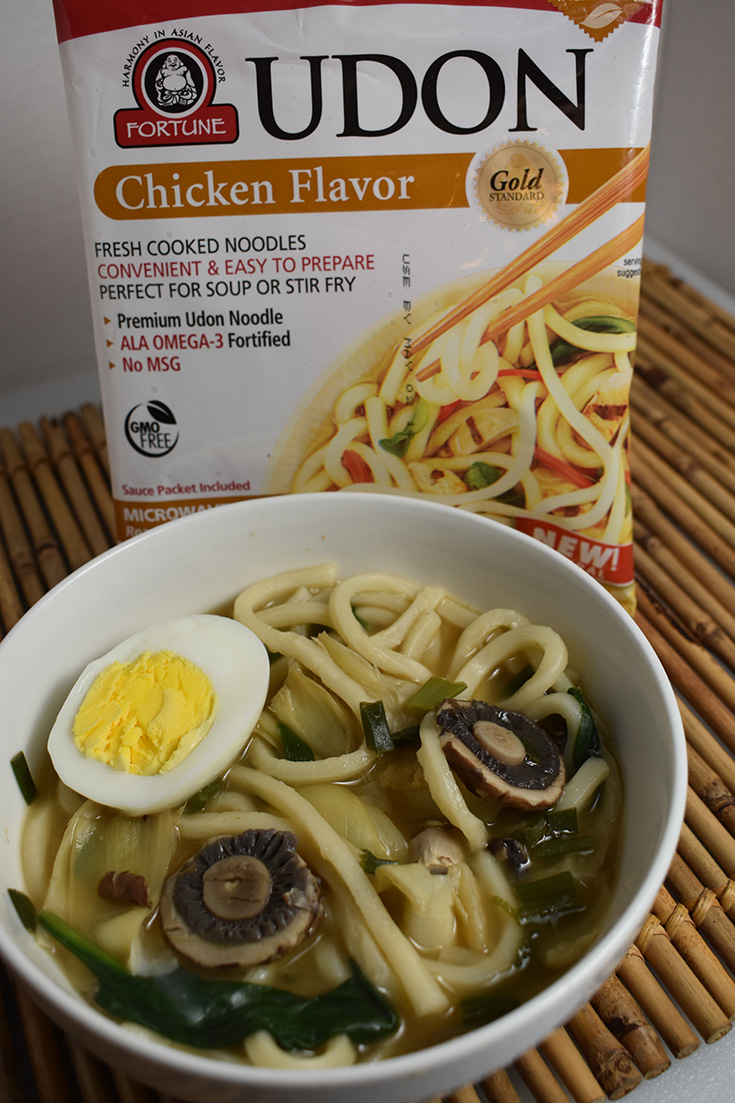 This is just one recipe idea that you can use with the Fortune Udon Soup Noodles. Learn more about JSL Foods, Inc. and find more yummy recipes at: