With Christmas coming right around the corner, everyone's struggling to pick up those last minute gifts that'll put a smile on their family's face. And if you find yourself with an outdoor enthusiast on your list, it can be difficult to compile some gift ideas beyond the usual. However, not to worry as this guide will provide you with some useful tips to get your search off on the right foot. Check it out below: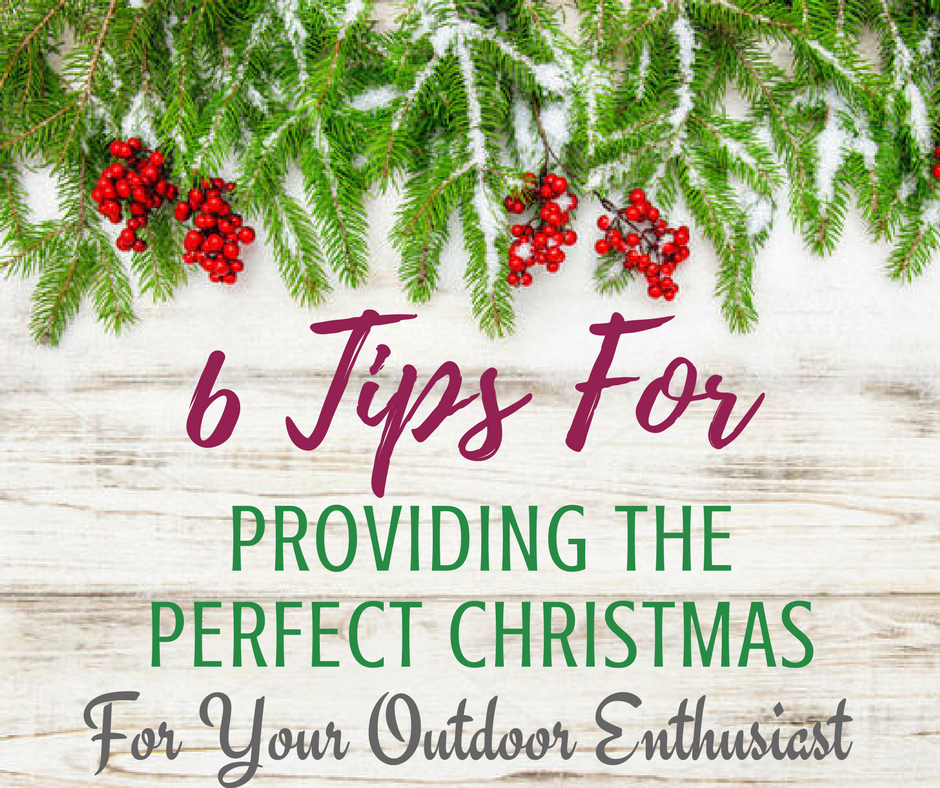 Go After What They May Not Have Thought Of
If there's one place you can accel with your Christmas shopping, it's with going after the gifts your loved ones may not have considered. While you may have taken care of the big ticket items that they've been after, complimenting this with some auxiliary products could be advantageous to earning some brownie points. And whether that be a military grade flashlight or some thick socks for their new boots, try asking yourself what things your outdoor enthusiast might need, but didn't know they wanted.
Sports Equipment Is Never A Bad Call
The enjoyment of the outdoors and sports go hand-in-hand, so naturally, it's a fit to think about getting your enthusiast some new equipment. And no matter if they're currently playing a sport or looking to pick one up, this can be a great gift to consider. Brainstorm some sports that your kid has shown interest in playing, as well as what type of equipment might be needed. I'll note that if your child is on the fence about a sport but has shown interest, going used for goods like hockey sticks or tennis racquets might not be a bad introduction while still saving you money.
Search Online For The Best Deals
No matter what gifts you're after, searching online is going to be the best place to find some serious savings. Not only will this give you more options to choose from, but you'll additionally have the benefit of being able to get the same item you'd find in stores for much cheaper. Try looking into some direct retailers or wholesale dropshippers to get a good deal, as these are going to be sources that reduce intermediaries, giving you a fair price.
Put Down Some Money For A Trip
 While it's going to require a little bit of planning, getting your outdoor enthusiast tickets to a trip is a surefire way to impress. Although it might require a little bit of back and forth on where your loved one wants to go, this is one experience they'll not only appreciate, but need in their life. Because while weekend or day trips can be nice, an actual vacation is a entirely different ballgame. In fact, according to Time, nearly 56 percent of Americans haven't taken a vacation in over a year, and if those in your life are in the same boat, then it might not be a bad idea to consider this is as the perfect Christmas gift.
Invest In The Upstart Costs
Another gift idea to consider for the outdoor lover in your family is helping them out with the upstart cost of camping or hiking gear. While these are generally noted as inexpensive activities, the price to start out can get steep, because as SmartAsset notes, camping gear alone can range around $800 for everything. However, once you have it, trips can cost less than $100.
See what gear your family might need, including tents, sleeping bags, cooking supplies, or even outdoor wear. The best way to think about goods like this is by assessing the lifetime of the product, as well as how much usage they'll get out of it. For example, while you might find a great deal on a tent, it might also be noted to tear easily, which would make it more trouble than it's worth. While it might be a little bit more pricey starting out, the eventual usage of it will pay for itself.
Focus On What Will Make Them Happy
Finally, regardless of what you get your family for Christmas, make sure that they're gifts that come from the heart. As we can sometimes get wrapped up in trying to get everything under the sun, the most important part is just to get gifts that show you care. After all, you know your loved ones better than anyone else, which is going to be the source of having an amazing Christmas.
What gifts are you most excited to buy this Christmas?