This post has been sponsored by Pfizer Consumer Healthcare. All thoughts and reviews are my own.
Now that we are halfway through December I would have to say that cold and flu season is here! My kids have already brought home the sniffles and coughs and germs to share but this mom is always prepared! I am one that believes in keeping the medicine cabinet stocked because you never know when your kids are going to come to you looking for a way for you to help them feel better.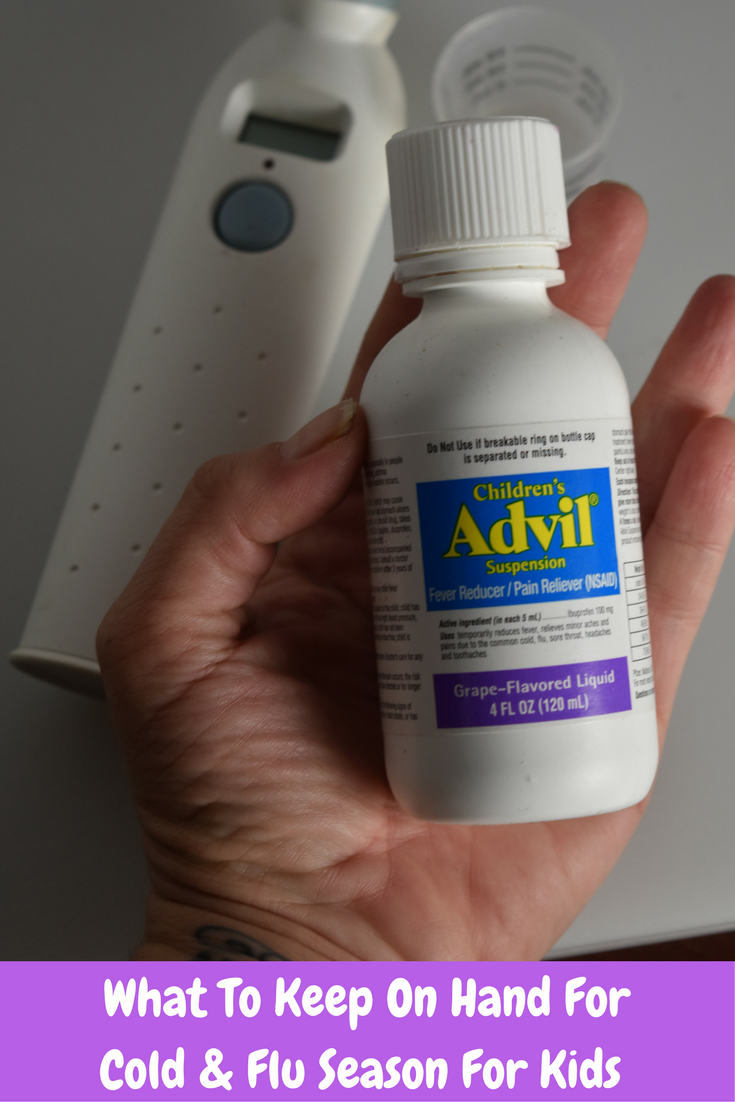 You can never be too prepared when you are a parent. I have four children and have been woken up more times than I can count in the middle of the night by one of my children telling me they don't feel good. While there are pharmacies that are open 24 hours, I prefer to have everything I need just in case.
Below you will find a list of things that I recommend keeping on hand in case your child gets sick!
What To Keep On Hand For Cold & Flu Season For Kids
Dimetapp Cold & Cough – Relieves: stuffy noses, runny noses, sneezing, itchy & watery eyes, cough
Children's Advil – Use for fever and minor aches and pains
Children's Robitussin – Relieves: cough & chest congestion
Box of tissue – Much softer on the nose than using toilet paper
Nasal Decongestant – Use for nasal congestion
Cough Drops and/or Sore Throat Lozenges – Use for cough relief
Humidifier – Helps to ease symptoms of a cold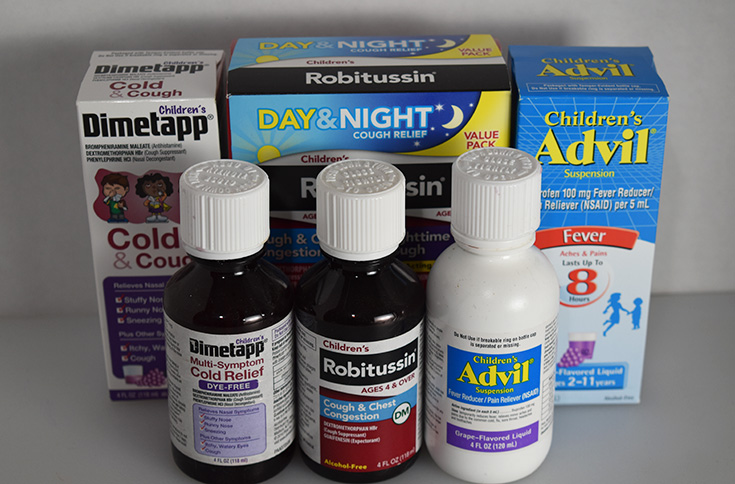 These are just some of the things that you can keep on hand to help provide relief during cold and flu season. I actually keep these in my medicine all year round, especially the Children's Advil® Suspension which a great solution for to reduce fever FAST in kids as young as 2 and up to 11.

When sick gets real, the pediatric brands of Pfizer Consumer Healthcare are there with three solutions – Children's Advil®, Children's Robitussin® and Children's Dimetapp® – to tackle the ickiest of symptoms.  For more Sick Solutions visit: www.sickjustgotreal.com.
$25 Visa Gift Card & Pfizer Prize Pack Giveaway
One of my lucky readers is going to WIN a prize pack that includes the following:
$25 Virtual Visa Gift Card
Pfizer Pediatric products: (1) Children's Advil® Suspension (various flavor), (1) Children's Robitussin ® DM Day/Night Pack and (1) Children's Dimetapp® Cold & Cough
To enter for your chance to win use the Rafflecopter below: