I have many gadgets in my kitchen that I use to prepare all the delicious meals for my family. One thing that a chef always needs is a kitchen scale! One of my favorite cookbooks that I have from my pastry class I took in college a few years ago has only measurements that requires a scale. I recently received an Ozeri Touch II Digital Scale for review that definitely has came in handy to help me measure food.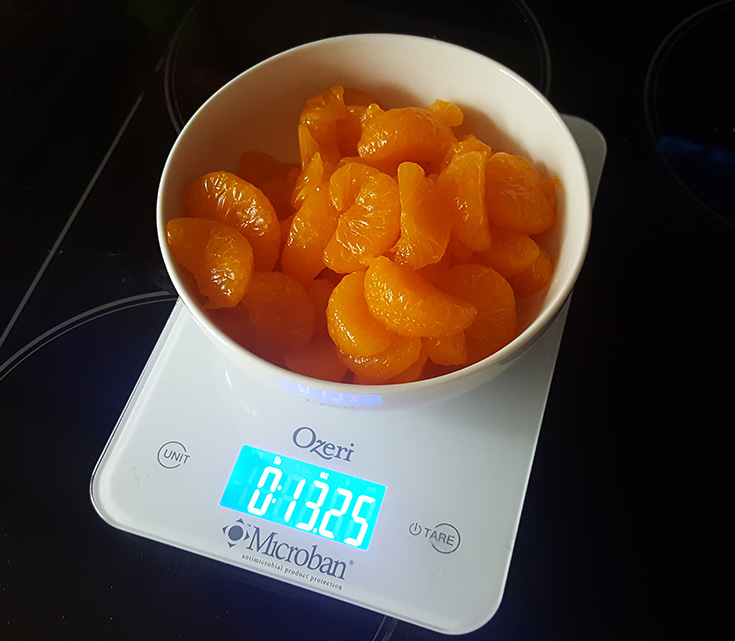 When I first took this digital food scale out of the box I was excited about the size. This scale is really THIN which makes it really easy to store in my small kitchen! I have another scale that seems huge compared to this scale so this was a nice upgrade.  I also just love the design with it's elegant and reflective white surface.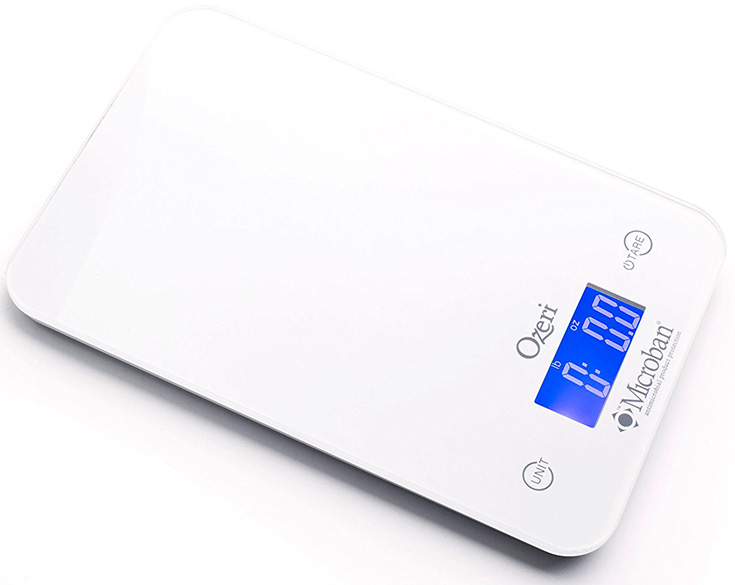 My next favorite feature of the Ozeri Touch II is that is offers Microban® antimicrobial protection which my other scale doesn't have. Did you know that on an unprotected kitchen scale surface the bacteria can double in number every 20 minutes? With the Ozeri  Touch II, the Microban antimicrobial protection is actually built into the scale so you don't have to worry about it washing or wearing away.
The Ozeri Touch II Digital Kitchen Scale Features:
Large high-contrast LCD that displays your results in ounces, pounds, grams, milliliters and fluid ounces
Weighs ingredients from 0.05oz to 18lbs
Boasts 2 innovative touch sensitive buttons for effortless operation
Infused with the Microban® antimicrobial protection to help prevent the growth of stain and odor causing bacteria
Precision Tare that calculates the net weight of the ingredients
This digital scale would make the perfect gift for that person on your shopping list that loves to cook! To learn more about this scale visit: http://amzn.to/2BjUIY9