I LOVE strawberries. What I now love even more is Shari's Berries Chocolate Dipped Strawberries.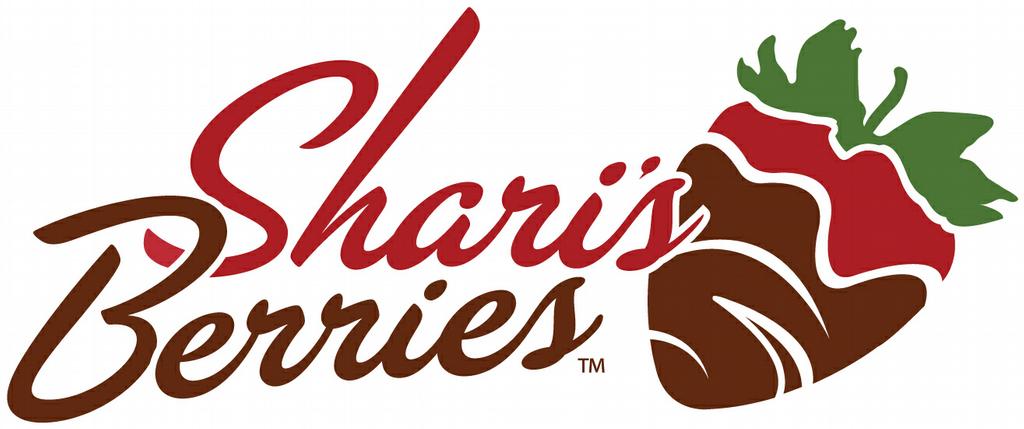 I have been a resident of California for all of my life. I have lived in the Sacramento area for most of it. The company Shari's Berries is a company that was founded in 1989 by Sherri Fitzpatrick. Shari launched her first Shari's Berries local store in Sacramento and then one in Citrus Heights, California. Today, over 20 years later, Shari's Berries is a well known and established business that has sold over 20 million berries. When I think of a success story, I think of Shari Fitzpatrick. Shari has now ventured out again and has launched The Berry Factory, a Reserve online version of her gift company.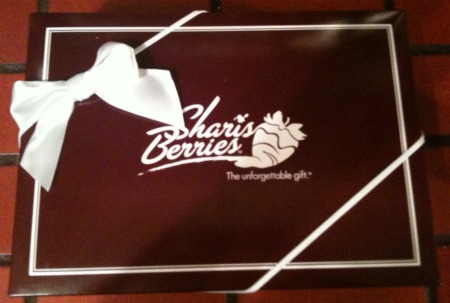 This past week I received a delivery from Shari's Berries for review and oh was I EXCITED. Now I have tried Shari's Berries in the past, but only a couple times and I have only had just one each time I had previously tried them. I have always remembered them as being good, but it had been some years since I had had them. I chose to review the Lavender Spa Trio & 12 Swizzled Berries.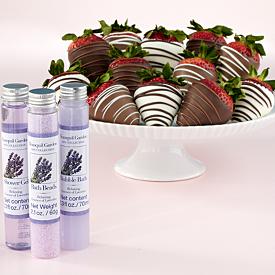 When I opened the box of my berries, I grabbed one right away (along with my daughter Hannah and my hubby). The Lavender Spa Trio & 12 Swizzled Berries includes the following:
Lavender Spa Trio – (includes shower gel, bubble bath and bath beads)
4 Berries Dipped in Milk with White Swizzles
4 Berries Dipped in Dark with Milk Swizzles
4 Berries Dipped in White with Dark Swizzles
When I ate my first berry from my box, I had to eat a second one because they were so delicious. Then the next day I had another for breakfast. I am now officially out of Sheri's Berries and can't wait for the next opportunity to buy more. I even spoiled my daughter in Texas and sent her half a dozen just because. Take a peek at my YUMMY chocolate dipped strawberries before I had a chance to eat some.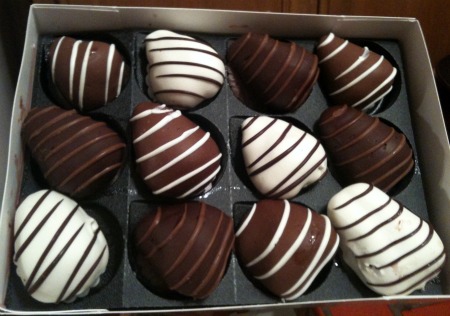 I liked both the chocolate and the white chocolate berries. They arrived fresh, but they didn't last long in the fridge to know how long they will last in the fridge. I already want more! Now this is only just one of many arrangements that Shari's Berries has to offer. They have berries that have chocolate chips on them, ones with coconut and more. I love that my arrangement came with bath and body goodies. Since the chocolate and strawberries are now gone, I still have some goodies to spoil myself with. This is a GREAT gift idea for any mom that likes strawberries.
You will be amazed at all the possibilities. They even offer CHEESECAKE! This is your source for Chocolate Dipped Strawberry Gift Ideas for Mom!