Getting out of the house, especially when it is cold out can be difficult. It can be much easier to stay indoors where it's warm and comfortable rather than venture out of the house. However, skipping your regular exercise routine isn't a good idea. Exercising helps you feel good and it helps you to stay healthy.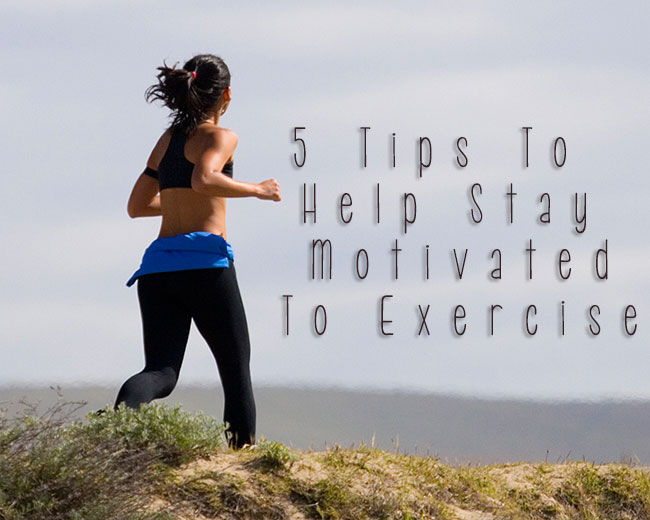 Below are five helpful tips to help you stay motivated to exercise even during the winter days:
Exercise in your home – Okay, so not everyone has the space or the budget to add a home gym. However, you don't need a lot of space. A fitness ball can help you accomplish a lot. You can purchase a fold-up treadmill. Or consider simply purchasing a few fitness DVDs. Then, when it's absolutely too cold to head outside, you can work out at home. You'll still accomplish your daily fitness goal and you'll avoid the cold.
Bundle up when it is cold – With the exception of the dangerously cold days, there's little risk to exercising outside. All you need is the proper gear. If you're a runner, then a pair of tights and layers of clothing work best. Don't' forget a hat and gloves – wool works best. And if you cannot run on dry sidewalks, trails or pavement, then consider water-resistant shoes and/or traction devices like Yak Trax. Running or exercising outdoors during the winter months will actually help you feel great. When the sky is cloudy and the air is cool, the exercise will give you those feel-good endorphins.
Join a fitness club – Winter is a great time to join a fitness club. When you join a club you have access to much more fitness equipment and opportunities. That alone can be motivating. You'll be able to try new things and perhaps meet new people. While joining a club can be expensive, many clubs offer special wintertime deals. Find a club that's close to home or on your normal route so it's easy to get to. You won't have any excuses to not exercise.
Set a goal – When you set a goal for yourself it is easier to stay motivated. Your goal can be anything that you want it to be but don't set goals you know you won't accomplish. For example, you could set a weight-loss goal and start small like losing 5 or 10 pounds. You could also set an endurance or speed goal depending on your fitness program. If you take yoga, you might set a goal to achieve a complicated pose. If you're in martial arts, maybe you can achieve a new belt.
Be nicer to yourself – If getting out and exercising during the winter is difficult for you then reward yourself when you do get out and exercise. You can give yourself a pat on the back or do something you enjoy. For example, if you go to the gym or out for a run, celebrate with a massage or a bowl of your favorite soup. Acknowledge your success, especially when you hit your goals!
Getting motivated to exercise can be difficult. Create a habit of exercise. Accommodate to the changes in the weather. Find alternative means for working out and celebrate your success. You'll feel better physically, mentally and emotionally when you exercise.