Disclosure – I received an invite to the #CinderellaEvent. All expenses were paid for and covered by Disney. The opinions stated herein are 100% my own.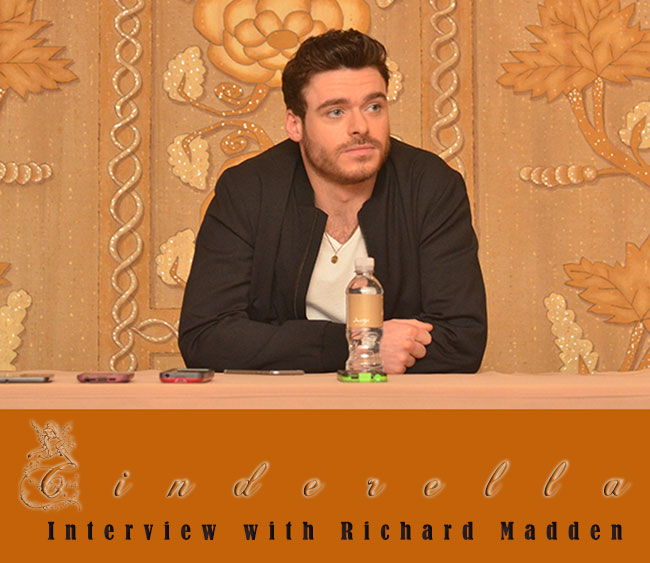 After watching the movie Cinderella, I had those thoughts of how I wished I was a Cinderella with a prince.  One can daydream! Once you are in the same room with Richard Madden, hearing his dreamy accent in person and hearing what he had to say to some of the questions asked makes you want a prince even more. Luckily I have the full interview below for those that want to listen.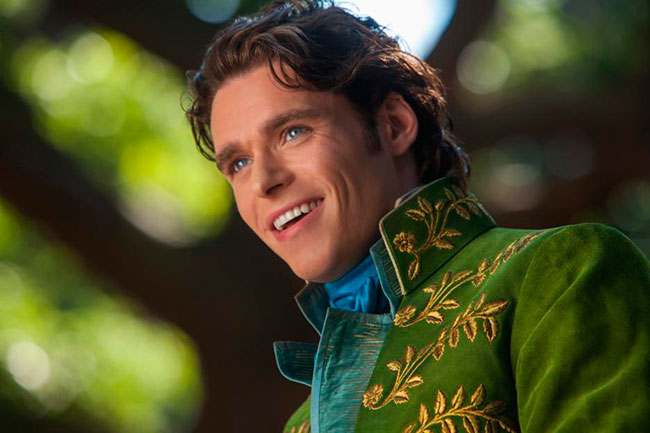 In the new Disney film, Cinderella, Richard Madden plays"Prince Charming" and who I think makes a perfect fit for Lily James. Those two together on film have some chemistry!
Our group of mommy bloggers got to ask Prince Charming some really great questions. You can find a few good ones below, but be sure to listen to the full interview below:
Q  :  What was your favorite scene?
The first scene that I show up with Lil which is us on horseback when we first meet in the woods.  I kind of like being outside and being on a horse.  It's more fun than being in the studio most of the time.  But it's just like you know that was our first day on set.  That was the first day of shooting. That was the first time with Lily.

So you kind of have all of that going on on top of us kind of trying to play that scene.  And I love what Ken wanted to do that, these 2 huge beasts.  They were both trying to control and their feelings, and this kind of dance that they do on the horses.
Q: How hard was it to learn the dance routine?
It was miserable.  I'm not a naturally gifted dancer.  Uh so I had to kind of train for like 2 or 3 months to like 3 or 4 times a week to get myself up to scratch so that,  I mean there was 2 months before they let me near Lily's dress and because I would just destroy it.  I went through like 2 practice dresses that looked like a bunch of cats have destroyed them.

But yeah I wanted to make sure the,  I think the Prince would enjoy dancing.  So I wanted to make it look as if he was enjoying it and also that I could just act with Lily and not be thinking about what I'm doing with my feet.
Q: Were there any scenes that made you cry?
Yeah the scene with Derek playing the King. That was a very emotional day but a really good one.

I love working with Derek.  It was kind of an icon to me and that was kind of a really moving scene.  He plays it so beautifully, it was hard not to get caught up in that.
Interview With Richard Madden – Cinderella
Listen to the full interview with Richard pressing the play button below:
After the interview Richard agreed to take a group photo with us. Look at me cheesing on the couch with the prince.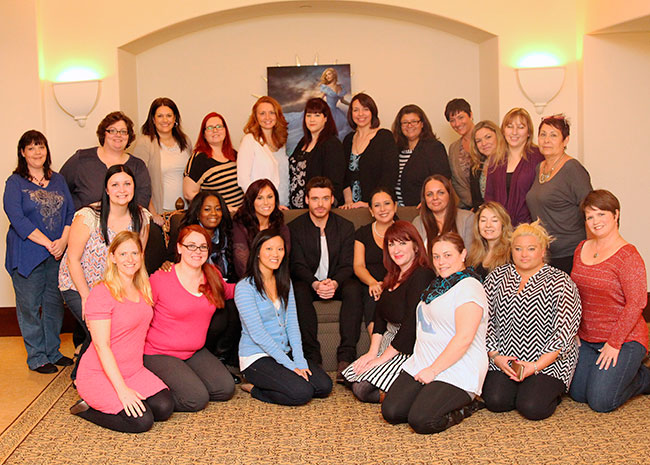 Cinderella is playing in theaters NOW!