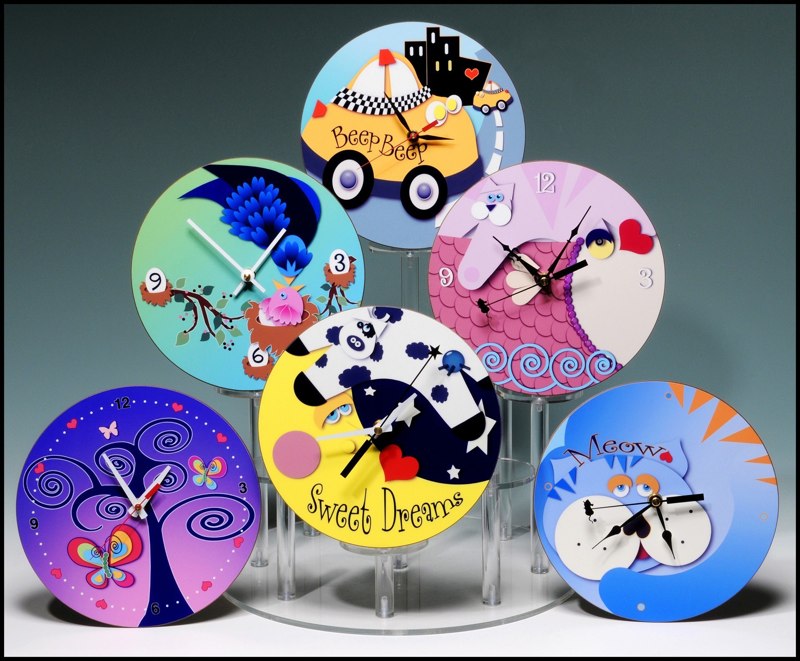 When it comes to things that I buy, I often buy things that are unique. The internet is a great way to find things that not everyone else has. When you walk into my home, you will most likely see a variety of unique treasures I have found throughout the years.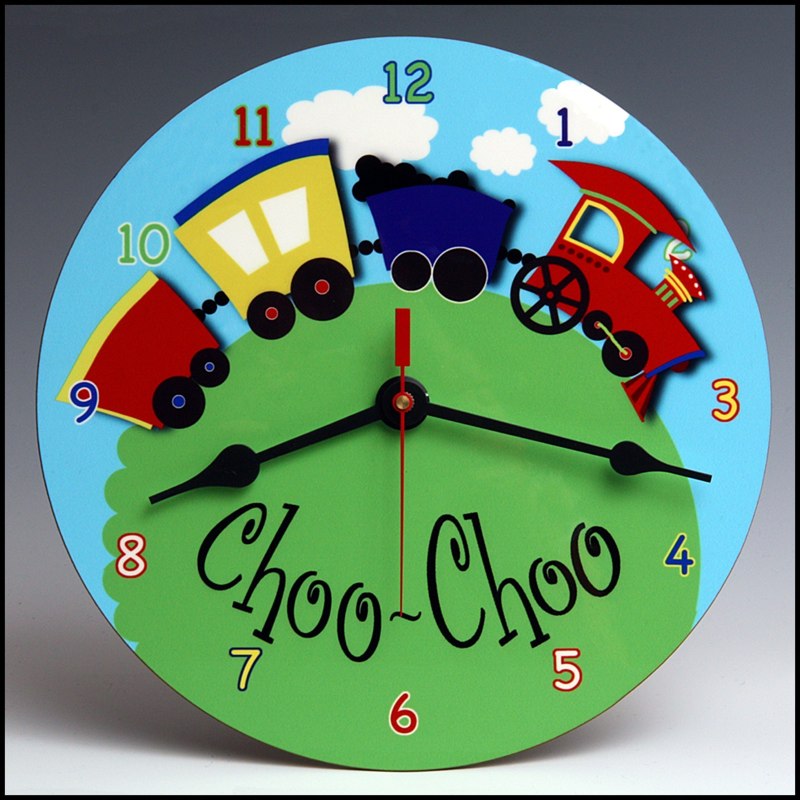 I recently came across the website and online store Liane Fried Studios and have been super excited to be able to review one of Liane's adorable wall clocks. Liane Fried is an artist/designer from the NYC that loves to create whimsical pieces of home decor. I LOVE the Whimsy look, so I just happen to think all of these clocks are SUPER CUTE. Since I have a boy who likes trains, I knew the Train Clock would go perfect in his bedroom on the wall. This clock is definitely COLORFUL and brightens up his bedroom. Liane has for sale this Train Clock on her website, along with quite a few other clocks that I would not mind owning.
These clocks are great for kid's rooms as well as anyone else like me who has a desire for the whimsy look. The clocks are 8 1/8 " round and have one of Liane's original illustrations hand printed on them. These clocks run on a AA battery and has a handy hook on the back that allows you to hook it to a wall. In addition to these wall clocks, you will also find other cute whimsical products on her site. You will find a variety of whimsical key chains, magnets, bookstrings, night lights, desk clocks and more products to come. Any of Liane's products would make for a great gift for those on your list that enjoy the whimsical look like me!
You can visit the Liane Fried Studio by visiting: http://www.lianefriedstudio.com
Disclosure – The products featured above were provided free of cost to me by the manufacturer or representing PR agency. These opinions expressed are my own opinions and are NOT influenced by monetary compensation.