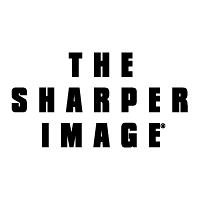 I have been a fan of Sharper Image products ever since I was a kid. I remember my grandfather having a catalog for the store and they always had stuff that looked so neat that you didn't see at any store I was ever at. To me, the name "The Sharper Image" meant really neat products.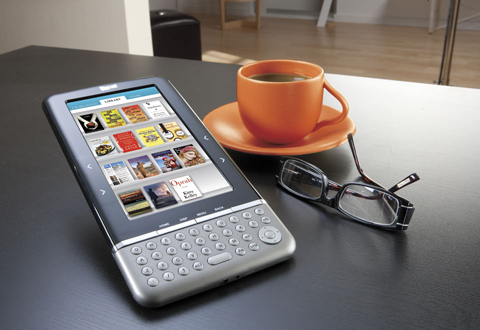 For the last couple years I have wanted a eReader. I have always had a passion for both reading and writing and LOVE books. So know that I have been drooling over eReaders online for the last couple years. Thanks to Mom Central, I have had the opportunity to review the Literati eReader from The Sharper Image. I would have to say that this is one my favorite products that I have tried this year.
Okay, when I received the Literati eReader on my doorstep, it was in a box that was a little bigger than I expected. I can't tell you that it felt like Christmas opening up this thing. I had been wanting an eReader for so long and for it to come from The Sharper Image, I was soooo excited! I immediately wanted to use it, but guess what? I had to charge it for at least 6 hours so away to the electrical outlet it went. I went to bed and when I woke up, I immediately started messing around with it and ordered a book from the Kobo bookstore that this eReader is connected to. My husband seeing that I was so amused with this gadget wanted to see what the Literati was all about. My husband ordered some books that he has been reading and has been hinting that he wants one of these eReaders too. So guess what, he might just be getting one for Christmas.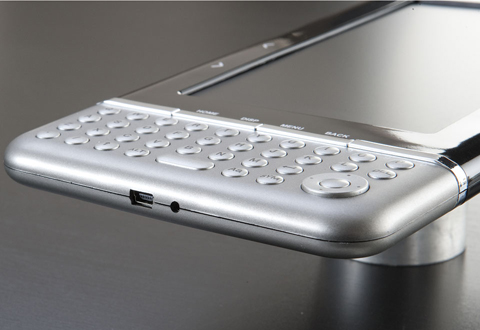 Since I opened my Literati, I have been using it every single day. I have been reading more than I have in years because it is so convenient. I like being able to touch a button or the side of the device to change the page. I think I actually prefer reading a book with an eReader rather and an actual book. Don't get me wrong, there is nothing like the scent of a fresh brand new book. I will always LOVE books, but there are some that I would just rather have in electronic format.
So are you wondering how these things work? I can tell you that I didn't know how an eReader worked until I received this one. So if you are wondering, I will tell you quickly how it works. The Sharper Image eReader has been designed to work with the Kobo online bookstore. You setup an account with Kobo and are able to purchase and download ebooks to your Literati eReader. You can also download other Kobo applications such as their desktop application to read the books purchased through Kobo. The Literati also comes with a slot for a SD memory card. So if you have ebooks that you have already purchased, you just might be able to put them on the Literati beings that they are in the correct format. I have not tried this method, but have been happily purchasing and downloading some great ebooks that I have been reading.
I will admit that using my Literati has not been a perfect ride. I did encounter a problem while downloading a book. Somehow it didn't get added to my eReader. I then downloaded the Kobo desktop application in hopes to be able to transfer it from the program to my eReader. For some reason, I can't get the desktop program to sync it. It knows that the Literati is there, but when I hit sync, I get an error message. I was able to go back into the eReader and purchase another book. When it updated my library with the new book, the missing book from my prior purchase was added to my library. Without that problem, things have worked like a charm. I am happy with my eReader and recommend it for those bookworms on your shopping list.
The Literati eReader features:
Have instant access to millions of reasonably priced book titles through Kobo
Stores hundreds of your favorite ebooks
Portable and can be easily taken anywhere
Offers simple navigation
Customize text size and brightness
Portable Reader saves your page for you!
Access an unlimited, wireless book store
Tap into nearly 2 million free book titles
Literati Reader device will change the way you read
Portable Reader is perfect for travel
You can find out more about the Literati from The Sharper Image by visiting: https://www.sharperimage.com.
"I wrote this review while participating in a blog tour campaign by Mom Central on behalf of The Sharper Image and received a Literati eReader to facilitate my review."