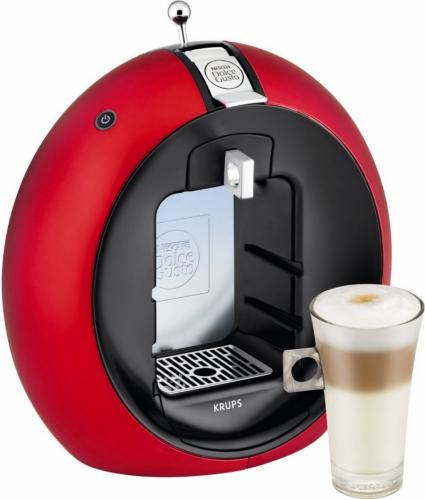 Earlier this week I told you about the new Nescafe Dolce Gusto Circolo that I have been using (read past post here). I am very impressed with this single serve coffee pot and so is my husband. We have been using it every single day so I wanted to share with you some additional information that I didn't mention in my first post.
So you might know that the new Nescafe Dolce Gusto single serve machines come in four different designs. I like all 4 but preferred this machine because for one, it claims "I am the most stylish of the bunch". Well I am a stylish mom, so I wanted this one. Now I admit, the others in this line are CUTE but this one has the award winning design.
What I like about my Nescafe Dolce Gusto Circolo:
I think its CUTE and makes a great addition to my counter in the kitchen
It is super easy to use
It has the Thermoblock technology that heats up fresh water in less than a minute!
It makes both hot and cold beverages (I LOVE cold/iced coffees)
You can buy some great coffee capsules to go with it
Below are some of the main features of the Nescafe Dolce Gusto Circolo:
Your hot or cold beverage comes in easy to use disposable capsules. This means no messes!
Equipped with a Automatic Off Switch to save energy.
Designed with a neat blue LED light that illuminates your cup of coffee while its brewing.
It has an award winning design. It was the winner of the International Forum Design's Product Design award & Red Dot Design honorable mention for its unique, futuristic style
It has a unique patented custom control lever which allows you to customize the strength of your coffee and mixture.
The coffee capsules are made with high quality ingredients. These capsules are made with only 100% Arabica, rich chocolate and foamy milk.
Uses advanced technology with the delicious high quality capsules that give it a professional level 15 bar pressure system that ensures that each cup of coffee is perfect!
I honestly LOVE this coffee machine. It is cute, stylish and simple. If you have someone on your shopping list that likes coffee, this might be a GREAT GIFT idea. If you don't think the design is right, there are 3 other Nescafe Dolce Gusto styles to choose from.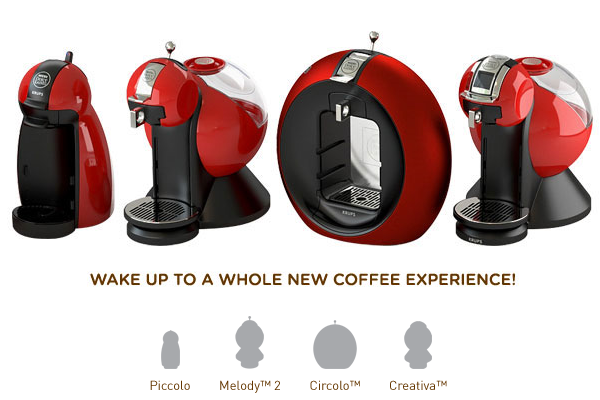 To find out more about the Nescafe Dolce Gusto coffee machines, please visit: http://www.dolce-gusto.us/Public/Default.aspx
"I wrote this review while participating in a test drive campaign by Mom Central Consulting on behalf of NESCAFÉ Dolce Gusto and received a coffee machine to facilitate my review."