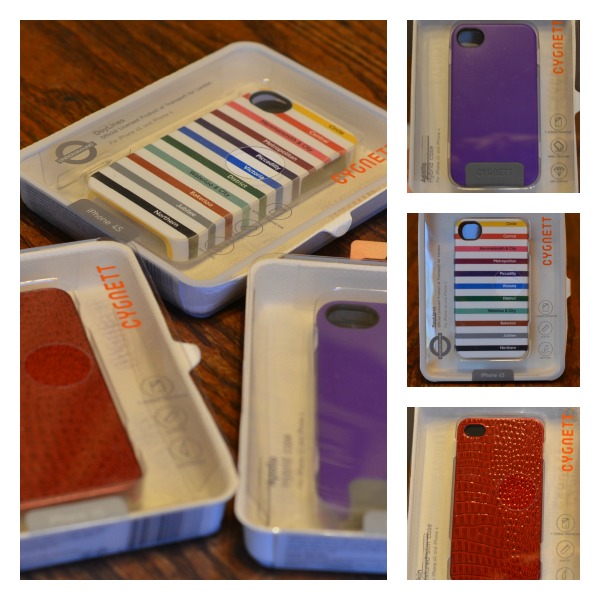 Ever since I got my first iPhone, I have always enjoyed dressing my phone in different cases. A few months ago I finally upgraded to the iPhone 4S and have been on the lookout for new and colorful cases. I am picky though, I don't want just any case. Since I cherish my phone, I only put high quality cases on my phone. I have tile floors and the last thing I need is to drop my phone and it break. I have insurance on the phone, but my phone that has only been used by me is better than any refurbished phone.
I received three of the iPhone cases from Cygnett. For me, getting a new phone case is almost as exciting as getting a new outfit. I think my 13 year old daughter was maybe a little more excited than me when I received these. She also has an iPhone and addicted to changing her cases. Since we both have the same style phone, I will often share my cases, especially if my daughter is trying to match her outfit with her phone case. Yes, my daughter loves to match her shirt/outfit with her phone if she can.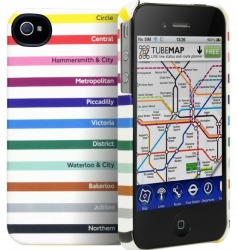 I received the Cygnett DayLines iPhone 4S case and think it is pretty neat. On this case you have a very colorful case that has names of eleven of the London Underground train lines including Central, Piccadilly, Jubilee, Northern, Bakerloo and more! These colorful lines are rendered over a powder-soft and rubberized texture.
This Daylines case is available for the iPhone 4 and iPhone 4S for $29.99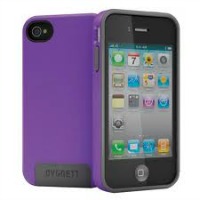 The next case I received is the Cygnett Apollo iPhone 4S case. This case is awesome because it provides you with a anti-scratch and fingerprint-proof surface with a shock-absorbent interior. This phone case has raised side edges and a screen protector  to ensure complete 360-degree protection. I received this case in purple, but it is also available in White, Black, Pink and Red.
The Apollo case is available for the iPhone 4 and iPhone 4S for $29.99.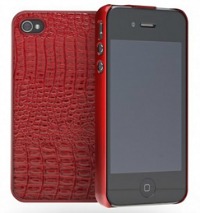 The third case I received is one of the Cygnett Skin cases. Even though this isn't the safest case for my phone, I really like how it looks. This is lightweight case that looks like an animal print that many of you I know would LOVE. You can buy this Skin case in Red, Black and Grey!
The Skin case is available for the iPhone 4 and iPhone 4S for $24.99.
These are just a few of the fun cases from Cygnett. For more fun product for your iPhone, iPod, iPad, Smartphone or tablet visit: www.cygnett.com
Disclosure – I received product samples to provide you with this review. This post is not a paid post and the opinions stated herein are 100% my own. This post does contain affiliate links.