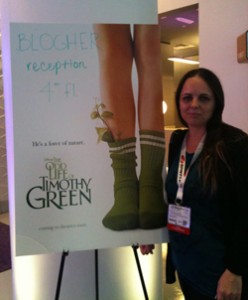 When it comes to movies that I have seen this year, I would have to say that The Odd Life Of Timothy Green is one of my FAVORITE movies of 2012. Once I seen the trailer I wanted to see it. I normally don't get too excited about an upcoming movie, but this was a movie I really wanted to see.
Not only did I have the opportunity to see it before it came out in theaters in New York City with The Night Owl Mama in August, I was able to see it again once I got home from my trip with my two oldest daughters.  This is a movie that leaves you crying with happy tears, in hopes that there will be a sequel. I thought I wouldn't cry the second time watching it, but I did. I am sure I will cry the next time too.
Can you imagine if you could write the qualities that you wanted for a child on little pieces of paper, put them in a box, bury the box and like a flower, grow a child?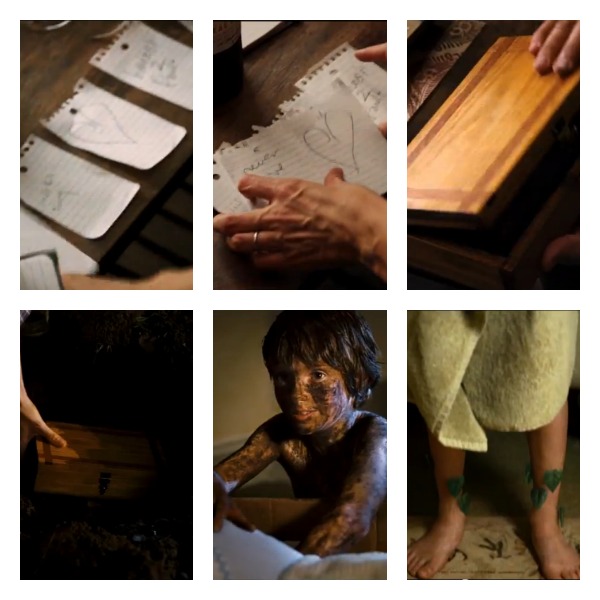 Even though I have seen it twice already, I am already wanting to watch it again. My husband hasn't seen it yet and I think I might watch it this upcoming week with him! He normally prefers the comedy or drama type movies, but I want to see if I can get him to shed a tear over this cute Disney story. (Read my review & watch the trailer here)
Synopsis –  An inspiring and magical story about a happily married couple, Cindy and Jim Green (Jennifer Garner and Joel Edgerton), who can't wait to start a family but can only dream about what their child would be like. When young Timothy (CJ Adams) shows up on their doorstep one stormy night, Cindy and Jim—and their small town of Stanleyville—learn that sometimes the unexpected can bring some of life's greatest gifts.
For those that didn't have a chance to see it in theaters, The Odd Life Of Timothy Green is now available on Blu-ray, DVD, High Definition Digital & On-Demand just in time for the holidays. If you have someone on your list that likes to collect movies, especially Blu-ray movies, this would make for a great gift idea.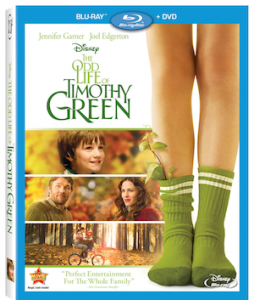 With the Blu-ray Combo Pack, you have the chance so see never before seen bonus features that you might be interested in. Take a peek at what is available with the viewing options: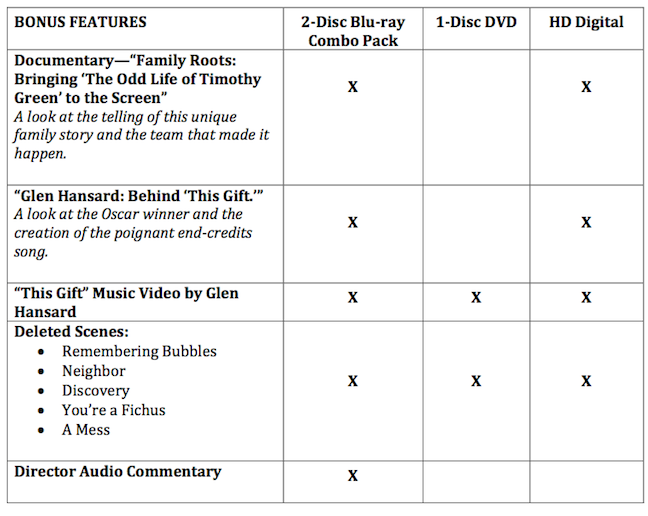 Right now Amazon has The Odd Life Of Timothy Green Blu-ray Combo Pack on sale for $22.99 (regular $39.99). You can also score the DVD today for only $17.99.
Disclosure – I received a copy of this Disney film to provide you with this coverage. This post is not a paid post and the opinions stated herein are 100% my own. This post does contain affiliate links