When it comes to making pancakes, the options are pretty much endless. For those of you that love the mandarin flavor, FamilyFun magazine posted some delicious upgrades you might want to try that includes a Mandarin Poppy Seed Pancake idea.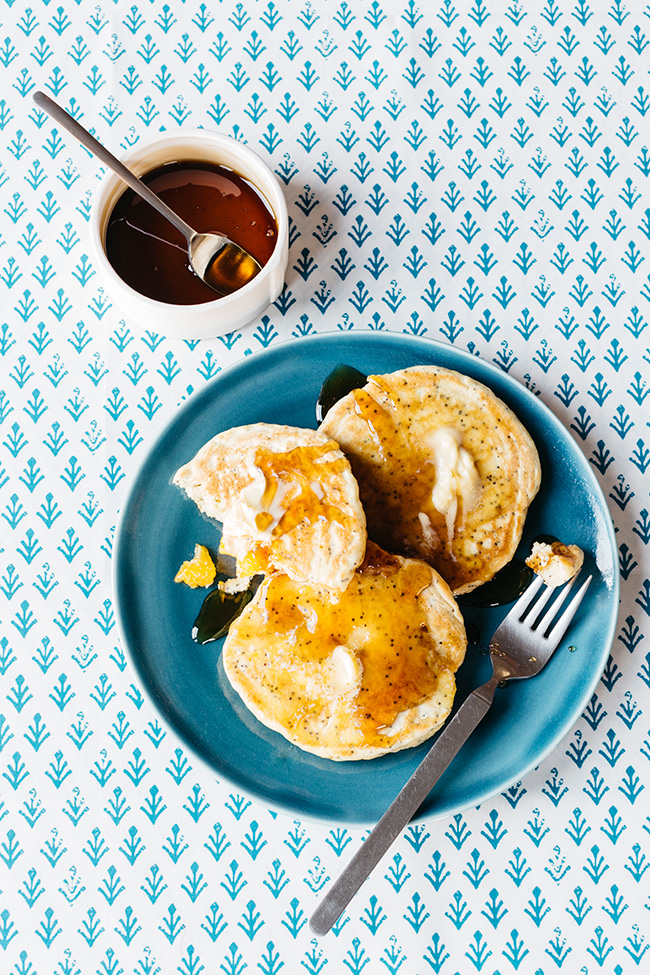 Want to make yourself some mandarin flavored pancakes, here is an easy recipe below:
Mandarin Poppy Seed Pancakes
Ingredients:
1 cup pancake mix +
4 tsp. poppy seeds +
⅓ cup canned mandarin
oranges (drained) +
water
Directions:
Mix your ingredients. Heat lightly oiled griddle or frying pan on medium high heat. Pour batter onto the griddle, using about  1/4 cup mixture for each pancake.