Do you like to get creative when making meals for your kids? Below you will find a super-cute kite-themed snack courtesy of FamilyFun magazine.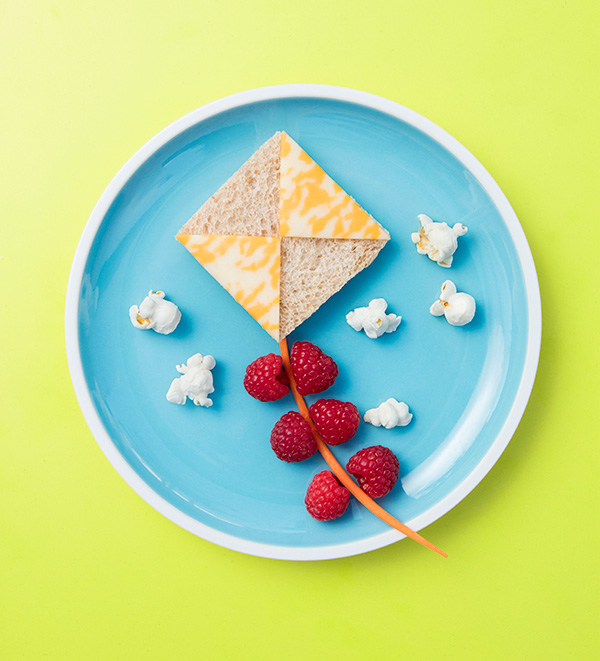 How To Make A Kite Sandwich
Ingredients:
1 slice of bread
1 slice of cheese
6 raspberries
5-6 pieces of popcorn
1 carrot stick
Directions:
Start by cutting a slice of bread into a square, either freehand or using a cookie cutter.
Trim a slice of cheese to the same size, and then quarter it diagonally.
Place two quarters of cheese on top of the bread, as shown. (You can add a little mayo, if desired.)
Use a sharp knife to trim a carrot stick into a thin kite tail.
Arrange raspberries along the sides of it.
Add popcorn as clouds.