Working from home seems to be the norm these days. Even though offices are open again, more people than ever before are staying at home, either through personal choice or because their boss feels WFH is more beneficial than managing a large office space. Whatever reason you're still working from home, you're probably aware of how difficult it can be to stay motivated and efficient when you're working in a home-based environment.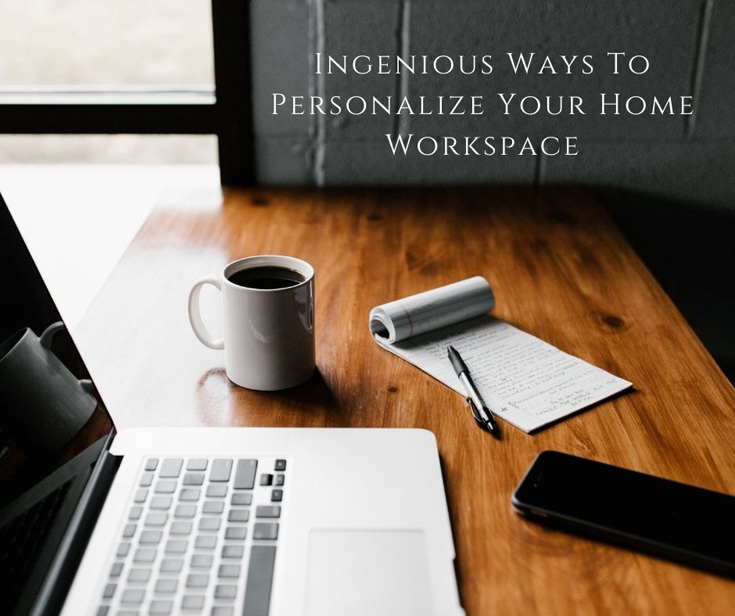 One of the biggest issues is that working from home can be incredibly dull, especially if your workspace lacks any kind of personality or vibrancy. Making your work area an enjoyable place to spend your working day is essential for boosting productivity and helping you remain focused. Here we'll explore some ingenious ways you can personalize your home workspace. 
Photos, photos everywhere
There's nothing more personal than all your favorite family moments. Whether you have pictures of your newborn on your desk or photos of that amazing three months you spent in Thailand plastered on your notice board, you can add the personal touch to your home office easily, with some beautiful photographs. You could even take it a step further and create your very own wall collage using custom shapes from hellocanvas. 
Using easy-to-stick adhesives, you won't have to drill or nail anything into your walls to create the desired effect. You simply stick and enjoy! There's nothing that will get you motivated more than the smiles of your loved ones or the thought of your next holiday adventure. 
Encourage health
Working from home can make anyone feel a little sluggish. So, encourage some health and prosperity to really inspire your office space. You could add some lush, green house plants to keep your work area looking fresh. Or even add something that promotes calm and serenity such as a Himalayan salt lamp that will help purify the air. You could try adding incense or a scented candle. Scents of jade, jasmine and lavender are all incredibly calming, just what you need whilst you work through all those emails.
Comfort is key
You don't have to put up with those rigid office chairs any longer! Whilst you work from home you can add a touch of your personality to your workspace by promoting comfort and contentment. Cushions to keep you comfortable, throws and blankets to place over your legs or shoulders to keep warm and even some little hand warmers to keep your fingers toasty as you type away. Just remember to maintain a good posture whilst working at your desk.
And finally, no matter what, remember to keep it professional!
Working from home gives you much more freedom, and you're able to decorate your working space as you wish – without disapproving looks from your colleagues! However, remember to keep your work area personal but professional. It's important to be able to separate your work life from your personal life as lines can become blurred whilst you work from home. Too much of a good thing could prove to be distracting and remember to focus on sitting ergonomically and keeping your work area as clean as possible.