The holiday season is about family and friends getting together, exchanging gifts and well-wishes, and feasting on home-cooked meals by the warmth of the fire. As wholesome and as wonderful as that sounds, hosting the celebrations can be overwhelming. The tasks to get your home holidayproof and guest-ready are plenty, on top of your domestic duties.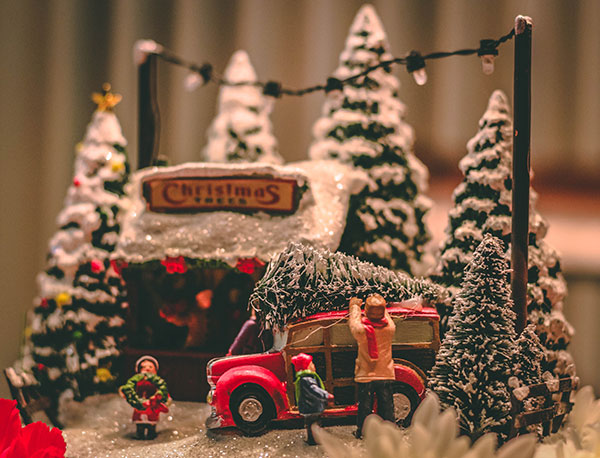 The list of things to do may be tall and daunting, but no stone should be left unturned. You don't want holiday emergencies to ruin the atmosphere. Plus, with everyone out of town or on holiday break, it can be difficult to find a professional to fix the problem ASAP. 
Take this as your checklist for holiday preparations at home.  
Check the Toilets
Undoubtedly, the toilets bear the brunt of the festivities. The chances of them clogging are also high with more than the usual people around. So inspect every single one in the house, run by their previous problems (like slow flushing and leaks), and apply corrective and contingency measures before the first guests arrive.
For example, consider buying a macerating pump, which can grind waste and handle discharge efficiently. You can purchase a unit as a replacement or as a stand-alone pump that you can connect to your toilet, sink, shower, bath, kitchen sink, and more. The macerating pump has a straightforward installation and may act like a garbage disposal (confirm this with the seller or dealer, of course).
Once you've treated your toilet problems, you can proceed to scrub them clean and new.
Clean the Drains
Like toilets, drains are potential sources of plumbing mishaps. They can also smell bad because of residue buildup, like food, soap scum, and hair. What you can do is to pour white vinegar and then baking soda and wait for 15 minutes. Pour boiling water into the drain afterward. The concoction will eliminate the odor and the buildup.  
In case of clogged drains, have these items ready:
Toilet plunger

Barbed drain cleaner

Gas- or water-powered cleaner

Biological cleaner
Put Your Kitchen Appliances in Order
Expect a flurry of activities around the kitchen with the appliances in constant demand.
Microwave oven: wipe its interior part, and clean its rotating tray. 

Oven: skip the self-cleaning feature for now, and focus on the top-burner elements. This is to ensure that the appliance won't malfunction during the holidays. 

Refrigerator: empty it first of contents, clean, discard, stack, and free up space for potential leftovers. 

Coffee maker: use vinegar to decalcify or remove mineral buildup in the reservoir. It's like brewing coffee, only that you are using vinegar and water in equal parts.   

Knives: sharpen knives, even the rusty ones,

using a whetstone

. 
If you have a garbage disposal, use a degreaser to eliminate grease and fat that can clog the drain line. Have the product regularly cleaned and checked for maintenance.
Increase Comfort in Your Bathrooms
Make sure your bathrooms can accommodate all guests, especially the elderly and those with mobility issues:
Install grab bars strategically.

Add a bath seat in the bathtub.

Place antislip or nonskid mats.

Replace dimmed bulbs with brighter yet eco-friendly lighting fixtures.

Furnish paper towel, hand soap, toothpaste, shampoo, lotion, and other bathroom supplies.
Tune Up Smoke Alarms 
Smoke alarms need regular cleaning and maintenance; particles and contaminants can build up and cause the devices not to go off or create a false alarm. So clean out the dust and dirt in and around the smoke alarm. Change the batteries at least once a year, preferably on an easy-to-remember date, like your birthday.
Notably, a standard smoke alarm may be unable to detect a smoldering fire, the kind that takes time to burst into flames. So as an added tip, check the type of smoke alarm that you have, and if possible, replace it with one that can detect both fast-moving and smoldering fires.  
Check Electrical Wiring 
Speaking of safety, check for any electrical hazards in the home. The National Fire Protection Association notes that 44 percent of Christmas-tree fires are due to electrical distribution or lighting equipment. It's in December or January that Christmas-tree fires predominantly occur.
So before you set up the old Christmas lights, ensure that they are damage-free, and replace them as needed. Buy lights with proper safety certifications. Avoid plugging more than three sets of Christmas lights into one extension cord. Also, tape any loose hanging strands to avoid trips and falls. 
Your effort and elbow grease will surely pay off as children and adults alike get to experience Christmas in your household. Don't forget the firewood!