Leggings are convenient, comfortable, and low-maintenance items that are great additions to anyone's wardrobe. But the fact is, they often get a bad rap for not looking as good or fitting as well as they actually should. If you've ever gone shopping for leggings, you might have encountered this problem yourself. Maybe the leggings you've bought thus far seem too tight or too loose for your body, and they aren't nearly as exciting to wear as your other bottoms.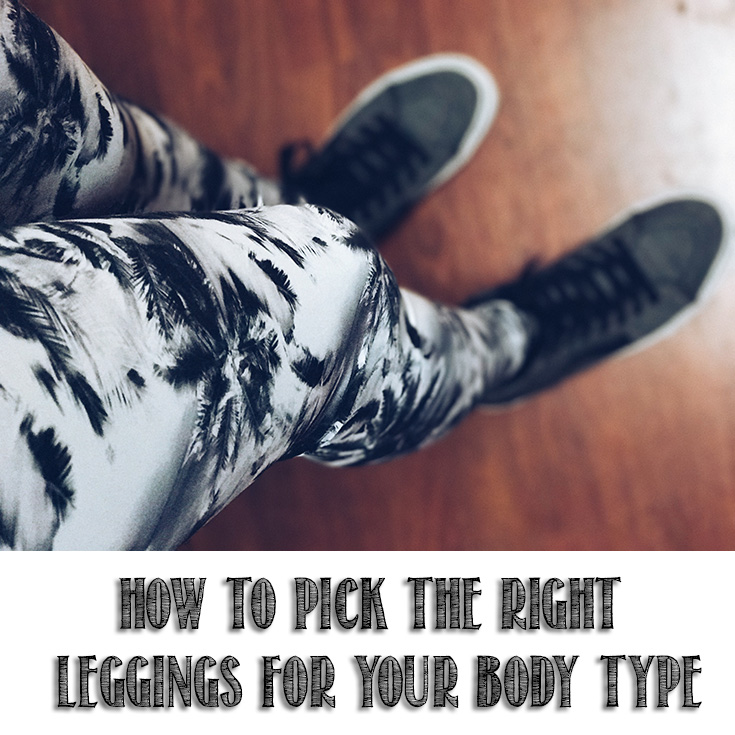 All the same, you shouldn't be too quick to rule out leggings as a lost cause. The perfect pair may be the exact opposite of what you've experienced: comfy instead of constricting or stylish instead of boring and passé. It all depends on matching your leggings exactly to your body type. When you're looking for leggings, get some that look natural and that fit in seamlessly with your favorite outfits. To that end, below are five tips for scoring the right leggings for your body type: 
Get Your Measurements
One common misconception is that leggings are one-size-fits-all. But even if they're more elastic, leggings should be fitted exactly like pants. You should always base your choice of leggings on how closely they align with your actual measurements. This will bring you closer to buying the right pair, as opposed to spending your money on something too loose or too tight. 
Before you start shopping, get your measurements for the lower half of your body. Write them down or save them on your smartphone, and have them ready when you're browsing for leggings. Fit the leggings in person, or find a size guide on the seller's website, before you make the final decision.   
Choose Leggings That Flatter Your Natural Body Shape
Leggings come in different styles, and some may be more flattering to your body than others. For example, if you want to achieve a more sculpted look for your upper body, a pair of high-waist shaping leggings will do the trick. If your build is on the petite side and you want to look taller, it's good to buy calf-length leggings. These may be better for you than full ankle-length leggings, since overly long pant legs could draw unwanted attention to your height.
If you want to visualize how you'll look in different types of leggings, you can always search for pictures online. Make a "look book" for yourself and shop for pairs that seem most similar to the ones you like. 
Go for Wide Waistbands
Too many shoppers think that leggings are supposed to be constricting by default. On the contrary, a good set of leggings will prevent you from feeling pained or out of breath. The trick is to look for a pair that sports a wide-enough waistband. This is what allows your leggings to fit snugly around your stomach and hips.
Though the goal is to find leggings with a wide waistband, don't get the type that's wide enough to be loose. Otherwise, you might be on the receiving end of a wardrobe malfunction.
Mind the Cut of Your Leggings
Another factor to consider when shopping for leggings is the cut of the pant leg. When it comes to styles and cuts, leggings are just as diverse as pants. You could go for the ordinary kind that ends at the ankle, the knee-length kind, or the Capri kind with slits at the end.
When deciding on which style of leggings to get, think about what you'll use the leggings for and how good they'll look while you're using them for that purpose. Calf-length sports leggings will look great on you at the gym, and they'll also afford you the freedom of movement you need. Boot-cut leggings will look awesome with your favorite pair of high-top shoes, scoring you the perfect outfit for a night out.
Pay Attention to Color, Fabric, and Print
The last factors you should pay attention to are the color, fabric, and print of your leggings. These are the elements that will add texture and contrast to the rest of your outfit. It's good to try out different fabric types, color shades, or patterns on your leggings. You'll discover that certain styles will seem more flattering on you than others.
If you want to achieve a slimming effect on your legs, try wearing solid-colored or denim leggings in dark hues. In contrast, if you'd like to highlight your natural curves, go for louder and bolder prints in bright colors. The fun lies in choosing as well as in mixing and matching your looks.
One person's idea of the perfect pair of leggings can be very different from another's. What's important is finding the type that looks good and feels good on you. Don't forget the pointers listed above when shopping for a new pair or two!