Acting is a glamorous job that appeals to kids and adults alike.  Although there are billions of different ways an actor can work, from theater to film to voice acting, the important thing that will help your child succeed is to stick to one or two until they hit it big.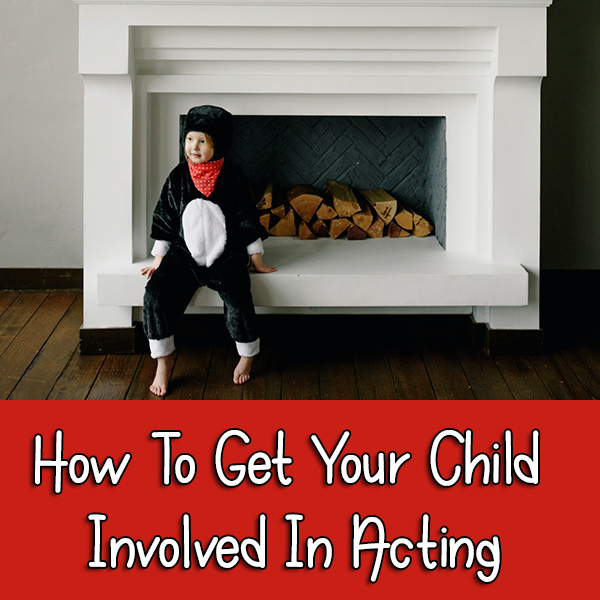 These are some of the best ways to get your child into acting, and hopefully noticed, and why it matters. 
Ensure This is What Your Child Wants
The most important thing you can do when getting your child ready for this career is to ensure that it's something your child wants.  If this is their dream, and it excites them, and you talk to them about it, and it's not something someone else is pushing on them, go for it.
Acting takes a lot of drive and perseverance, and if a child isn't truly interested in it, this job can be incredibly draining.
Participate in School and Local Theater
One of the best ways to hone child actors' skills is to have them participate in local theater.  This allows them to improve, learn to act against others, and figure out what works for them.
Over time they can improve and learn new things that they wouldn't have otherwise tried.  This can be great for their ego while simultaneously giving them an acting credit and showing off their abilities to an audience.
Seek Out Local Casting Calls
Casting calls in any area should be vetted as thoroughly as possible by you.  Will anyone else be around?  What type of production is this?  Are they getting paid?  Pay attention to each of these questions with every single casting call you visit in your area.  
Even if you live in Hollywood, you must think about your child's safety above all else.  Although you can apply for roles that don't pay anything, paid positions are fairer to your child.
Make Unique Content On Your Own
There's a lot of room for child actors online!  From the Wild West that is Tik Tok, to YouTube, which is trying to become more family-friendly in recent years, if your child wants to practice acting, these platforms are great for it. 
Create unique content that shows off your child's skills and encourages people to follow or support them in their career goals.  This could be a funny skit series, your child singing their favorite musical tunes, or anything else that can feel organic and fun.
It's important to keep in mind that people can tell when someone is trying too hard, so make sure that your child is enjoying themselves and that this is something they love doing.
Your Child's Dreams Can Come True at Any Moment
 If your child wants to become a famous performer, it can happen at any moment.  Actors get discovered every day, at any age, so starting earlier gives them a great chance at succeeding.
Follow some of these tips to help your child become a star sooner, and as long as you're supportive and understanding with them: they'll never feel like they've failed!