For many couples divorce is not the end but the beginning of new life where they learn new ways to relate to each other. These are parents in divorce who do everything to guarantee kids less suffering after marriage termination and that their best interests are satisfied. This can be achieved with parenting plan new relationships and efficient cooperation.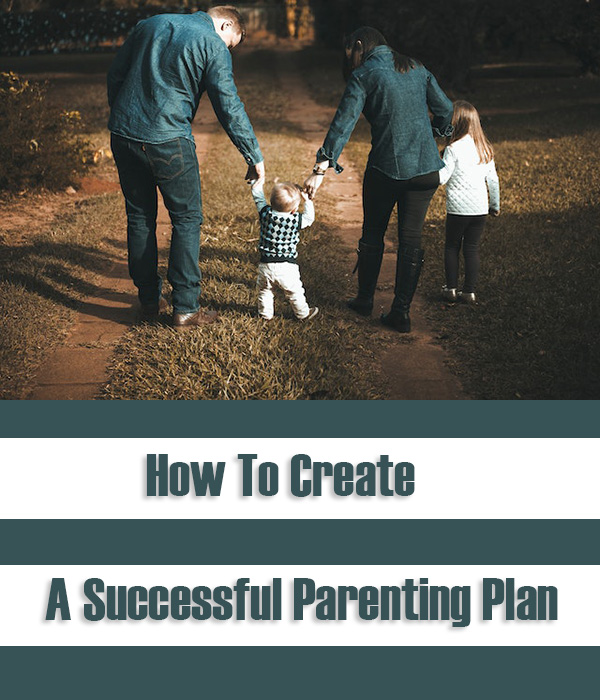 Discover the best ways to nurture positive parenting by creating a successful parenting plan, and cope with post-divorce relationships with children without turbulence. 
Include All the Necessary Issues in Your Plan
When dealing with online divorce in Georgia you may be proposed with parenting-plan-ready forms to fill out. If not or you don't like it, you may come up with your own co-parenting agreement after discussing the main issues with your ex. Here are the points, you'd better not miss when creating your plan: 
Medical and healthcare – include details on medical insurance, the person responsible for medical and dental appointments and payments, and discuss any specific medical care your kid may need. 
Education and extracurricular activities – make school-related decisions and share duties, agree on school and extracurricular activities expenses and permissions.
Exchanges – discuss who, how, and when will transfer the kids between households, and think of possible force-majeure, too. 
Parenting guidelines – dwell on kids' routines, schedules, bedtime, diet, discipline, and more. Mind, that using a similar approach to nurturing your kids will let them feel safe and steady in life. 
Child and parent relationships – think of how you can communicate with the kids when they are away, how not to involve them in adult issues, and how to maintain strong relationships.
Childcare – think of who and how can take care of the child when any of the parents are unavailable. 
Traveling and relocating with the child – discuss the possibility of traveling or changing residence with your kid and the changes that will follow.
Child support and financial information – list all the custody-related income and expenses and distribute them equitably so that both parents are financially stable and the kids have their needs and wishes covered. 
As long as you manage to agree on all the details of co-parenting and follow your agreement, you will avoid any connected hassle and guarantee the wellness of your kids after divorce. Mind that the relevant professional may help you optimize the process and reach success in the end.
No perfect co parenting plan will ever work unless you are ready for efficient cooperation. Remember that you come together not to distribute the power over your kids but to unite your enthusiasm and guarantee their wellness. Choose scenarios that satisfy your children's needs and interests and meet the comfort and expectations of both of you. Then your plan will be the best suitable and easy to implement and deliver hassle-free kids-parents relationships. 
Prioritize Your lids' Best Interests
If you are at a loss for what to select for your children when you and your partner have opposite views on any point of the co-parenting plan, mind prioritizing your child's interests. If they are old enough, you can even involve them in the discussion to a sensible extent.
 If you struggle to reach compromise even if you love your children much and wish them the best, child custody mediation is a recommended option. Under the guidance of relevant specialists, it will be easier for you to understand what step to take next for everyone to benefit from the situation, primarily your kids. 
Whether you need someone to glance at your parallel parenting plan template, babysit your children when you go to the dentist, or talk your heart out to in the tough times, you'd better get trustworthy people to rely on. Your close friends and relatives may become a perfect support team in the difficult times of single parenting and co-parenting. Even with a little help, occasional advice, or sheer presence, they may help the process to go smoother so that you deal with everything on your own. 
Another successful secret of efficient co-parenting is not to rush the events. Whether introducing new parenting rule, awaiting positive reaction to your effort and innovation, inviting new people in your family life, you don't need to expect things work perfectly here and now. Instead, give everyone time to adjust. Your ex, your kids, and even you still need time and space to digest new status and lifestyle. This will give everyone the power and desire to commit to a better life after divorce. 
Cooperate with Relevant Specialists
You are not super powerful and cannot handle everything on your own even if you wish. Apart from a reliable support team, you may need expert advice and a hand of help. The relevant specialists will grant you with sample parallel parenting plan, and help to customize and implement it to guarantee a comfortable and happy life after divorce for your kids and their parents.