Australia is home to the world's leading childcare and early learning centres. Over the past few decades, the country has become a hub for early childhood education and care centres, providing a high-quality and safe environment for children to learn and grow. The Australian government has invested heavily in developing childcare and early learning centres, ensuring that all children have access to quality education and care. Child care centres range from small, family-run operations to larger, more corporate-style centres. These centres are subject to strict government regulations, ensuring that all children receive the best care and education.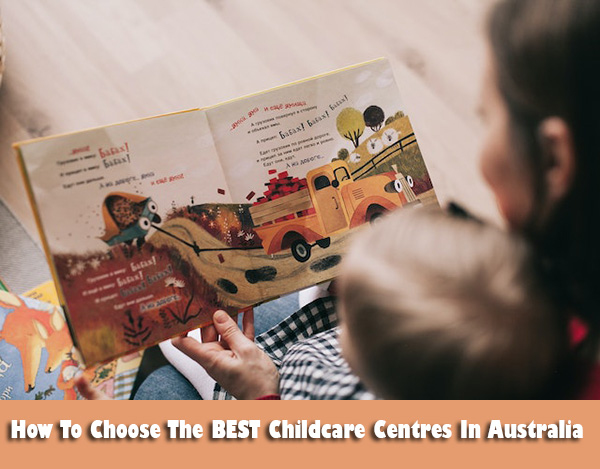 Australia's leading child care and early learning centres offer a range of services, such as early learning, school readiness programs, and after-school care. Many centres also provide a range of extracurricular activities, such as music and art classes. When choosing a childcare centre, it is essential to research the centre and ensure it meets the government's standards. It is also important to look at staff qualifications, facilities, and programs. There are a few different factors to check as well:
Factors to consider while choosing childcare centres 
Choosing a childcare centre for a child can be challenging for any parent. It is crucial to select the right childcare centre for the child as it will significantly impact their development and growth. Given below are some important factors to consider while choosing a childcare centre: 
Reputation and Quality of Care: 
Australia's leading child care and early learning centres have a reputation for providing excellent care and a safe, nurturing environment for children. Choosing a centre that is well respected in the community and known for its high standards is important. Check out their accreditation status, the qualifications of their staff, and the services they provide.
Location and cost: 
When choosing a childcare centre, you must ensure it is conveniently located. Consider the distance from your home and workplace, access to public transport, and proximity to other important amenities such as schools and parks. The cost of childcare is an important consideration. It depends on the type of care you require, the qualifications of the staff, and the services provided. Check out the fees and check whether any government subsidies are available.
Programs and Activities: 
Children need stimulation and variety. Check out the programs and activities and ensure they are appropriate for your child's age and interests. A good childcare centre should provide nutritious and well-balanced meals. Ask about the types of food served and ensure that they meet your child's nutritional needs. 
Safety and flexibility: 
Safety should be a top priority. Ask the centre about their safety policies and procedures and check if they have a security system. Find out if the centre offers flexible options such as extended hours, part-time care, and additional services. This can be beneficial for busy families. 
Parent Involvement and communication:
A good childcare centre will encourage parent involvement and participation in activities and events. Good communication is essential for a thriving childcare centre. Ask about the centre's policies for communicating with parents and make sure that you are comfortable with the way that information is shared.
Conclusion
Choosing the best childcare centre in Australia can be a daunting task. But with the proper research and understanding of what you want and need, you can be confident in finding the best childcare centre for your child. It is important to evaluate the options thoroughly and search for the best childcare and early learning centres in Australia that can offer your child superior care and education. Taking the time to do this will ensure that your child has a safe and secure environment that will help them learn and grow.