Having a car may be essential for your family to be able to accomplish their goals. This might involve going to work, getting the kids to school, and even going on some great vacations together. However, you might want to think of a few ways that you can be a bit smarter as a driver. This may involve what you do while on the road, as well as some of the things you do behind the scenes to maintain your car.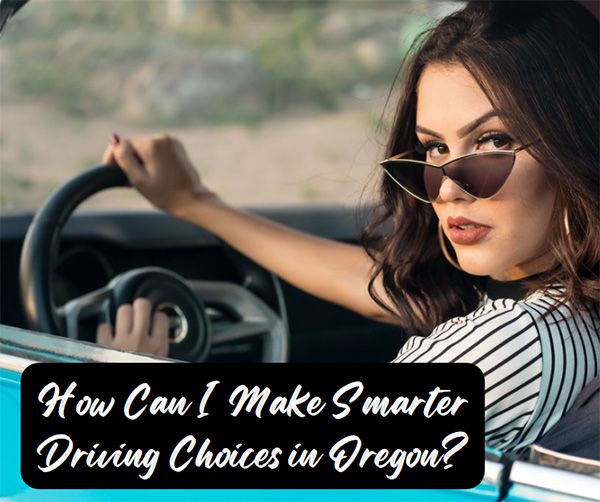 Taking out car insurance in Oregon can be both a requirement and a sensible thing to do. While this might not help to prevent accidents from occurring, it could help greatly with the cost of any repairs or medical bills that result from an incident. A general liability policy should help others involved in the incident. If you'd like something that will also benefit yourself, and anyone traveling within your vehicle, you might want to think about upgrading to a comprehensive policy. Depending on your policy, it might also cover some of the legal fees that can accrue from such situations. Even with insurance in place, you may also want to think about how you can drive in a way that reduces the chance of you being involved in a collision.
There may be times that it is not appropriate, or acceptable, for you to use your car. While many people are aware that they should obey the drink-drive limits that are in place in Oregon there are other factors that require some thought. 
The use of illicit drugs may stop a person from getting behind the wheel of a car, yet some prescribed medications could also inhibit your ability to drive safely. If this is the case, you may want to consider utilizing some of the public or private hire transport options available, such as the TriMet. Making plans regarding who, if anyone, is driving, as well as how you plan on getting home after indulging in alcohol, could make a big difference.
As with many places, there are some roads and highways in Oregon that may be classed as more hazardous than others. If you can help it, you may want to try and avoid these roads to reduce the likelihood of an incident. These accidents might not always be due to your driving, or that of others around you. Sometimes, the natural landscape can also pose its own risks. This could especially be the case on cliffside roads that may often be found in coastal areas. 
While finding other routes might be a better idea if you do find yourself on one of these roads you may want to make sure that you are fully alert, and paying attention to your surroundings.
Becoming a smarter driver can involve finding ways to make each journey less risky and more compliant. On top of this, you might also be able to look into different ways to save money, which can benefit your family.