While most people shy away from thinking of their deaths, it is a topic each of us must pay attention to at least once in our lives. We do this for our loved ones to avoid leaving them with confusion and even bills to pay. We also do it for ourselves to express our last wishes. For example, most people prefer either burial or cremation.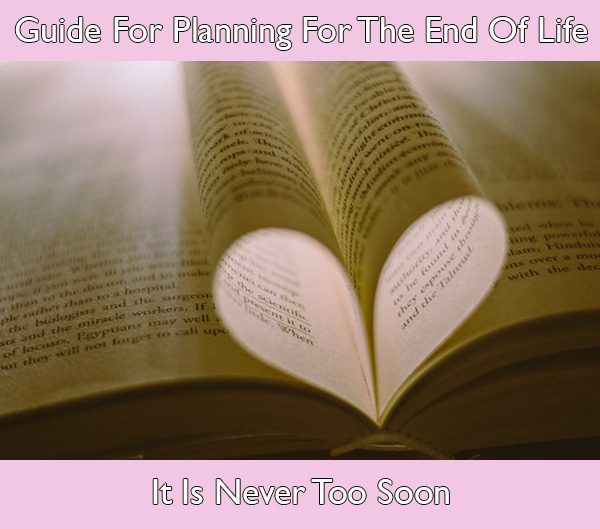 Three principal areas need to be addressed in an end-of-life plan. These are your last will and testament, funeral arrangements, and determining the future of your possessions. This guide will show you what is needed. 
Last Will and Testament
Your first duty is to elect an executor of your estate. This person will interpret your last will and testament and carry out your wishes. When choosing an executor, a lot of thought must go into selecting the right person. You have the option of choosing a family member, an accounting or law firm, or co-executors. It is important to decide if you trust strangers to execute your last wishes accurately. Is there a loved one who will be suitable? Consider the responsibilities of this appointment with the proposed candidate(s) before committing them to it.
If you have vast assets, you will need to involve a legal team. This could be investment portfolios, property, and other assets like yachts. A smaller estate can be wrapped up relatively easily by a family member standing in as your executor. This person will have to pay your debts, distribute your property, and deal with winding up your estate.
You also need to specify your final wishes in your last will and testament. This includes whether you are to be cremated or buried, service preferences, and whether your organs must be donated. Additionally, you need to state a 'do not resuscitate' order if that is your choice. The latter must be produced by a medical doctor. It only covers CPR so if you have other medical wishes, these need to be included too.
Give careful thought to a guardian for minor children.
Funeral Arrangements
Your loved ones cannot be sure of your wishes for your funeral service unless you record them in your last will and testament. You need to choose between burial and cremation. If you live in Texas, for example, a local cremation service Arlington TX can take care of all the details for your loved ones. You should specify if there is a service provider such as this cremation service in Arlington you want to use to ensure that your wishes are taken seriously and handled professionally.
There may be special songs you want to be played at your funeral or wake. Some people want a religious service and others state that such elements must not be included. What matters to you? If you have strong feelings about your funeral service, you need to put them in writing. 
Detailing Possessions
Draw up an inventory of all your possessions. These include financial ones, property, jewelry, furniture, vehicles, etc. However, you need to go through your personal documents and portfolios to list things such as poetry you want to leave to your children. Determine who will provide a home for your pets.
This guide will help you take care of the important business of end-of-life planning quickly so that you can get back to living.