There is always a reason to appreciate a special man in your life. Put in the work and get him something meaningful this year. Whether you're shopping for your father-in-law, husband, brother or best friend, you're sure to find something he'll enjoy on this list.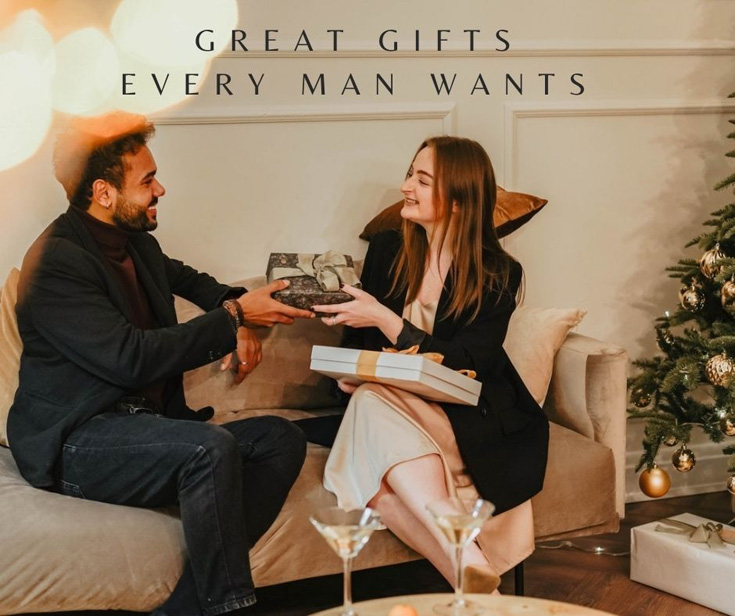 Fashion
There are certain staples that every man needs in his wardrobe. The first being a watch. If you're purchasing a gift for someone truly special, you don't want to purchase any old watch. Every man should have a beautifully crafted watch for all kinds of occasions. Check out Victorinox Swiss Army Watch prices to find the best deals on a timeless watch.
Tired of telling him his socks and tie don't match? Think about getting him a tie, pocket square and socks gift set. This will help take away the stress of getting ready for a big event and give him the boost of confidence he needs.
Another fashion essential is a luxurious pair of sunglasses. Whether he spends his days relaxing on a sailboat or driving down the coast, sunglasses are a necessity. Some websites allow you to upload a photo and virtually try on sunglasses. This will help you choose the best sunglasses for his features.
Grooming
Some men hardly put an effort into purchasing skin care and grooming products for themselves. Help him take care of himself by finding the best products for his needs. If the man in your life sports facial hair, he most likely has some kind of grooming routine. Take that routine up a notch with a natural beard oil. Say goodbye to rough, scratchy beards. Beard oil is designed to hydrate and nourish facial hair and skin to keep his beard looking healthy and full. 
If he loves his facial hair, he is also going to need a proper razor or shaver. Don't know which one to get? Razors are best for a close shave and clean lines. Shaving with an electric razor is a much faster process as it doesn't require as much precision. Most men have a preferred method, so it's best to know what he likes before purchasing a new set.
Quality body soap is a crucial part of any self-care routine. If he uses his shampoo as body wash, you definitely need to step in to help. It's time he take care of his skin with a cleansing bar soap. Whether he likes a strong musk or clean citrus scent, there are plenty of options to help him look and smell his best.
Other Necessities
Whether the man in your life is an avid writer or a busy executive, he needs a pen that will stand the test of time. What kind of pen does he need? If he takes his time writing each letter, consider investing in a fountain pen, which is great for a smooth writing experience. A rollerball pen is a good choice for stacks of paperwork because of its consistent ink flow and distinct lines. Consider getting the pen engraved with his favorite quotation for a special touch.
After a long day of work, sitting down with a glass of whiskey is one of the finer things in life. However, did you know that there are whiskey glasses designed for the optimal drink? Unlock the subtle flavors and aromas by finding him the perfect glass for his preferred drink.
If he hasn't already invested in wireless headphones, this is another great gift option. Wireless headphones are great for exercising and working on the go. Every man needs a pair of these and will put them to good use.
Make your gift last longer by purchasing a subscription box for his favorite things. There are monthly subscription boxes for coffee, hot sauce, wine and almost anything in between. You're bound to find something for the man in your life. If your man loves beef jerky or bacon you will want to check out ManlyManCo.com. They have some awesome gifts like beef jerky flowers and bacon roses that would make for a fun surprise. 
While purchasing a gift card is a sure way to make sure he gets what he wants, it's not personal. Pick out a personal gift and show him that you care. Whatever you decide to get him, make sure it's something he'll use. Don't be shy. If you need to, ask him questions about what his current interests are and what he really needs. He will appreciate the work you put in to make him feel special.