Planning a successful party for your kid is no easy task. You have to order the tastiest chocolate cake, choose the most colorful decorations, find the correct addresses for the invitations, and so much more. But most importantly, you will have to find the best way to entertain your pretentious little guests.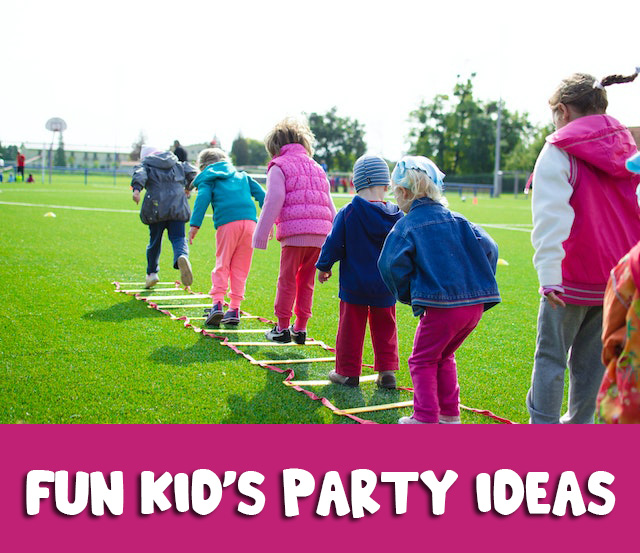 There are plenty of fun-tested activities you can choose from. Between the classical musical chairs, treasure hunts, t-shirt printing, and balloon fights, your child is guaranteed to get a significant dose of fun. Children enjoy stimulating their creativity, so don't forget the coloring crayons and paints!
Share these precious moments with your little ones, and be prepared to clean a mess after the party. But in the end, seeing your child's happy face makes it all worth it. With a little inspiration, the party might be fun for the adults as well. Here are a few pointers that can make your party the envy of the neighborhood. 
Go for that Hidden Treasure!
Nobody forgets an epic treasure hunt. Although it is very entertaining for the children, organizing it can give the parents a headache. You will have to make up an adventurous story, come up with clues that children can understand, draw an authentic treasure map, and, most importantly, choose a worthy prize. So bring your notebook to the table and create a foolproof plan first.
A good idea is to encourage the kids to be a team. Some activities you can introduce in the clues are singing nursery rhymes, saying the alphabet backward, doing a funny crab walk, or creating a short poem together. It will bring many smiles to the children's faces, but it will also be a good laugh for the parents. 
Style Your Own T-shirt
It's essential to nurture the creative side of your children. If you want to take your party to the next level, give your kids the opportunity to design their own t-shirts. You can choose different cool designs and patterns and print them on white t-shirts. If you are planning a theme party, you can even match them to the theme. 
After, gather all the paints, fabric crayons, glue, and beads and give your child's imagination free rein. Not only will it be a great way to express their creativity, but it will also make a great token for a good childhood memory. Don't forget to get some adult-sized t-shirts so you can join the fun!
Take Some Action with a Sack Race
Children are full of energy and need plenty of activities to tire them down. A sack race is a perfect activity to stimulate children's appetite right before eating a delicious meal. To organize this game, it is mandatory to have a wide, open area and a few burlap sacks at hand. Mark a turning point by using a cone and lay down the rules.
The best part of this game is that you can enjoy it together, with children and parents. You can split the group into teams. You might go for children versus parents, or even better, mix it up! You must jump your way up to the marker and return to let your team members take their turn. Be your child's teammate and win the race.