Having a new baby is a magical time for many families. From finding out you are expecting, learning the gender of your new addition, feeling them kick and move around for the first time, to finally getting to hold your bundle of joy, each milestone along the way will become a beautiful memory and celebration of the new life coming. Finding out the gender of your baby is a time of great anticipation. With the new trend of gender reveal parties, we now gather friends and family to celebrate as you learn together if you will have a boy or girl. A gender reveal party is the perfect time to show your creative side, and some of the most common ideas are cutting a cake to find a blue or pink center or opening a box filled with colored balloons. Here are some other ideas that allow the whole family to get involved: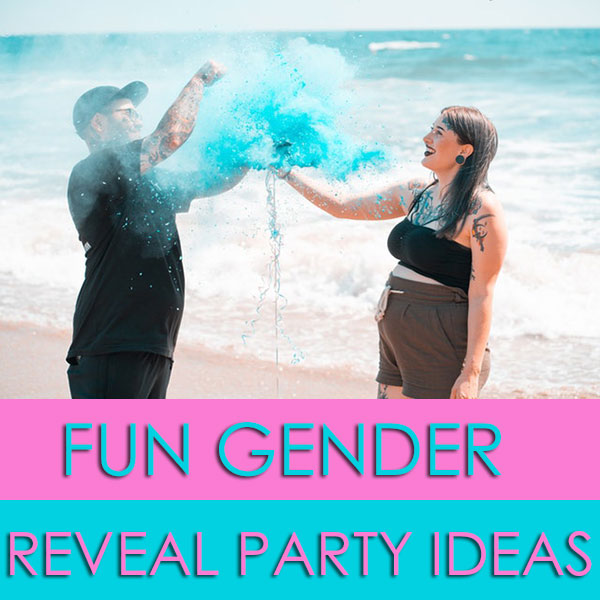 Paint. There are many different ways to use paint in your celebration. Paint is also very photogenic so this could be a great way to include your friends or long distance relatives on social media as well. Some paint filled water balloons or water guns will make a splash of excitement. If you already have children, this is also a great way to get them involved.  It would be a blast to have a little one throw water balloons at mom or dad to find out if they are having a little brother or sister. It is adorable to get the children involved.
Colored smoke tires. This idea is a great one if you have a spouse or loved one involved who loves cars. These special attachments are filled with non toxic powder and simply washes away with water. You could have multiple cars ready to go if you are having twins! These tires release a cloud of pink or blue into the air for you and all of your guests to see when you do your gender reveal burnout. It's a unique way to create some excitement around the bundle of joy soon to arrive!
Gender reveal baseball. Baseball is America's favorite pastime and a tradition in many families. If you grew up with a favorite team this will be perfect for you. These baseballs are full of colored confetti or powder and burst open once they are hit.
Pinata. Having a candy filled pinata is a great addition to any party. There are different fillings out there to use. The options are endless from colored paper, confetti, or colored candies of blue or pink. This is a great activity to get everyone involved. You can also challenge the soon to be grandparents or cousins to see who can hit the pinata and reveal the gender.
From a small group to a large family get together these parties are sure to be a great time. It is important to choose a gender reveal event that will reflect your personality. There are lots of ideas out there from paint, colored smoke tires, gender reveal baseballs, to colorful pinatas and many more. Make sure to get everyone involved, as this is a joyous time of your life and should be celebrated!