Fashion has always been a place for women to build excellent careers. The following four women have risen to incredible positions in their companies, and are leading fashion forward. From powerful CEOs to huge names in fashion design, there's a lot you can learn about fashion from its most successful women.
Susan Itzkowitz for Marc Fisher Footwear
Susan Itzkowitz from Marc Fisher presides as president of the footwear company. Marc Fisher is a leading footwear company in the U.S., and is a manufacturer for brands such as Tommy Hilfiger and GUESS. In the highly-competitive fashion footwear world, Susan has built a reputation as an intelligent businesswoman.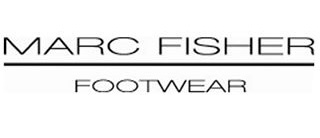 Susan Itzkowitz executive, a woman who (for more than 20 years) "has brought innovative concepts and expertise as well as helping to lead the continued growth of the Marc Fisher Footwear brand." She commands a successful enterprise, and has innovation and creativity, the necessary components for a female CEO or president. As president of Nine West Group, she showed that hard work and dedication could land her at the top of not one, but two internationally recognized shoe brands.
Tory Burch for Tory Burch
Tory Burch is a real role model, and the perfect example of a woman who is empowered and making a difference. She's a fashion designer, chairman, and CEO for Tory Burch LLC. She's received countless fashion awards, including the coveted rising star award from the Fashion Group International.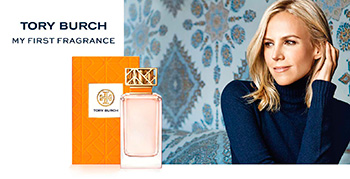 She's worth 1 billion dollars, making her one of the country's riches women, according to Forbes. Her real worth doesn't come from her pocketbook; however, it comes from her generous and creative spirit. She's known for her philanthropic endeavors, including rallying support for female empowerment and the prevention of breast cancer. With the expansion of her business and her generosity, this is one rising star that will continue to rise for the long-term.
Alison Loehnis for Net-A-Porter Group
America-born Alison Loehnis is the president of the British luxury realtor, The Net-A-Porter Group. She's worked for some household name fashion brands, including Walt Disney and Louis Vuitton (LVMH). She's an intelligent business woman, and a highly-motivated fashion icon.
Having seen over the management and eventual launch of Luxury Designer Fashion, Alison is highly influential in the fashion-luxury business. In an interview with The Outlet, Alison gave this piece of advice to young women hopeful to enter the fashion business, "My word of advice would be to stick to your guns, pursue what it is that you want to do." It's clear Alison Loehnis follows her own advice.
Balbina Wong for ImagineX
A self-made woman, Balbina Wong began her career as a salesgirl in Singapore. Her wit and incredible intelligence quickly moved her up the corporate ladder until she eventually founded the Hong-Kong luxury group, ImagineX. Her career has spanned 50 years, and she's an inspiration to women in China, as well as the rest of the world.
Balbina is a pioneer of luxury brands in China, and she brought some of the US's most famous brands to the Chinese buying public. These brands include Marc Jacobs and Prada. She's currently the CEO of ImagineX, and Business of Fashion had this to say about her abilities as a business woman: "Wong's combination of vision, business acumen, and a talent for guanxi (translates roughly to relationships) have paid off handsomely for the brands she has brought to China."
The world of high-fashion is fast-paced. It's full of competition and ambition, but it's not a man's world as many fields of businesses are. Among all the ferocity of the business, comparable to Wall Street, these women are shining examples of hard work, generosity, and creativity.