One of the most popular holidays that people gather for is the Fourth Of July! This is a day that we celebrate our independence which usually includes lots of fireworks, family, friends and FOOD! Many choose to grill outdoors, some keep the party inside, but a party isn't a party without the food! Below you will find foods you will want to make on the Fourth Of July to make it memorable. You will also find tips for having a SAFE Fourth Of July too!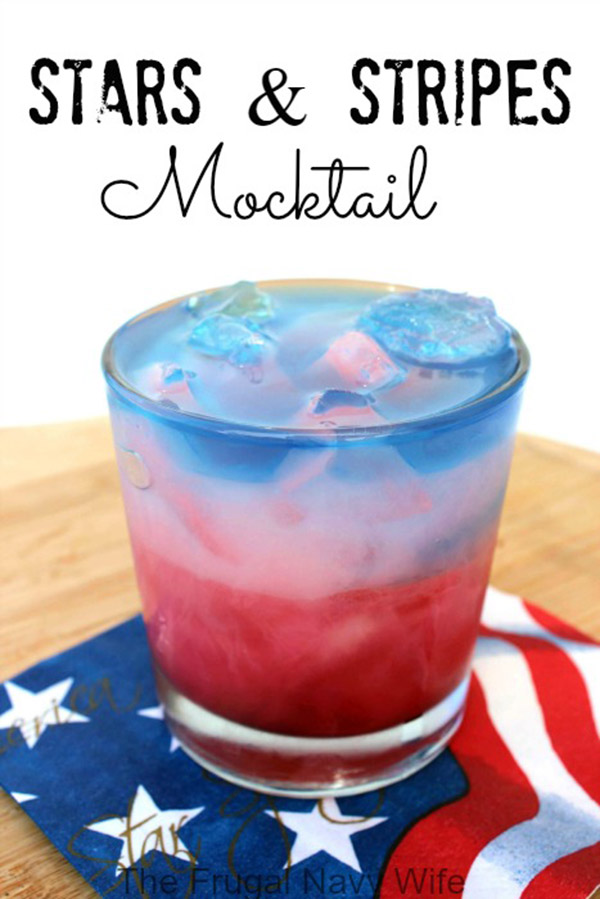 Stars & Stripes Mocktails
Refreshing beverages are a must, especially if you are hosting a gathering outdoors because any day in July usually includes heat.  These Stars & Stripes Mocktails are pretty and made with cranapple juice, pina colada and some Gatorade.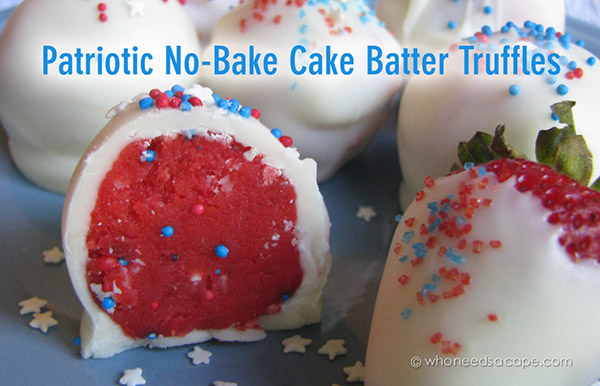 Patriotic No-Bake Cake Batter Truffles
Bite sized treats that are sweet are sure to be a big hit at any party where there is food. These Patriotic No-Bake Cake Batter Truffles are both yummy and easy to make. You could also get creative with the cake batter flavoring and sprinkles.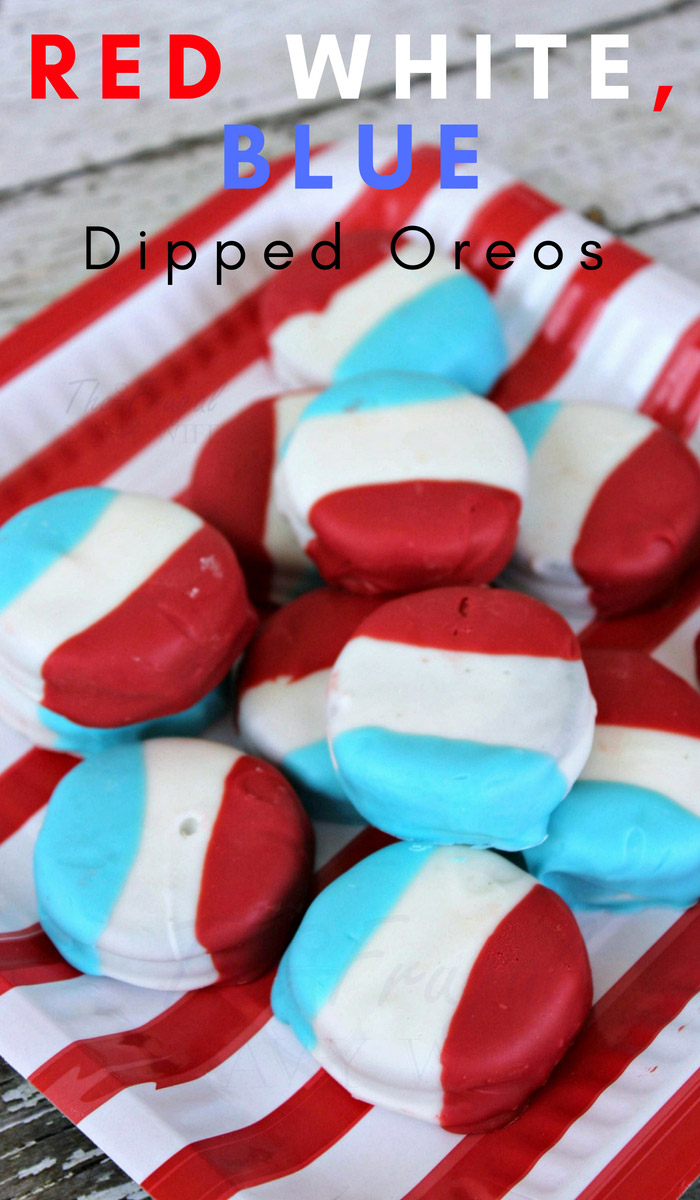 Red White & Blue Dipped OREOS
What party is a party without some OREO cookies? While OREOS usually will have holiday inspired cookies in the cookie isle, you can have some fun and maybe impress your guests with these tri-colored Red White & Blue Dipped OREOS that can be fun to make.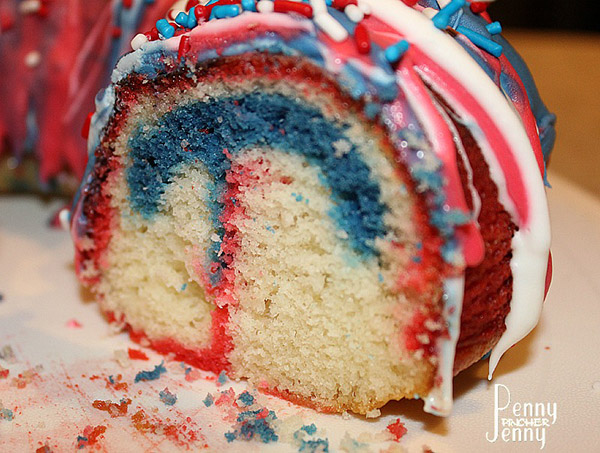 Firework Bundt Cake
Bundt cakes are always popular at parties and BBQ's. For this Firework Bundt Cake you will need a cake box mix, a bundt cake pan, food coloring, frosting and some sprinkles.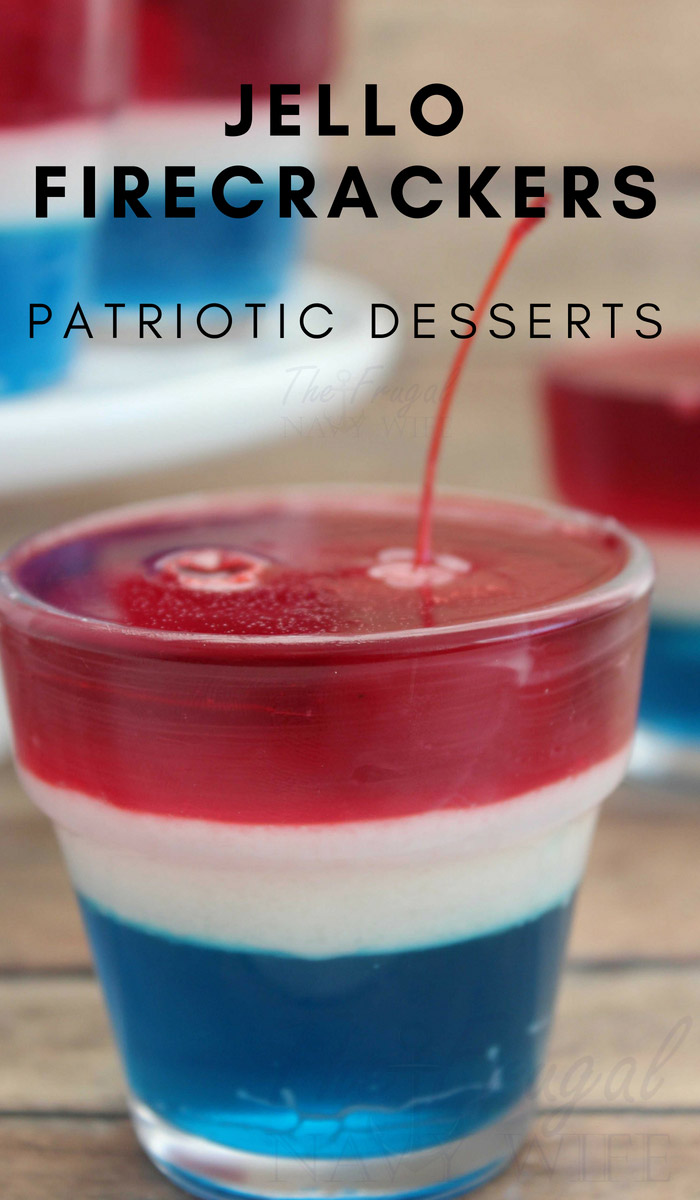 Easy Jello Firecrackers
If you are a fan of Jello you are going to want to make these fun and Easy Jello Firecrackers!  These are tri-colored with red, white and blue jello and topped with a maraschino cherry.  This might be a fun recipe to make with the kids too!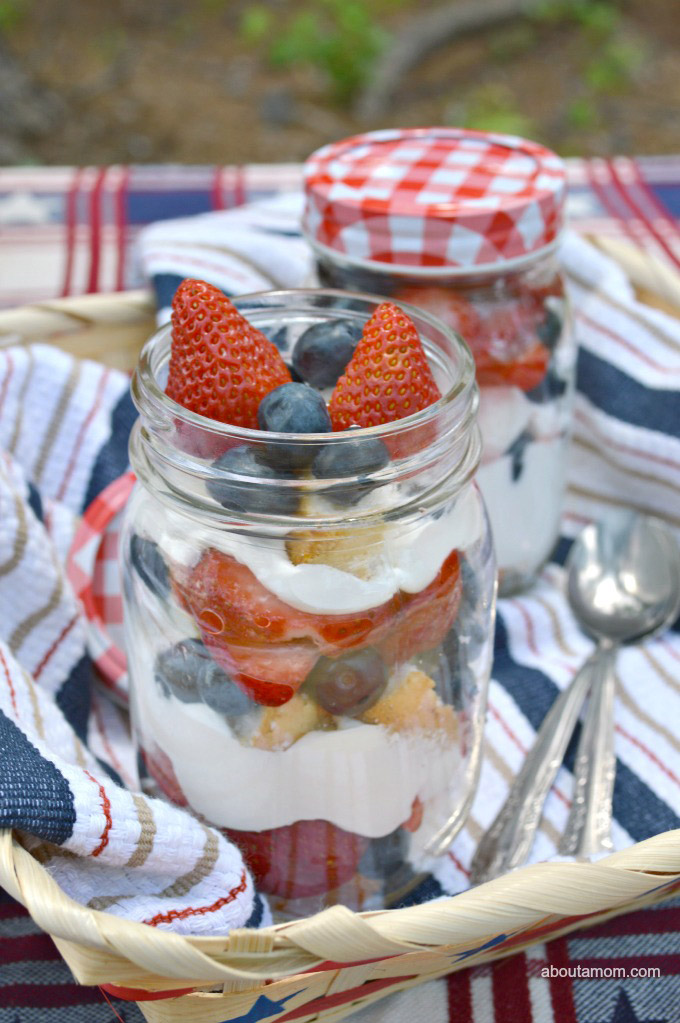 Picture Perfect Patriotic Berry Trifle
One thing you should always serve at a bbq is fruit! This Picture Perfect Patriotic Berry Trifle includes strawberries and blueberries with Angel Food Cake and Cool Whip! Not only does this dessert sound delicious, the fruit makes it sound a little refreshing too!

Vanilla Firecracker Cupcakes
These cupcakes are super CUTE and perfect for the 4th of July! These Vanilla Firecracker Cupcakes are tasty and will impress your guests!
These are just some of ideas Fourth Of July themed recipes I thought would make a great addition to any event that you may be hosting for the holiday. If you don't want to cook there is always the option of ordering pizza. Companies like Papa Johns will be waiting by the phone ready to bring you food for you and your guests.
Here are some tips for having a SAFE Fourth Of July:
Do NOT ever try to disassemble or  try to make your own fireworks
Only light your fireworks on the ground and in areas that are dry and
Consider ear protection, especially for little ones not used to loud noises
Do not purchase illegal fireworks
Hire a lifeguard if you are having a pool party or celebrating at the lake/river