Most mothers will say that being a mom is their favorite title. However, it's a title that comes with a lot of chaos. This often leaves very little time for a mom to think about what she's wearing.  Fortunately, there are many easy to throw on pieces that can help a busy mom feel stylish and comfortable in minutes.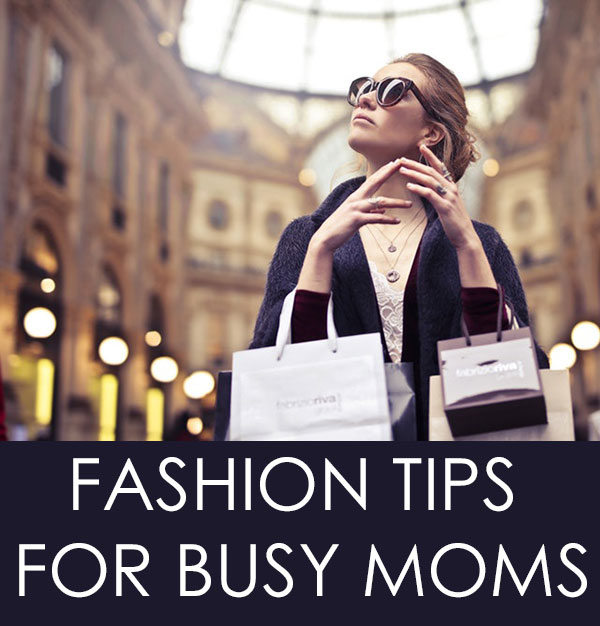 Jean-Like Leggings
Leggings that look like denim have become a very popular wardrobe must have for women of all ages. These stylish leggings give the appearance of wearing a nice, well-fitting pair of jeans with the comfort of wearing your favorite pair of leggings. Pair jeggings with your favorite tee for an easy and stylish day to day outfit or dress them up with jacket and heels for a happy hour with the girls. 
Cardigans
A cardigan is another piece of trendy yet comfortable apparel. Cardigans are a combination of a sweater and a jacket. They are often made of a soft knitted material that makes them feel soft against the skin. Cardigans usually open in the front and may have buttons or a zipper. A cardigan is perfect for pairing with a t-shirt, tank top, or blouse over leggings or jeans.
Shift Dresses
Shift dresses are a must have for every woman. These flowing and loose dresses can be dressed up or down. Not to mention they're comfortable and flattering on all body types. 
Active Pants
Who doesn't love a great pair of jogging or yoga pants especially with all the fun colors and styles?  No longer limited to basic black workout leggings, women can express their personality, look great, and be comfortable. Best of all, no one will judge if you don't actually go to the gym especially since running after your little ones is a workout! 
Tunics
Tunics are also perfect for any busy mom. These longer style shirts are available in many different colors and made of a variety of different fabrics as well. Regardless of what season it may be, there is almost always a tunic style shirt that is suitable for the temperature. Tunics look great paired with leggings, skinny jeans or even a pencil skirt.
Boots
Busy moms also love wearing comfortable shoes that look trendy and stylish as well. Boots are a very popular type of shoe for busy moms. They are available in so many different colors, materials, and styles that it is easy to find a pair of boots to go with many different outfits. Boots can also be worn from the beginning of fall until the beginning of spring without ever looking out of season.
These are just a few of the choices moms have when searching for clothing that works perfectly for their lifestyles. Whether busy moms like jeggings because they are so versatile or jogging pants because they are inexpensive, they have earned the right to look good and feel good at the same time.