One of the key ingredients to a great party is ensuring your guests have enough nibbles and party food to keep them going until the wee hours. If you get the balance right, people may end up talking about your spread more than any of the party gossip!
Here are some of the classic go-to party foods you should serve your guests to ensure everyone is kept happy and partying away:
Cheese and Pineapple Skewers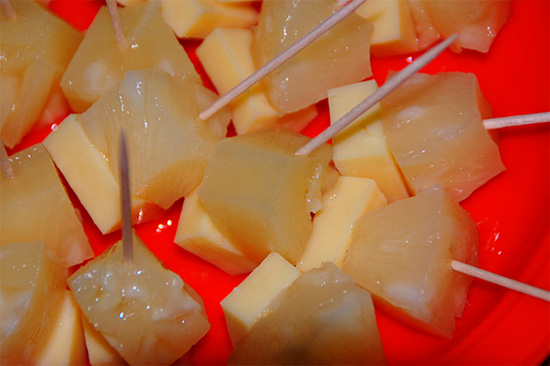 A staple of any gathering, large or small, cheese and pineapple skewers are not only tasty, they are incredibly easy to make. Simply buy a large block of cheddar (or your preferred choice of cheese) and a jar of pineapple chunks. Cut the cheese into small cubes, placing each cube on a cocktail stick with a single chunk of pineapple. If you want to give it a bit of zing, you can also add mini pickled onions to your skewer. These are a party must-have, offering various nutritional items your body needs when consuming alcohol, such as the calcium and fats found in cheese.
Jalapeno Poppers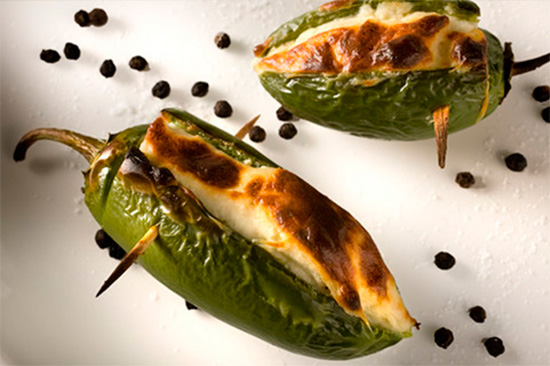 If you want to heat things up a bit there's no better way to do it than with some jalepeno poppers. Not too spicy, this party food is great in winter where guests will appreciate warm finger foods more. Buy a batch of whole jalapenos and your preferred choice of cheese, though we think mozzarella works best. Simply cut open the jalapenos, remove some of the innards and stuff with cheese. Bake in the oven on quite a low temperature for around 15-20 minutes and you'll have delightful melt in your mouth snacks. Leave the stems of the jalapenos attached so guests have an end to grab them by.
Mini Crab Cakes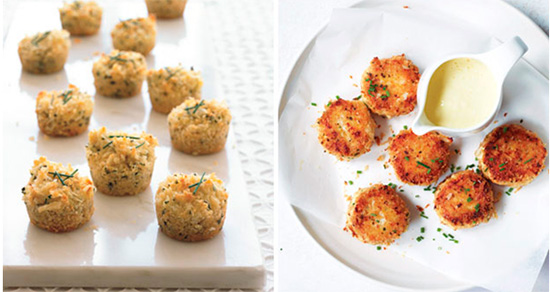 A smaller alternative to the regular crab cakes you'd find at a restaurant, these mini versions make a great party platter snack. Serve on their own or accompany with a range of dips and sauces.
Breadsticks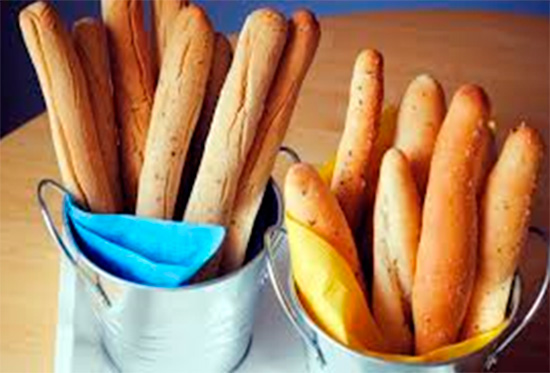 You can't go wrong with breadsticks, but you can jazz them up so they're more appealing to party guests. Opt for the plain style as a staple to keep everyone happy, but mix with different flavours and shapes of breadstick such as cheese twists and seeded sticks. Offer an array of dips to accompany them, such as salsa, sour crème, cheese dip, guacamole, hummus or tzatziki.
To make things more exciting, could even try hosting a game where players are blindfolded and have to taste each breadstick or dip one by one, guessing which they think it is. Rather than offering a prize for guessing correctly, players could instead have a forfeit shot for an incorrect answer.
Mini Pizzas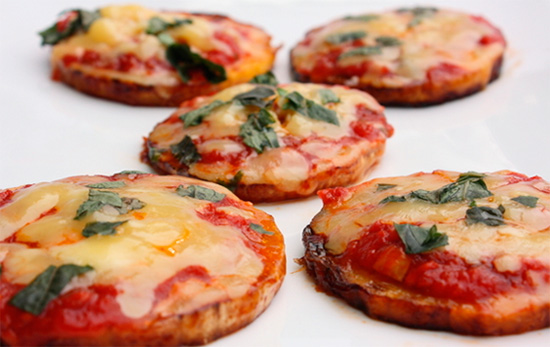 Who doesn't love pizza? While ordering in from a takeaway can foot a large bill, or send party goers into a food coma with all the cheese and toppings, a homemade mini version goes down a treat. These bite-size portions are easy and quick to make and quash that pizza craving instantly. Simply roll dough and cut up with cookie cutters, add tomato puree, some grated cheese and any topping as you please. Pop in the oven for just a few minutes and voila you have a hot and popular party food in minutes!
Mini Salmon and Dill Puffs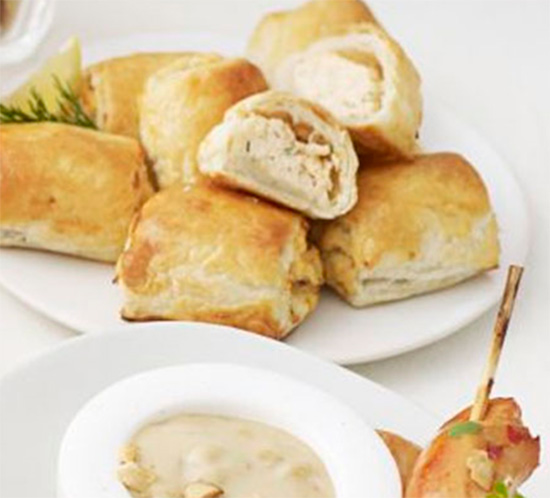 These are a great party canapé as they are not only enjoyed by many, but they can be prepared in advance and take just about no time to cook! To prepare, pop 185g of salmon fillets, 200g soft cheese and some herbs to season into a food processor. Once pulsed, spread along strips of puff pastry sheet (we recommend cutting each sheet into 3), brush the edges of the pastry with a beaten egg and roll up to seal. Cut each roll into around 10 equal pieces, then pop in the oven for about 30 minutes and you'll have some warm canapé delights.