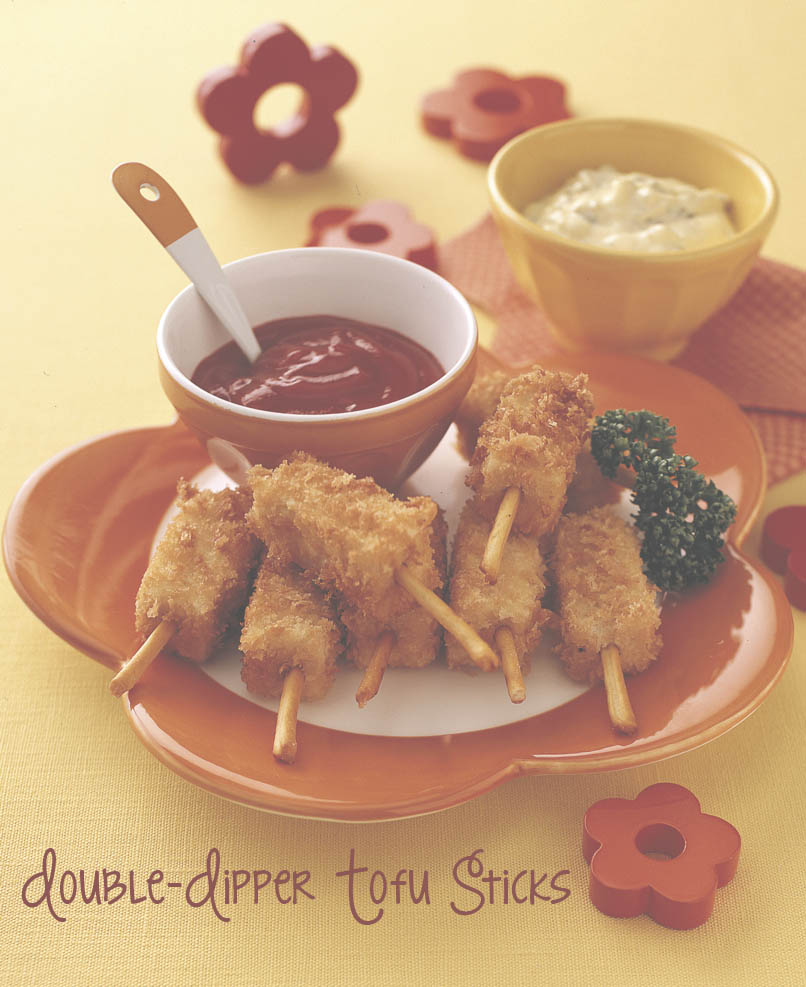 For those of you tofu fans, I have a fun recipe that you might want to try from House Foods Tofu. This is a recipe is for some delicious tofu sticks and some sauces to dip them in.
Ingredients:
1 pkg (14 oz)House Premium or Organic Tofu Extra Firm, drained
1 egg
2 cups bread crumbs
flour to coat Tofu sticks
vegetable oil for frying
optional: thick pretzels "stix"
Sauce #1
1/2 cup mayonnaise
1 dill pickle spear, chopped
1/2 tsp onion powder
Sauce #2
1/2 cup ketchup
1 tsp lemon juice
1/4 tsp Worcestershire sauce
Directions:
Wrap Tofu with paper towels and press to remove all excess water from Tofu, making sure Tofu does not break. Cut Tofu into 1/2 inch widths (approx. 2 inch lengths) sticks.
Whisk egg in medium bowl. Set aside.
Place Tofu on a plate, coat lightly with flour (cover all sides of Tofu with flour). Dip into whisked egg, transer Tofu sticks into the bread crumbs.(coat all sides)
Heat oil (about 1 inch) in a large frying pan. Add Tofu and cook until color becomes golden brown. Remove Tofu and transfer to another place using layered paper towels
Sauces:
Add ingredients of Sauce #1 to one small bowl and add Sauce #2 ingredients in a separate small bowl and mix each well.
Serve Tofu sticks immediately with the sauces.
Optional: Use thick pretzels as "popsicle" sticks inserted into each Tofu Double Dipper.