Aren't you bored of trying unique recipes every day and excavating a chef in you in this stay indoors stay safe moment? And now you are craving for your favorite pizza from your favorite store because you had enough of homemade food.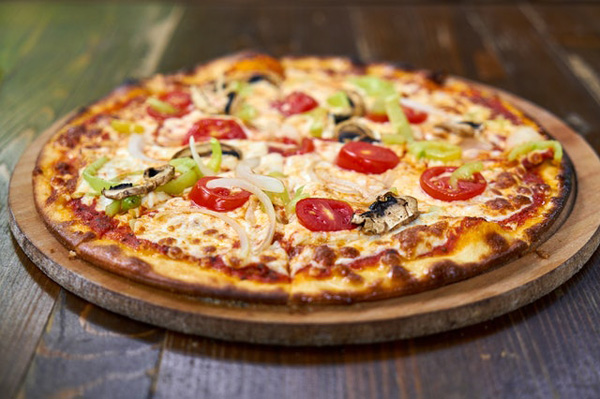 Pizza is wrongly said to be fast-food because pizza can surprisingly be healthy. Moreover, when happiness is pizza you will forget all the health issues related to it. But you might wonder if it is safe to order pizza online because of the spreading of deadly coronavirus.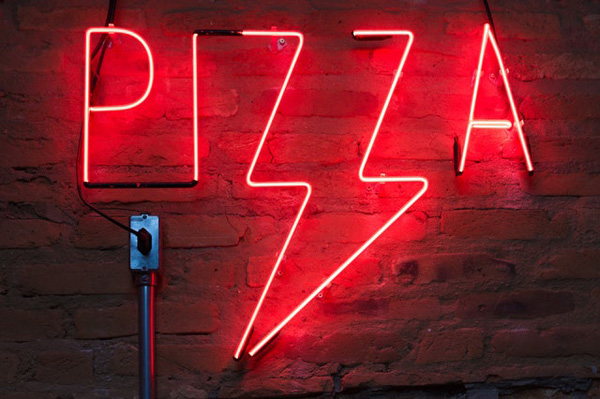 Well, we would like to assure you that it is entirely safe to order food from top restaurant chains only if they follow certain safety measures. The important safety measures followed by restaurants include no bare hand touch procedure of food making and contactless delivery to customers. Restaurants like Papa John's, Pizza hut, Little Caesars, and a few more obey these precautions and give you the tastiest and safest food every time. Domino's also follows a zero contact delivery policy for the safety of their consumers. Domino's gives you a free pizza when you collect 60 points and a large specialty pizza at just $13.99. Wondering how? You can use Domino's coupons which are really easy to redeem. After you are done selecting your items just add a coupon code at the time of checkout on mobile app or website. 
Be safe while ordering a pizza during Coronavirus
Feeling an appetite for flavorful pizza but fearing from safety issues of Coronavirus? Coronavirus should not stop you from satisfying your craving for delicious pizza.
There are risks in buying eatables from outside. However, threats of COVID-19 can be mitigated by obeying precautions.
Below are some guiding points as well as safety standards you need to follow if you want to order a delicious pizza from your favorite brand without risking your health:
Choice of contact-less delivery 
As you are aware that Coronavirus can be spread from one another, touching the packet of food can cause you trouble. Is there a way to get parcels without physically taking the parcel in your hand? The answer is zero contact delivery. You can opt for contactless delivery to be safe from viruses. Maintain social distance from the courier person. Pizza restaurant chains have made a policy to restrict contact between customer and delivery person.
Ask the delivery person to put the food item on doorsteps or you can hang a carry bag outside the door to avoid direct contact. You can be informed by the delivery person where he has put your order over the mobile phone. You must ask any query over the mobile phone and avoid talking to the person who delivers your safe food.
Remember to avoid the cash expense and make payment online for preventing any infection.
Give your taste buds a delicious flavor with Domino's Extravaganzza Feast Pizza loaded with pepperoni, Italian sausage, fresh onion, fresh green peppers, fresh mushroom, and black olives and mozzarella cheese for $13.99.
Order from well-known brands
Ordering food from top pizza brands will reduce the chances of spreading infection as they genuinely care for their foodies and their name. Avoid ordering food from restaurants that have rated poor in hygiene. Be very selective with restaurants for obtaining any food item for your safety.
Before ordering from the best pizza restaurant chain like Pizzahut, Marcos, Dominos, and many others, check their website for all the needed precautions they are taking to keep you safe in this pandemic situation. Also, go through their guidelines to fight from Coronavirus.
Order Marco's Garden Pizza rich in black olives, sliced tomatoes, mushrooms, onions, signature sauce, plus feta and three cheese blends for $12.99.
Put the packaging in the dustbin
The virus cannot be detected with our eyes but we can throw out every possible thing where it can be observed. As Coronavirus can be alive on the surface, keep in mind to throw the packaging of food items outside after shifting the food to a tidy container of yours to avert any possibility of getting infected. The restaurant's packaging should also be discharged so that the trash collectors can retrieve it without any direct interaction.
Order Pizza hut's Hawaiin Chicken Pizza beautifully created from grilled chicken ham, onion, green bell peppers, and pineapple to give you exotic taste in every bite at just $18.99.
Give heat to your pizza
It is confirmed by WHO that the Coronavirus is weak in front of high temperatures. Thus as a step of taking precautions from Coronavirus, you can heat your outside pizza again in the oven or even in a pan. Heating can make your pizza tastier and safe.
Get the luscious Little Caesar's Canadian Pizza made up with pepperoni, mushrooms, and bacon only for $8.99.
Disinfect your hands
Washing your hands before eating has always been a good habit but cleaning your hand with good hand wash at least for 20 seconds now is important to be safe from Coronavirus. Keep washing your hands and protect yourself from the virus. Also, you can use sanitizer. You should use a sanitizer that contains alcohol.
After acquiring your food parcel and putting the food into the container, wash your hands properly. It is very essential to wash your hands properly. Make sure that you do not touch other things before eating.
Avail Papa John's Spinach Alfredo Pizza is treated with creamy spinach and blended with garlic along with parmesan alfredo sauce starting at $13.99.
There is no statement stated that Coronavirus can be transmitted through food but still risks are there to order food from an outside source via unknown delivery persons. But the fear of COVID-19 must not stop you from consuming your favorite food item because life is very short to eat delicious food. Therefore, precautions are obligatory to ward off the virus reaching us while ordering food online and enjoying it without any second thought in the back of your mind. Follow the safeguard procedures mentioned above to order pizza from your favorite brand if you want to order edibles without concern of Coronavirus in this pandemic and keep enjoying this situation too. Stay safe!