Are you currently an RN who has been working in the field for years, or perhaps still relatively new to the position? Do you enjoy working in the healthcare industry, giving back to patients, and feeling as though you're making a difference in people's lives? While this is all wonderful, the fact is that once you become an RN, that doesn't have to be the end of the road, and it doesn't have to be your final career that you are stuck with until you're ready to retire.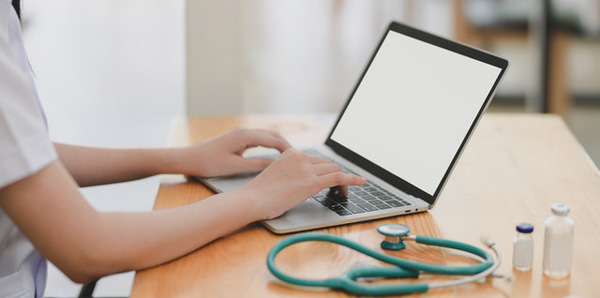 For many RNs, there is that desire to keep pushing, to rise to the next level and truly master those more senior positions. So, how can you achieve this? This is exactly when it can be well worth your time to look into your Doctor of Nursing Practice (DNP), which makes it possible for you to deliver that next level of care and service. But how exactly can a DNP change your career trajectory for the better? Let's get more specific.
What to Expect from the Curriculum
The first thing to look into is the actual curriculum so that you'll know whether it's something that appeals to you. The typical DNP-FNP program will put the emphasis on making sure that nurses become holistic caregivers. This is achieved by taking a much more in-depth approach to assessment, pathophysiology, informatics, ethics, pharmacology, epidemiology, healthcare policy and business, and servant leadership.
You will be taking your original training and education and digging much deeper and further, giving you a broader understanding of patient care.
Open Up a Wide Array of Career Opportunities
As an RN, there is no doubt that your career has been challenging and rewarding up until this point. You are working with your community, giving back, helping them to be their healthiest self, and truly making a difference, but that doesn't mean an RN is the end of the line. When you pursue your DNP, you will be opening up a wide array of career opportunities. This tends to be the main driving force for why people decide to take this route.
But what kind of job can you expect once you have your DNP? Options include a professor of nursing, public health program directors, vice president of patient services, or health policy specialists. The idea is that you are able to take your knowledge and experience in the nursing field and apply it to the next level.
Enjoy a Higher Salary
Sure, you may not have chosen the healthcare industry in order to make the big bucks, but making a healthy salary is certainly appreciated. It can make your life a lot more comfortable. With a DNP FNP, you can look forward to an average yearly salary of $92,000. Of course, you can make more than that, even hitting six digits depending on the job, the employer, and the city/town in which you are working.
Plenty of Job Growth to Look Forward To
One of the biggest issues facing today's healthcare industry is the fact that so many people currently working in the field are getting close to retirement age. With the baby boomer generation about to bow out of the work world, suddenly jobs are opening up at rates that are much faster than the national average. Take a look at the field of nurse practitioners, which the U.S. Bureau of Labor Statistics has predicted to grow by a whopping 26% by 2028. That is a massive rate of growth which translates to lots of job openings.
Step into a More Senior Role
If you've been looking for a way to take your career to the next level, pursuing your DNP FNP can certainly be the answer. No matter which job you pursue after earning your degree, it is bound to be a more senior level role than that of an RN. It can help you feel as though you're making progress in your career, and that you are continuing to challenge yourself. You will also feel as though you are really pushing yourself to your limits, which can be very rewarding.
Help to Address Patient Care Issues Affecting the Nation
If you've been following the news at all over the last few years, it's clear that patient care is something that is really suffering at the moment. While there are many reasons why this is the case, the fact is that it is a real problem that requires real solutions. So, why not be part of the solution? With your DNP degree, you can deliver that heightened level of care and ensure that you are doing your own small part to better the system, and ensure patients are being looked after.
Can You Fit in a DNP Program in Your Schedule?
Sometimes, it's the fear of the unknown that can hold you back, and that may be the case with your DNP. If you've been putting it off because you don't know what it would mean to your current work schedule and/or home life, it's time to address those fears head on. 
The good news is that times have changed drastically, and with the introduction of online DNP FNP programs, you can now take many of your classes in an online environment. This means you don't have to worry about commuting to and from campus on a daily basis. Also, there tend to be more start dates available, the courses are often condensed in terms of how long they last, and your degree will be recognized at all the top hospitals around the country, ensuring you land your dream job.
With so much of your coursework done online, it means you can still work in your regular job, and still have a very full home-life. Online programs truly provide the flexibility and versatility that students require, especially in today's busy landscape.
It May Be Time to Make a Big Change
So, as you continue to mull over your future in the healthcare industry, where you fit in, and what job you would most enjoy, keep in mind that the DNP could drastically change your career trajectory for the better.