If you are looking for a property to buy, or have one to sell, but have never heard of Compass Real Estate, here is what you need to know.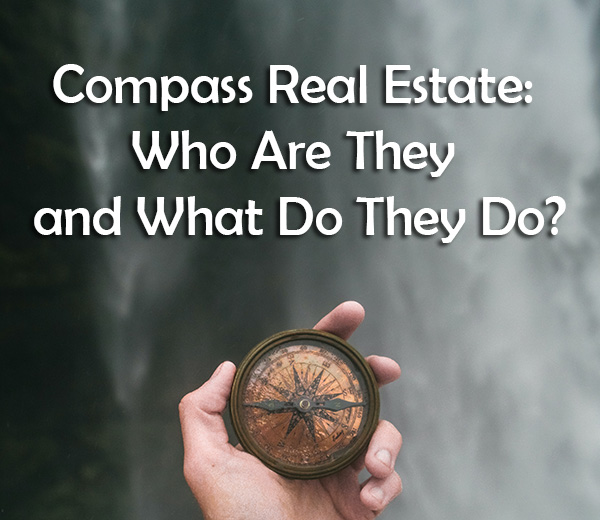 Compass are a real estate brokerage
This article on Easy Reader is a good intro into the company. Compass are a real estate brokerage. In short, they connect home sellers with buyers, but their services extend beyond this. They describe themselves as having the mindset of a start-up and the sophistication of a luxury brand. 
Started in 2012, and expanded quickly
Compass was started in 2012. The founders, Ori Allon and Robert Reffkin wanted to address some of the challenges they saw in the real estate industry, which they believed other real estate companies were not tackling.
Since then, they have expanded and now have over 300 offices across the US, with more than 25,000 real estate agents working for them.
They are not a pyramid scheme
Compass has been accused of being a pyramid scheme. This is largely because they have a lot of investors. However, they are a legitimate real estate brokerage, with a trail of successes behind them. Since 2012, they have made huge advancements in how they help buyers and sellers connect with each other.
They have a strong focus on technology
One major advancement Compass has made is in its technology. This is where a lot of the money from investors has been used. They have an entire team dedicated to designing and maintaining the software, which helps their agents to work with clients and sell or buy homes. Often, homes listed with Compass sell quicker. This is thanks to the self-learning software which predicts the best time to list a property and at what price. They also have exclusive listings.
This means sellers spend less time and money selling their homes, and buyers can find their ideal property, sometimes with less competition.
They only take on the best agents
Compass has an extremely selective recruitment process. So, they only work with the best real estate agents. They also provide comprehensive training to keep their agents' knowledge relevant to the ever-changing real estate industry. They have attracted some highly successful agents to come and work with them.
Besides having in-depth knowledge and a high level of experience. Compass agents aren't just primarily concerned with making a commission. The technology they have access to helps them with this, so they get to focus on the human side of the industry. This means that while sellers can make a sale sooner, both parties are happy with the outcome. The homeowner makes a sale at a price they are delighted with, and the buyer finds their dream property that ticks all the boxes.
Whether you're looking for a home, a property to renovate, or to sell your property, Compass can probably help. It's worth speaking to one of their agents, and because they are always expanding, there is a good chance they will cover the area where you're looking to sell or buy a property.