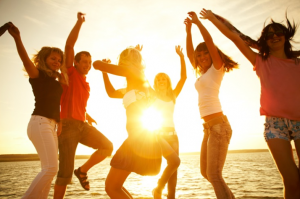 Being a teenager is a fun and complicated time filled with high-running emotions and change. For teenage girls in the United States, turning 16 is often viewed as a watershed moment in her life where she stands on the cusp of womanhood and all the rights, privileges, and challenges that accompany that transition.
Over the years, that reality has been transformed into an opportunity for friends and family to celebrate the young woman at a Sweet Sixteen party. If your daughter is fast approaching it, you're probably wanting to ensure that you make sure the event is as close to perfect and memorable as possible. Here are six different ideas to help guarantee you throw the very best Sweet Sixteen party imaginable.
Pick a Dreamy Venue
Depending on the type of party you're hoping to throw, you're going to need the ideal venue. For a slumber party, the basement would work, but it would be far more exciting to up the ante by heading to her aunt's lakeside cottage for the weekend.
Likewise, if you're hoping to invite half of her high school, you could rent the civic center near your house, but to ensure you throw the party of the year, you'll need to look into renting one of the nicest banquet halls Regardless of the type of celebration you're planning, the better the venue, the better the party.
Decide on a Killer Theme
The theme of the Sweet Sixteen will have everything to do with your daughter, the young woman being celebrated. Does she love vintage clothing and jewelry? A Mad Men-themed party might be the way to go. Does she love horror films and Halloween? Plan a scary, costume ball. Pick a theme and, depending on your budget, build the party around it, from the decorations and food to the activities.
Get the Entertainment Right
Parties are about revelry, and revelry requires some kind of entertainment. Your daughter's Sweet Sixteen's entertainment will have to be off-the-charts fun to make it a memorable experience for everyone. Depending on what kind of party you're throwing, here are some great entertainment ideas:
Dance lessons and dancing
A DJ or live band
Games with prizes
An Instagram scavenger hunt
A movie marathon
Roller skating
Let the Food Be Fun
Another major part of the fun at a Sweet Sixteen party is the food you and the guests will get to eat. Again, the food and its presentation should match the theme and feel of the party overall. If you're doing something high-class and swanky, a seated dinner or elaborate buffet will work.
If her tastes and your budget are more informal, still aim to impress. From cupcake mountains to a baked potato bar, let your imagination run wild, and plan something the guests will love to experience as well as eat.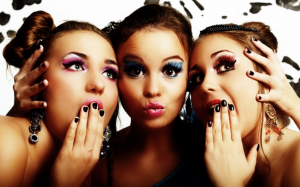 Don't Forget to Document It
While your daughter and her friends are all probably planning on taking hundreds of selfies on their smartphones and tablets throughout the party, it's still a good idea to hire a professional to get those candid and fun moments where everyone is away from their technology and interacting with one another.
A professional photographer will relieve the burden anyone may feel to spend too much time capturing memories so that, instead, you, your family, and friends can make them by enjoying yourselves and being present to one another.
Pick Your Hashtags
Have your daughter pick a hashtag or two to sum up the fun she's planning on having at her Sweet Sixteen, and then, make sure her friends use them when posting to Twitter, Facebook, and Instagram. That way, when the dust settles and everyone has recovered from all the revelry, she can easily go back and reminisce through everyone's photos.
Your daughter will only turn 16 once, which is why, if you're going to throw a party to commemorate it, you should follow these six tips and guarantee that she has the best time imaginable.