Your mobile devices can be invaluable when you're raising kids, not only can they help you remember all the things you have to do, it can also store information, give you alerts and keep you sane. These apps will help busy moms with kids of all ages manage their days, dress them right and be ready for anything that comes their way.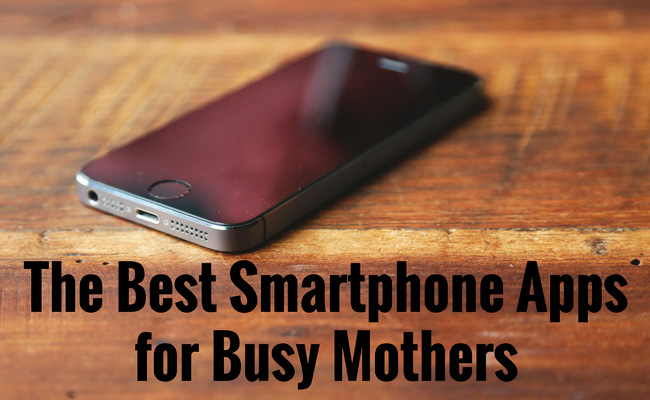 Watch the Weather
This weather app will help you stay abreast of conditions outdoors on any given day and up to seven days ahead, so you always have the kids dressed suitably come rain or shine. At the touch of a button, you can see weather, temperature, the wind, air pressure, sunrise/sunset times, pollen count, humidity, and weather and rain radars.
Keep a Check on Health
Continuous Care is designed to help you keep track of your child's health and stay connected with your family practitioners. You can use this app to manage all of your kids' health and medical records, family health history, prescription medications, health conditions, allergies, and vaccination records. Also log in health readings such as weight, heart rate, blood pressure, blood sugar levels, temperature, and cholesterol.
Get Organized
Scheduling home errand was never easier. The Cozi app is a must-have for all moms. This user-friendly calendar stores all your daily to-do lists, event plans and schedules all in one place. Features include scheduled reminders, shared to-do lists and agendas, recipes and grocery shopping lists. All your information can be accessed from any computer or mobile device.
Have Fun With the Family
Looking for something fun to do with the kids? Trekaroo will help you find the top treks your family should make in your free time. This app lists top family travel destinations throughout the United States as well as in your own back yard. You'll find loads of fun places to visit like zoos, museums, playgrounds, as well as family friendly restaurants and hotels. You can also read reviews and user ratings.
Find a Baby Sitter
How can you find a reliable babysitter that you can really trust? Simply use UrbanSitter. This great app enables parents to find trustworthy nannies and babysitters throughout 60 cities in the United States. With a resource of 50,000 babysitters, you're sure to find the perfect one for your kids. You can quickly narrow down your search by looking for location, specific qualifications, professional education, CPR certification, and vehicle availability.
Plan Delicious Meals
Plan tasty, healthful meals for your family with emeals. With hundreds of great recipes to choose from, meal time will never be boring. You can even specify meal plans with options like vegetarian, kid-friendly, low carb, low fat, quick and healthy, and budget friendly. The app also lets you create shopping list directly from the recipes.
Make your life a little easier by using these great apps, and then you'll have more free time to spend with the family.
Ali Hilton has 4 kids of her own, but, as if that wasn't enough, she also runs a daycare center for kids in the local area. She writes about parenting in her online articles.