Though mothers bear the brunt of pregnancy and labor, expecting a child is a milestone in both the mom and dad to be's life. Unfortunately, however, most baby shower gifts are centered around mom and baby only. There are cute outfits, bibs, pampers, and bottles for baby and nursing pillows, pumps, and spa gift cards for mom. But what about dad?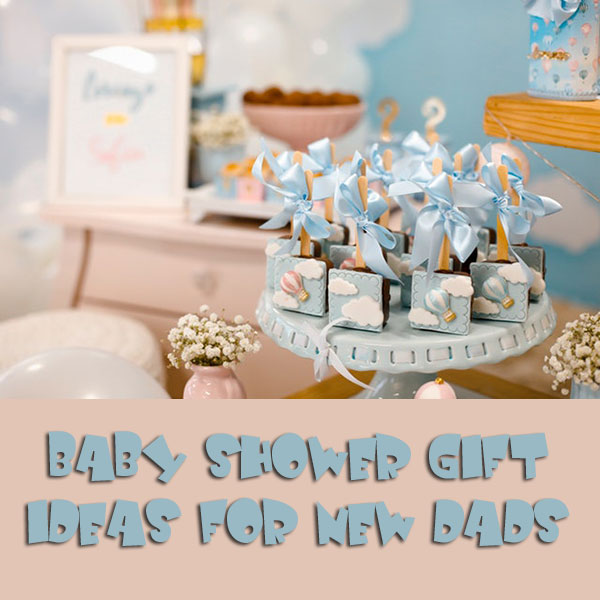 Dads will also share in the journey of raising this child. So why wouldn't he appreciate a gift to help make that journey easier (or just plain fun)? Whether you're shopping for your husband, son, brother, or cousin, here are some neat baby shower gift ideas that he will appreciate and actually use:
Books
Moms aren't the only ones who could benefit from parenting books. There are plenty of books for expectant fathers to read to get an understanding of what his wife is going through, how the baby is developing, and even what to expect once the baby has arrived. If this is his first child, he can really appreciate a book that helps him be the best dad possible. 
If not books for dad, getting him books that can be read to the baby once it arrives is also a nice touch. Storytime can be a very intimate time that dad shares with his child as they grow up. Having an arsenal of good books to read, only makes the experience more fun. 
Diaper Bags for Dads
Carrying around a pink, blue, or a cartoon character filled diaper bag can be quite embarrassing for dads. When he's out for the day with baby it would be nice for him to have a bag he doesn't mind lugging around. They actually have mens diaper bags that are both stylish and convenient. They come in colors like tan, navy, and black and include features like arm straps and plenty of compartments for storing baby supplies. 
Meal Delivery Services
While mom is breastfeeding and tending to the needs of the newborn dad will be in charge of keeping the house in order. This often includes making sure that they eat. You can help him out by purchasing him a few weeks of meal delivery services. These are services that provide pre-prepped, easy to cook, healthy meals shipped straight to your door. It has all the ingredients you need saving dad time while ensuring the entire family is eating a healthy diet. 
Coffee Maker
Those night shifts in the first few months after the baby has arrived are often the hardest. Getting any real sleep is likely out of the question. To help give him that boost he's going to need to head into work every day, purchase a coffee maker. They have more advanced models now that sync to your smartphone or home assistant and automatically make coffee each day on a schedule most convenient for you. 
Best Dad Products
What man doesn't like to brag about being a new father? Help him announce his newfound role as a father with the best dad products. A coffee mug, t-shirt, hat, or even items for the baby that show how much they love dad will make his day for sure. 
Wellness and Self-Care 
As any parent knows once your kids come into your life, your own health and wellbeing tend to take a back seat. While moms certainly need and deserve gifts to get pampered like a trip to the nail salon or spa, dads too could use some wellness or self-care gifts. A father to be might enjoy being able to go with his wife to a massage parlor for a couple's massage. He can benefit from bath and body products, fragrances, or grooming kits. He might also enjoy a gift certificate to his favorite golf course to spend time with his friends before the baby arrives. 
The baby may be the star of the show and mom, hands down, does most of the work (especially during the pregnancy and labor), but dads to be, matter just as much. If you've been invited to attend a baby shower don't forget the importance of making him feel just as special too by purchasing him a gift that he can really appreciate.