If you've ever wanted to learn a new skill that's all about creating beautiful things, or you simply love jewelry and enjoy the idea of crafting some yourself, then you should consider making jewelry as a hobby. There are dozens of different techniques and strategies to learn, from creating chain-link jewelry to working with silver. The only limits are your budget and your imagination.
As a mom, you might even find your jewelry-making hobby blossoming into more than just a great way to unwind in between looking after the kids. Plenty of amateur jewelry makers have created and sold a range of beautiful pieces through sites such as Etsy. What better way to work from home than to make lovely trinkets all day?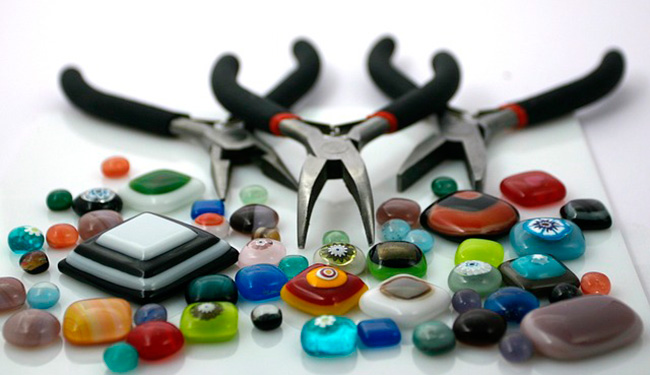 Becoming a jewelry master
While there are plenty of online tutorials and books that can teach you some of the more basic techniques used in jewelry design, the best way to learn is often with hands-on lessons. Not only do these lessons allow you to get out of the house and socialize apart from your kids, but they also give you an opportunity to interact with jewelry-making experts. You'll probably find that there are far more options available than you originally thought, as jewelry design is continually gaining ground as a popular hobby.
Skills that you can learn
Professional jewelry makers use a range of different skills to help them create sophisticated and stunning pieces from a variety of materials. Jewelry companies such as Winsome Diamonds and Jewelry Ltd, headed by Jatin Mehta, have devoted years of training to their craft. As a hobbyist, the more that you endeavor to learn about making jewelry, the more skilled that you'll become. For instance, some classes may teach you about the history of jewelry, whereas others may specialize in skills such as metalsmithing, stone setting, and silversmithing.
As your skills progress in various aspects of jewelry making, you might decide to enroll in a professional arts degree or diploma program to help develop your talents. For instance, fine arts degrees may focus on jewelry crafting lessons that are specifically designed to give students first-hand experience in setting stones or creating certain effects. You may even learn how to use 2D and 3D computer software to map your designs and make each item that you create more precise.
Creativity and the right tools
Because you can learn the required skills for designing your own jewelry from professional teachers, all that you need to get started is a little creativity and a steady hand. Of course, using the right tools is absolutely a big help as well. The tools that you choose for designing your pieces depend largely on which kinds of jewelry that you want to create. You can use anything from hammers to round-nose pliers. Don't worry — your teachers will let you know what you're going to need every step of the way, so why not get out there and start creating?